Speedrunners are having a blast with Sekiro: Shadows Die Twice. It's a hard game, so it's pretty obvious why a lot of these runners take pride in beating the game as fast as they can. Danflesh beat the game in 50 minutes, but the record now stands at just under 40 minutes, held by LostFeather.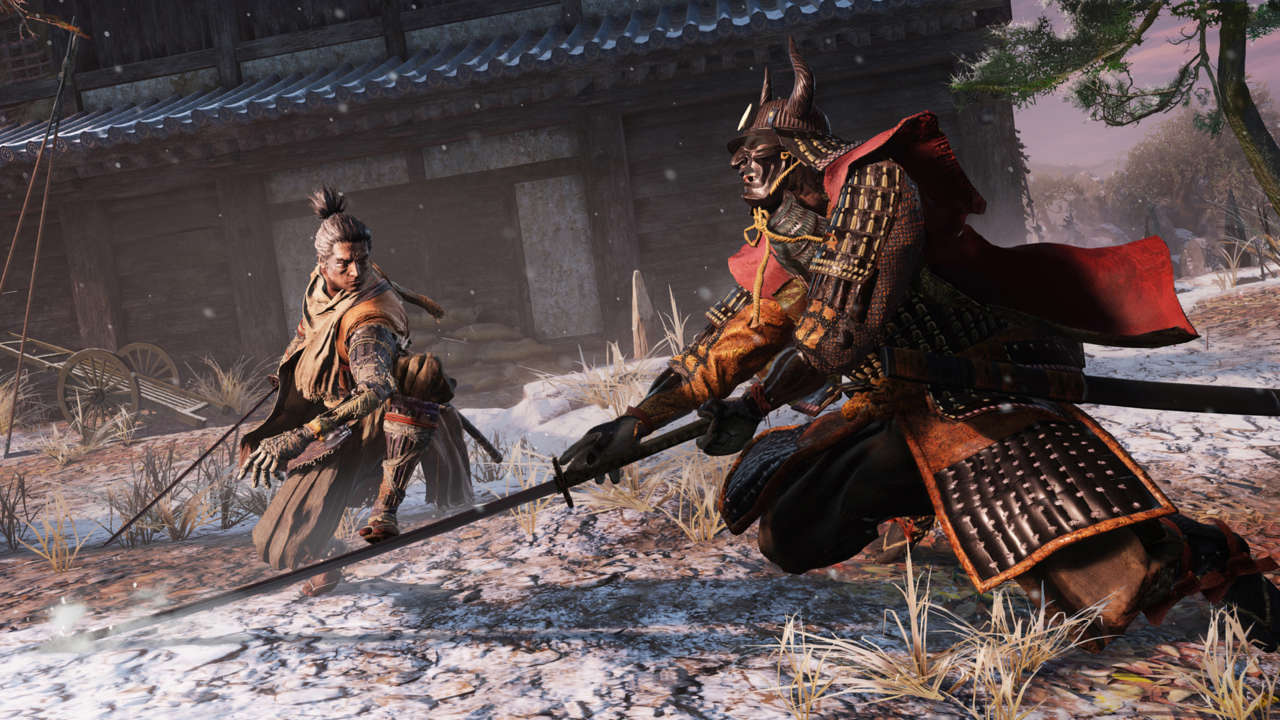 Speedruns will evolve over time so this early experimentation phase will be wild, just like most of the runs you're about to see. The times differ hugely as players try to find out which path is viable and what not.
I will be talking about endgame content as well as the name of some bosses in the following paragraphs, so be warned.

The strategy here is to go against the mechanics of the game. Being stealthy costs time, so players mostly dash through whole stages and skip bosses. The game also has many endings so speedrunners usually opt for the 'any% route' and going for the Shura ending as it is the shortest.
For example, the huge serpent can be sprinted and skipped causing his scripted moments to play out without any input on the player's end. Players also figured out that they can sequence-break the snake by using a trick that causes the snake to spawn in a later stage where it can be killed, which allows players to skip a time-consuming run through a fort riddled with gunners and an annoying close-quarters boss fight that normally wouldn't be skippable.
Another very interesting skip is the Folding Screen Monkeys boss. It took me about an hour to kill these cunning apes. But this guy beat the monkeys in less time than it takes for me to prepare my morning coffee.
[youtube https://www.youtube.com/watch?v=1_u9TOf7Qpk]
The Blazing Bull can also be skipped when using precision jumps through angles that can't usually be accessed. The player is not meant to be in that spot, so you can see the area does not load correctly and looks broken. That's a good sign for speedrunners because it means they're in a place that they're not supposed to be.
[youtube https://www.youtube.com/watch?v=e1Utuirf1fE]
Another interesting skip is the Corrupted Monk skip at Fountainhead Palace. This frustrating boss can be 'cheesed' by delivering two stealth deathblows and strategically spamming the Shinobi firecracker prosthetics.
[youtube https://www.youtube.com/watch?v=_l7gAUIC0IE]
These discoveries make hardened bosses feel like they're jokes, but make no mistake, the process of discovering these strategies required grueling trial-and-error runs.
I'm hoping the game can be beaten in under 20 minutes so I can enjoy watching the entire game while I chow down my meal.
---