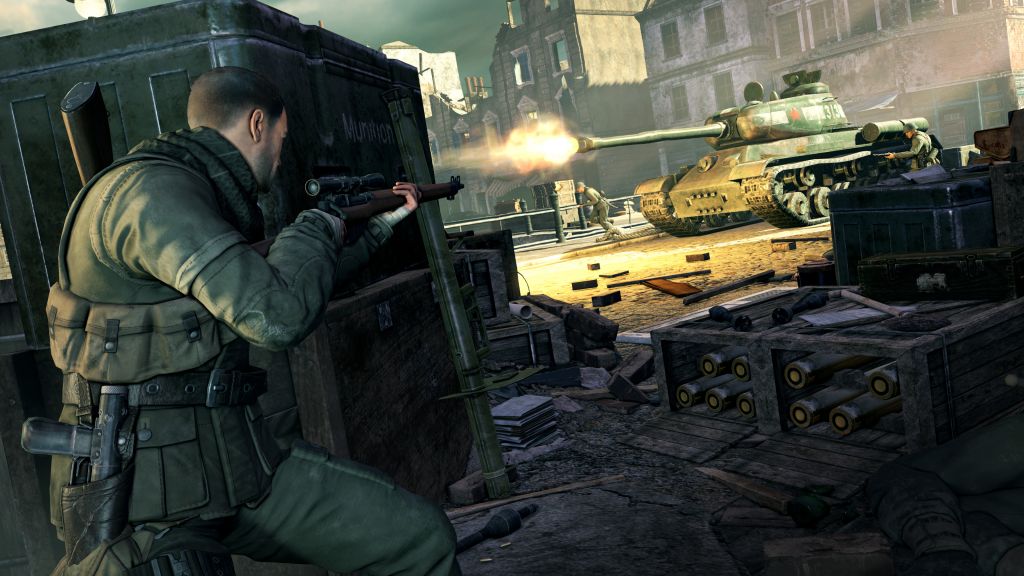 by in
Rebellion Developments has announced the official release date for Sniper Elite V2 Remastered, which will be coming out on 14 May 2019 for the PS4, Xbox One, PC, and Nintendo Switch. Soon you will be able to shoot more Nazis in the genitals in slow motion, but this time it will be in glorious 4K resolution.
Originally released in 2012 for the PS3 and Xbox 360, the remastered version of the game will feature 4K and HDR support with enhanced graphics, new playable characters, a frame-by-frame photo mode, and more improvements. According to the press release (via NotebookCheck.net), it will also include all the DLCs from the original game.
Those who already own Sniper Elite V2 can upgrade to the remastered edition for just US$9.99, but this probably only applies for the PC version. Pre-orders are now open for the PS4 and PC version of Sniper Elite V2 Remastered, while Xbox One and Nintendo Switch users will have to wait until 24 April to place theirs.
Check out the comparison trailer below to see if the Sniper Elite V2 Remastered is really worth upgrading to if you've already played the original.
---