Just a few hours ago, Valve announced the International Battle Pass for this year to coincide with this year's The International Dota 2 tournament. And as per custom, 25% of the Battle Pass sales will go to The International prize pool.
With that in mind, the total sales of the pass are astronomical, considering that the current International prize pool is now at US$4 million and counting (via @wykrhm and Rod Breslau's Twitter).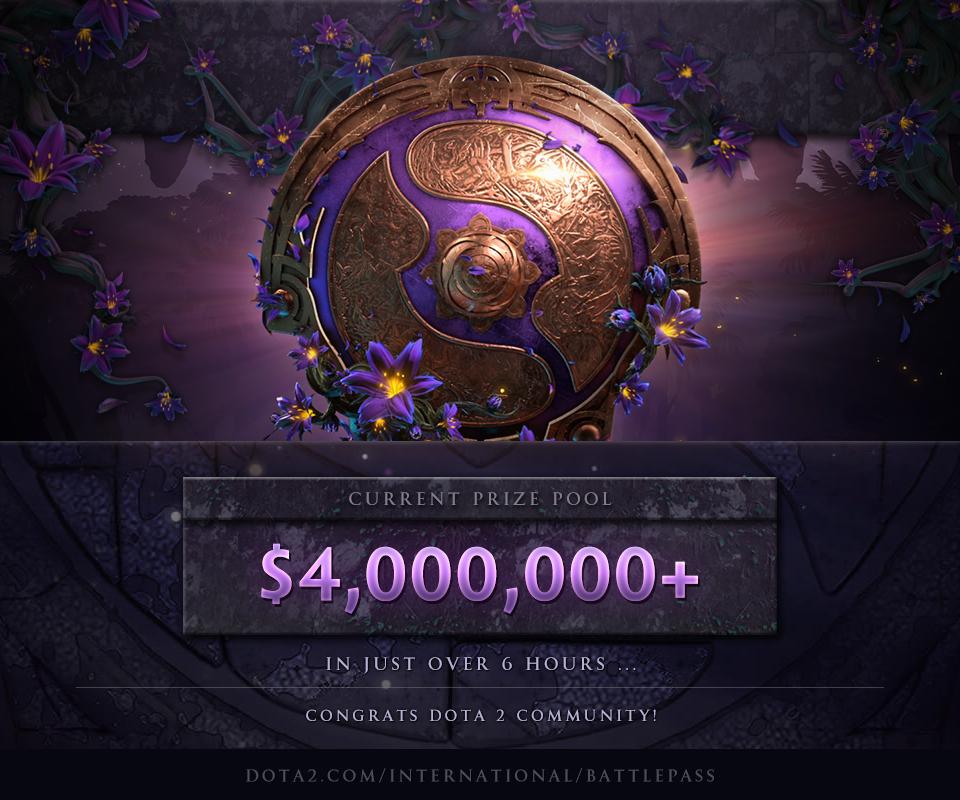 Keep in mind that the prize pool for The International 8 reached past U$25 million. There's a good chance TI9's prize pool would surpass that amount.
So What's In This Battle Pass?
Here's what Dota 2 players are getting:
A couple of game modes called Wrath of the Mo'rokai and Jungle Expedition
Living towers
Coach challenges that give you rewards for guiding random Dota squads towards victory
Consumables & rewards like the custom "Overgrown Empire" terrain, evolving courier, "Majesty of the Colossus" Tiny Prestige Item, "Planetfall" Earthshaker Arcana, and more
New quality-of-life additions like Party Finder, Avoid Player, Assistant Features (for match & in-game use), and MVP Vote. Returning features include Rank Double Down, Recycling Immortals, Wagering, Ranked Roles, and Arcana Vote.
How Much Do I Have To Fork Out For This "Yearly" Pass?
You can pay US$9.99 for the standard Battle Pass that comes with the aforementioned features. You can also get the Level 50 Battle Pass that puts you at level 50 for US$29.35. The ultimate package is the Level 100 Battle Pass which costs US$44.99 and puts you at, you guessed it, level 100.