Overwatch's Havana Map Now Live; New OWL All-Star Starters & Game Modes Announced
Anyone who tells you that Blizzard's multiplayer shooter Overwatch is dead may need to have their heads re-examined. Here are the highlights for this week:
New Havana Map Now On Public Servers
Did anyone ask for a new Overwatch Escort map? Sure you did, and you'll get to check it out now since Havana's finally out of PTR as of right now.
Check out how the map looks; this is the second new map of 2019 following Paris. Players who checked out the Storm Rising co-op mission should be familiar with some bits from the Havana map. It's not available in Competitive yet though.
Official description: Havana is a new Escort map set in the region where one of the infamous members of Talon's council, Maximilien, operated. For a time, this shadowy organization plagued the local populace with their corruption and crime. Eventually, an Overwatch Strike team was deployed to extract Maximilien with the purpose of gaining intel on a mysterious Talon counterpart, Doomfist.
But wait! There's more….
Overwatch League All-Star Legendary Skins Also Out Now
Main Mercy and Lucio? You're in luck as these awesome skins for these support characters can be redeemed for 200 Overwatch League Tokens. You can get these tokens by buying them with real money or by watching Overwatch League matches on Twitch via your account.
If you watch the upcoming All-Stars stream, you'll get double the tokens. Speaking of which…
Here Are Your Overwatch 2019 All-Star Game Starters & Modes
Because we cannot get enough Asian-powered high-level Overwatch action, the 2019 All-Star Game is created to fill in that niche. Here are the fan-voted players, divvied into two teams.
Atlantic Starters
Seong-Hyun "Jjonak" Bang — New York Excelsior, support
Yeon-Jun "Ark" Hong — Washington Justice, support
Jae-Hyeok "Carpe" Lee — Philadelphia Fusion, DPS
Do-Hyeon "Pine" Kim — New York Excelsior, DPS
Gael "Poko" Gouzerch — Philadelphia Fusion, tank
Cameron "Fusions" Bosworth — Boston Uprising, tank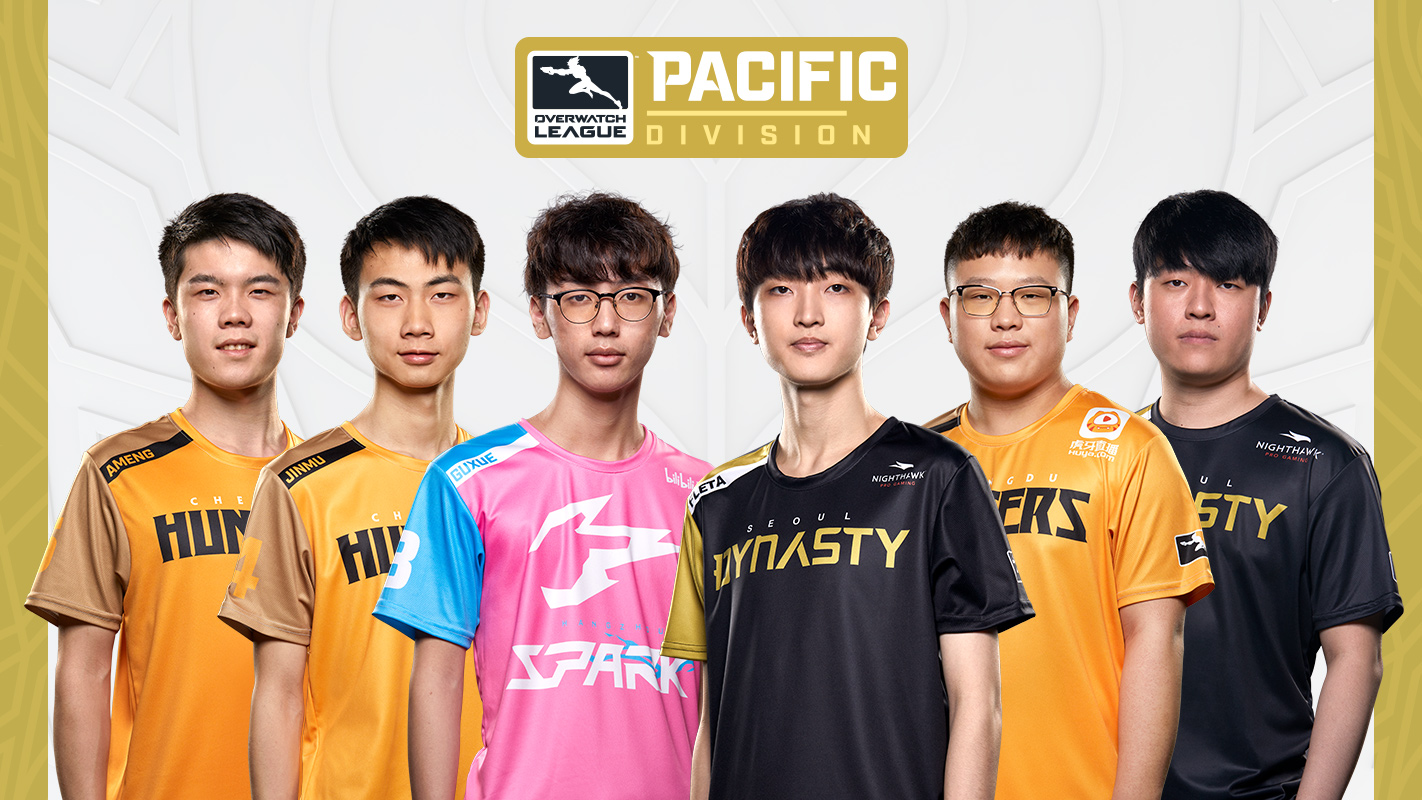 Pacific Starters
Je-Hong "Ryujehong" Ryu — Seoul Dynasty, support
Xianyao "Yveltal" Li — Chengdu Hunters, support
Hu "JinMu" Yi — Chengdu Hunters, DPS
Byung-Sun "Fleta" Kim — Seoul Dynasty, DPS
Qiulin "Guxue" Xu — Hangzhou Spark, tank
Menghan "Ameng" Ding — Chengdu Hunters, tank
These chosen players will be fighting in the following game modes, also voted by fans
Healers Never Die — 6v6. Supports only. One hero limit. Control (Nepal)
Sibling Rivalry — 6v6. Three Genjis and three Hanzos per team. Assault (Hanamura)
Thanks, but No Tanks – 6v6. No tanks. One hero limit. Hybrid (Blizzard World)
Terrible, Terrible Damage — 6v6. Damage only. One hero limit. Hybrid (Hollywood)
Keeping the Peace – 6v6. McCree only. Escort (Tiebreaker – Route 66)
Sounds awesome. How can I watch this?
These fights will all be streamed online via Twitch. The All-Stars festivities will start on 15 May. On 16 May, the Atlantic and Pacific will fight each other in the main event to see which division is the best.
15 May (GMT+8)
9:00am – Talent Takedown
10:15am – Widowmaker 1v1
11:30am – All-Star Arcade
1:30pm – Widowmaker 1v1 (Finals)
16 May (GMT+8)
9:00am – Official All-Star Game