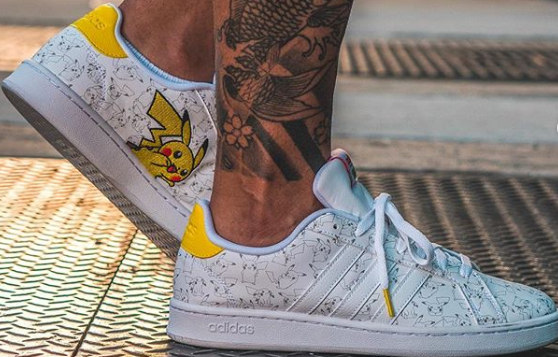 by in
First it's Game of Thrones, now it's Pokémon. Sneaker-making company Adidas is on a roll when it comes to pop culture shoes, eh?
To tie in with the launch month of the Pokémon: Detective Pikachu film, Adidas will be releasing these inspired kicks (via solebyjc). The shoes are mainly white with some hints of yellow on the heels and shoelace aglets. The shoe's tongue features a Pokeball design. In other words, it's aesthetically-pleasing for the eyes.
Check out the Instagram embed and see if it's your cup of tea.
There's also a Squirtle design if you're attuned to Water-based Pokémon instead. There's no release date for these shoes yet, but we'll be sure to update this page with the info once Adidas gets back to us.