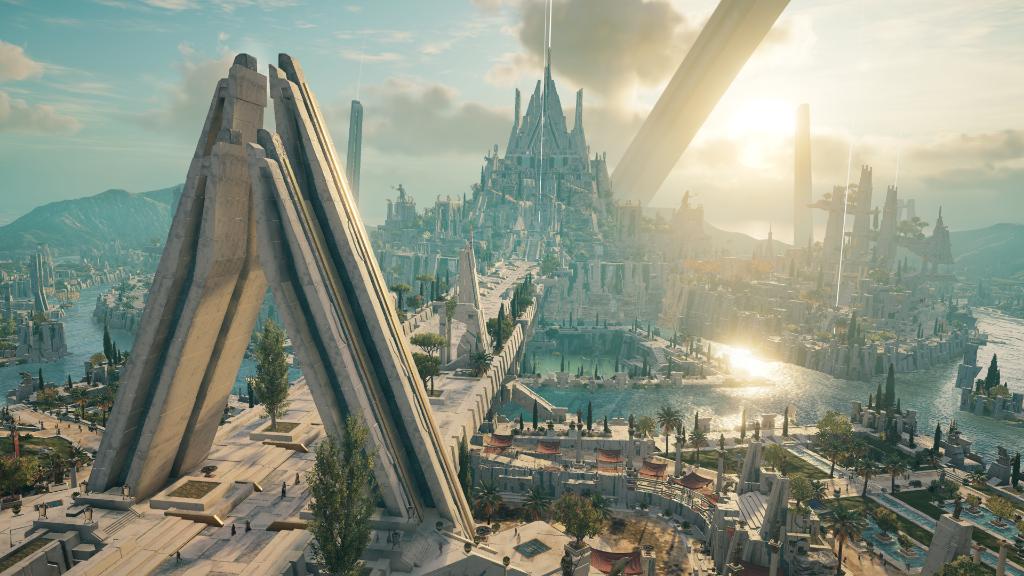 by in
Ubisoft has announced the release date for the highly-anticipated Assassin's Creed Odyssey's final DLC, Judgment Of Atlantis. It is set to close the chapter not only for The Fate Of Atlantis storyline but conclude the entire saga of the Eagle-Bearer, be it Kassandra or Alexios.
After exploring the Fields Of Elysium in the first DLC and the Underworld in Torments Of Hades, players will finally be able to visit the legendary location teased in the main story; the lost city of Atlantis.
In Judgment Of Atlantis, the player will likely meet the Sea God Poseidon himself, who we've already seen appearing in several scenes in the previous DLC episode settling bets with Hades. We also want to know what happens to modern-day Layla Hassan after that shocking death (no spoilers).
Perhaps it will even tease what's next for the Assassin's Creed franchise.
Nothing else has been revealed about Assassin's Creed Odyssey Judgment Of Atlantis. It is slated to launch for the PS4, Xbox One, and PC on 16 July 2019. In the meantime, check out our first look at Atlantis below.
We're excited to reveal that the final DLC episode, Judgment of Atlantis, will be available on July 16! Get a first glimpse of Poseidon's realm with this exclusive screenshot! 🔱 #AssassinsCreedOdyssey pic.twitter.com/9FKBhIV6WR

— Assassin's Creed (@assassinscreed) July 3, 2019
---