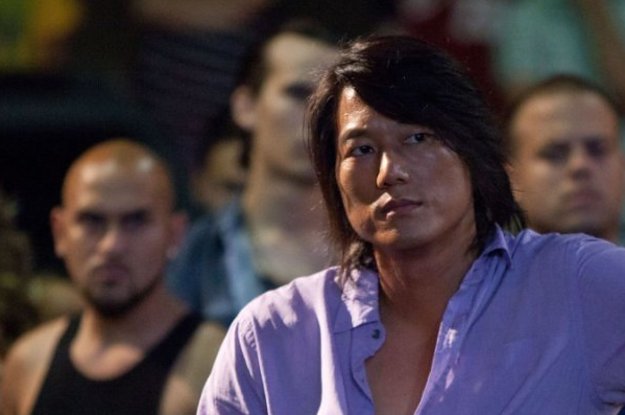 by in
If you're a fan of The Fast & The Furious films and keep track of its lore, and we're saying this with a straight face, you may feel iffy at the fact that former villain Deckard Shaw (Jason Statham) is now positioned as a hero in the latest car-slash-espionage-slash-action film entry. Last we recall, he was the guy who killed beloved F&F character Han (Sung Kang) in the mid-credits scene of The Fast & Furious 6. And also tried to kill main F&F characters Brian and Mia in The Fast & Furious 7.
The character had so many fans that the fourth, fifth, and sixth F&F films took place before The Fast & Furious: Tokyo Drift so that the creative team can have Han hang around with his crew longer before his demise. So even with all of its bombastic action scenes, will the writers address this damning plot thread that is burning in every F&F fan's mind? According to screenwriter Chris Morgan, there will be justice for Han. Eventually.
On an Entertainment Weekly interview, Morgan said that the latest film did make nods to Shaw's heinous act back in parts 6 and 7.
I love 'justice for Han.' Sung Kang is a great friend, and Han is a character that I adore. I would say that the super-arc for Deckard Shaw is going to be one of the most interesting, cool, rewarding character arcs in the franchise. Justice for Han is owed. It's something we have discussed for a very long time and want to give the right due to. I think the audience will be satisfied and should know it's coming.

There's a line in Hobbs & Shaw that is right before the battle in Samoa where Shaw says to his sister, 'There's things I've done that I have to make amends for.' That line was specifically written and put in there just to let everyone know that he is talking about Han — it is on his mind. It tortures him, and he's going to get to it.
That's your official answer right there. Whether it'll be addressed in the latest F&F film or spin-off remains to be seen.