By Burhanudin Zamri|July 19, 2019|
GTA V will be getting a new update very soon and with it comes the new Diamond Casino & Resort and it's more than just a big casino. The update, titled Grand Theft Auto Online: Diamond Casino & Resort,  will also come with new missions for players to complete as there is a storyline and a bunch of new characters making their appearance. Check out the trailer:
[youtube https://www.youtube.com/watch?v=a_cnrYcugoA&w=560&h=315]
The Diamond Casino & Resort will offer a variety of gambling activities including virtual horse racing, slot machines, and also a Lucky Wheel that can be spun daily for bonuses like discounts, clothes, and more. It's not enough that Rockstar empties our wallet in real life, they want to do in-game too.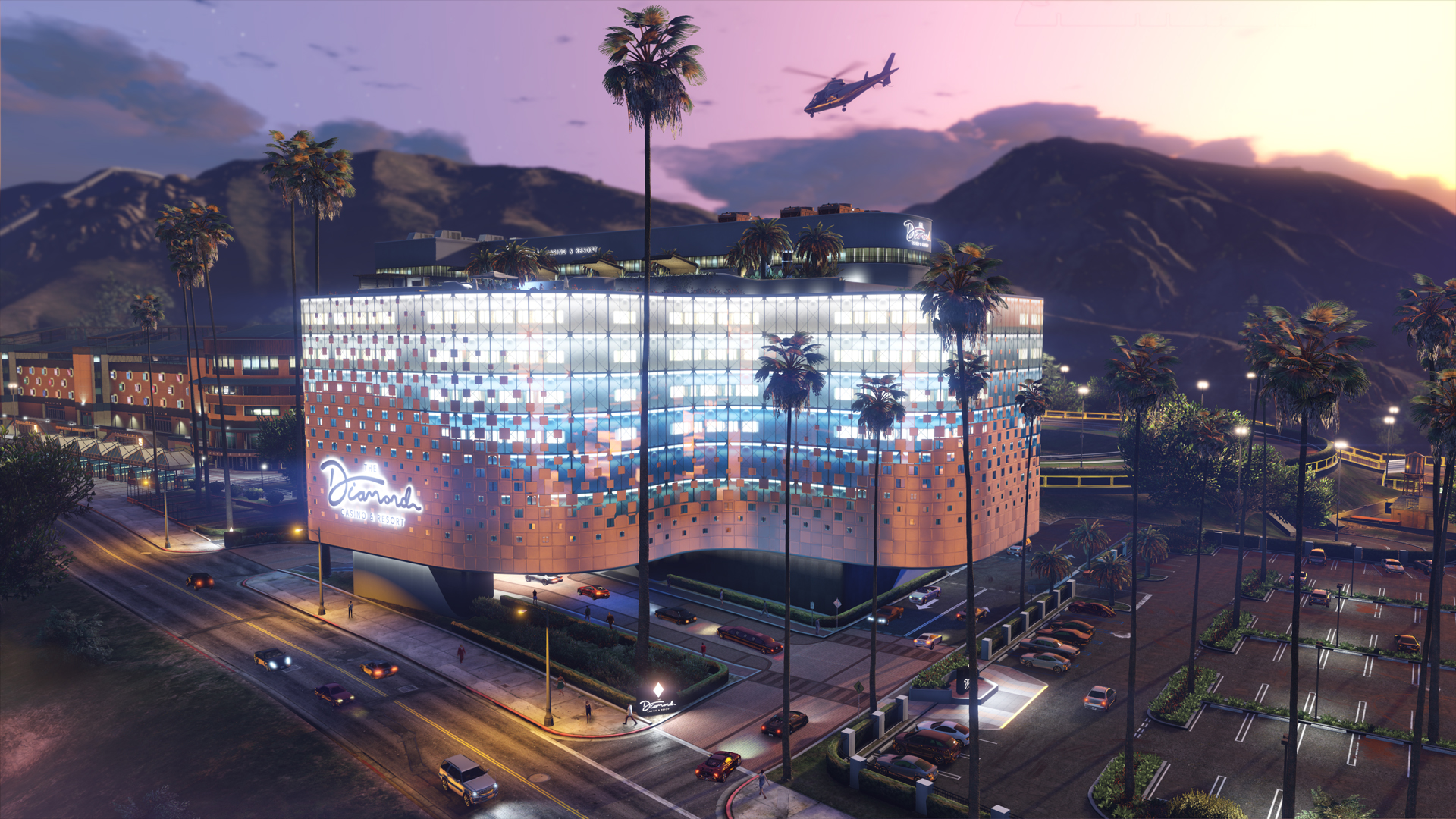 Players will be able to acquire their own penthouse at the resort and having a penthouse is the only way to become a VIP member of The Diamond. With the membership, you'll get perks like access to a luxury parking garage, helicopter concierge, and the eligibility to play at the high-limit tables where only resident guests are allowed to play.
Remember our hyperactive and self-centered bull shark testosterone aficionado in GTA IV? That's right, it appears that Brucie Kibbutz is making a comeback and it looks like his bull shark testosterone buzz is still putting him on a rush. I'm expecting a lot of "deals-gone-wrong" type of missions from him.
The Diamond Casino & Resort update will drop on 23 July 2019 for the PS4, Xbox One, and PC. For more details on the new items and features, check out the official news post on the GTA website. As per Rockstar's amazing attention to detail and sense of humour, you can even visit The Diamond's website here.