By Burhanudin Zamri|July 4, 2019|
In a recent tweet, FromSoftware showcased a dynamic PS4 theme and the console-exclusive suit for those pre-ordering the PS4 version of Metal Wolf Chaos XD. The game will be released on 6 August 2019 for PS4, Xbox One, and PC via Steam and GOG.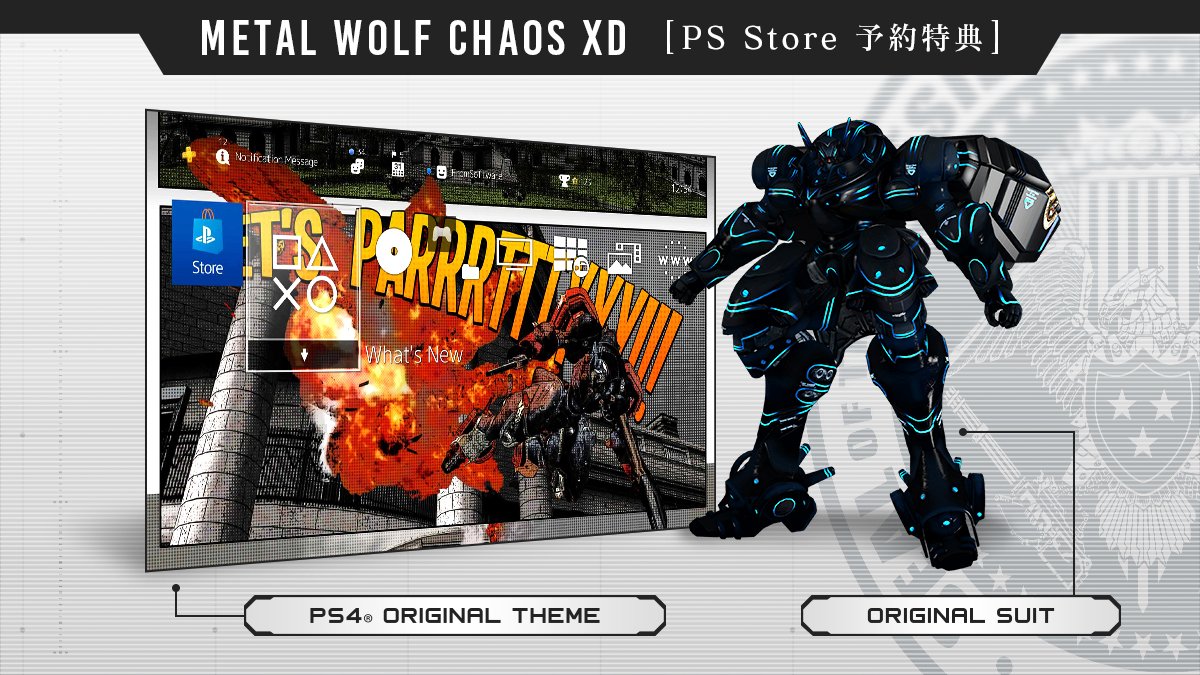 Pre-ordering the game on any platforms except GOG will get you a respective platform-exclusive suit for your armored mech.
The original Metal Wolf Chaos was an Xbox exclusive released in 2004 only in Japan. To no one's surprise, the game pretty much flew under the radar but gathered a cult following thanks to its ridiculous tone and frantic gameplay.
In 2016, Indie publisher Devolver Digital reached out to FromSoftware on Twitter, offering to help localise the game and Metal Wolf Chaos XD is the beautiful result of that collaboration.
In the game, you play as the President of the United States and pilot a mech to defend your country against… the Vice President of the United States. I'd love to say more but believe me, it's better for you to just enjoy the ride next month.
Did I mention that you can have eight weapons strapped on the back of the mech and you can fire all of them at once? That's freedom, baby.