Save Lives With The Power of Math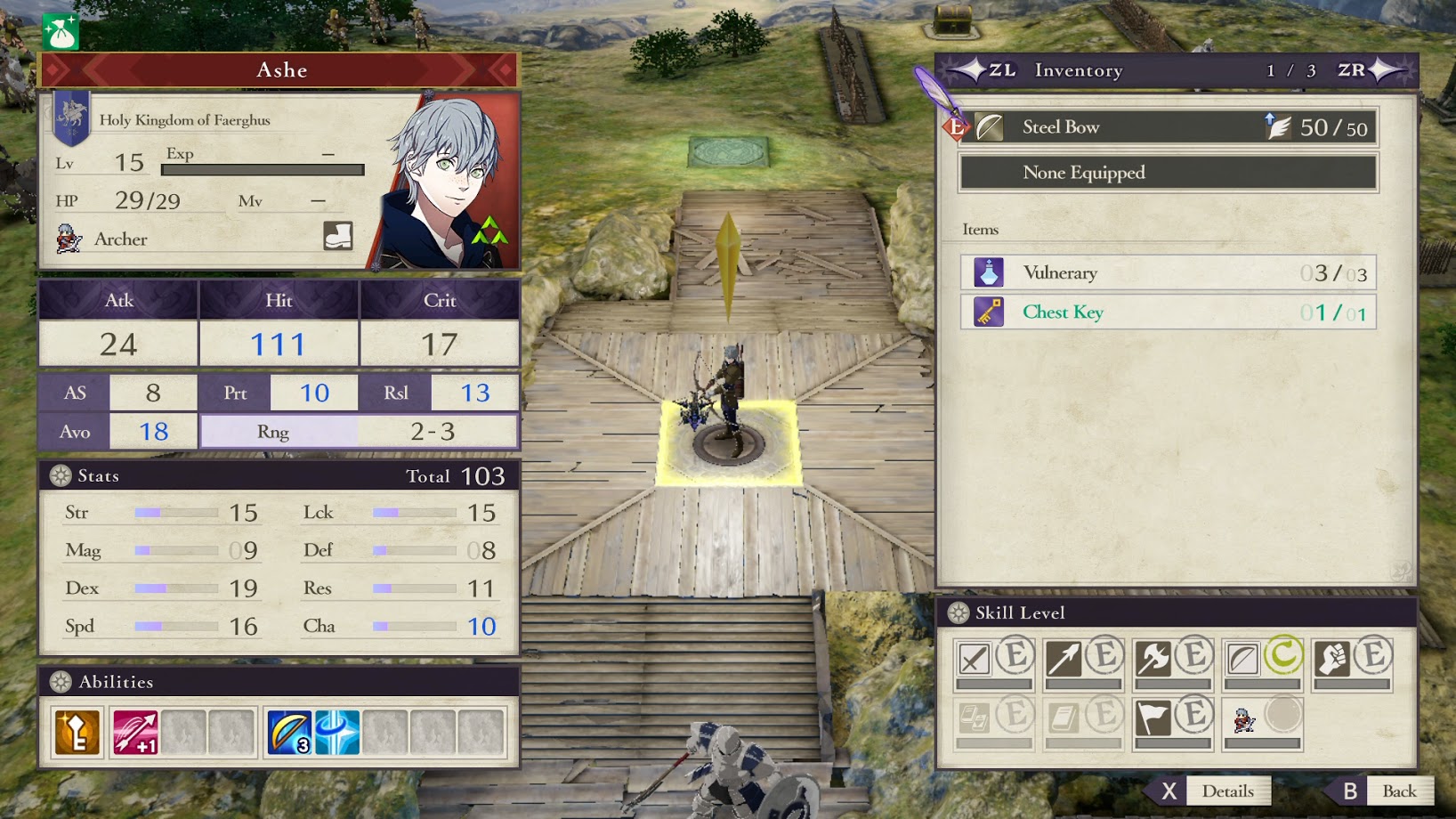 As a tactical RPG, Fire Emblem: Three Houses is a game that deals with a lot (a lot) of numbers. While you can reasonably estimate that a unit with 15 Defense and 5 Resistance may be weaker to 20 Magic than 20 Strength, it's always valuable to know what all the mumbo jumbo actually means.
For instance, imagine that a unit's weapon is a physical axe with 5 Might (Mt). This will be added to the unit's 20 Strength to get 25 overall Attack. When used against a unit with 15 Defense, this will net you 25 – 15 = 10 damage. This value is then deducted from the enemy's total HP. Magic users use the same sort of calculation but against the opponent's Resistance stat.
Another important battle aspect that you will see often is double attacking. This is based on two units' respective Attack Speed (AS). If one is higher than the other by a value of 4, the unit will attack twice, often leading to devastating damage. AS also affects your Avoid rate, with a higher value meaning you're more likely to evade incoming attacks. The formula is as follows: Attack Speed = Speed – (Weapon Weight – Str/5).
With this in mind, as a rule of thumb, you'll want to keep your slow units away from units with higher AS unless your units have high Defense or Resistance to withstand the blows.
Of course, there are also some aspects of the game that use more complicated math formulas. Besides the simpler damage and attack speed calculations, there are hit rates, critical rates, bonuses based on terrain and weapon weaknesses, and more. You don't have to know the calculations for these, but it helps to know all of the factors that can influence these values.
For now, here's a list of the key character stats and what they generally do:
Strength (Str): Affects damage the unit deals with physical attacks.
Magic (Mag): Affects damage the unit deals with magical attacks.
Dexterity (Dex): Affects hit rate and critical hits.
Speed (Spd): Affects avoidance rate (Also helps determine whether a unit can attack twice).
Luck (Lck): Has various effects. Lowers risk of enemy critical hits.
Defense (Def): Reduces damage from physical attacks.
Resistance (Res): Innate resistance. Reduces damage from magical attacks.
Charm (Cha): Raises gambits' might, hit rate, and avoidance.