By Alleef Ashaari|August 20, 2019|
Gaming computer and peripherals maker Alienware has unveiled its latest and most powerful desktop yet at Gamescom 2019. The new Aurora R9 desktop sports new and unique design aesthetics, which distinguishes it from its predecessors.
Alienware products are known and recognised for their black and edgy asteroid-themed designs, featuring an all-black colour scheme and military-like aesthetics which are meant to be reminiscent of the fabled Area 51. Now the folks at the company have adopted a brand new look and design philosophy.
The Aurora R9 looks modern and sleek, inspired by the circular and curvy designs of computers and machines seen in modern science fiction properties like Independence Day 2, The Matrix, Tron, Star Trek, District 9, Wall.E, Interstellar, Lucy, and more.
Gone are the symmetrical and square sharp edges of old Alienware, as the company wants to avoid all that going forward. Other gaming laptop makers have since followed suit with the Alienware's old design aesthetics (like MSI and Acer Predator), so it's high time for a change anyway.
Speaking with Digital Trends, Dell Vice President of Consumer Design Justin Lyles said:
"What we're seeing is a lot of square boxes.

We are not a delivery vehicle for the latest processors or graphics.

That is part of the equation, but our customers want something greater than that when they buy into the Alienware brand.

It's not technology for technology's sake."
To build the Aurora R9's sexier circular design, Alienware has to rely on plastic for materials. As a result, the new desktop resembles an elongated jet engine, which Lyles describes as giving it "a sense of movement, speed, and performance."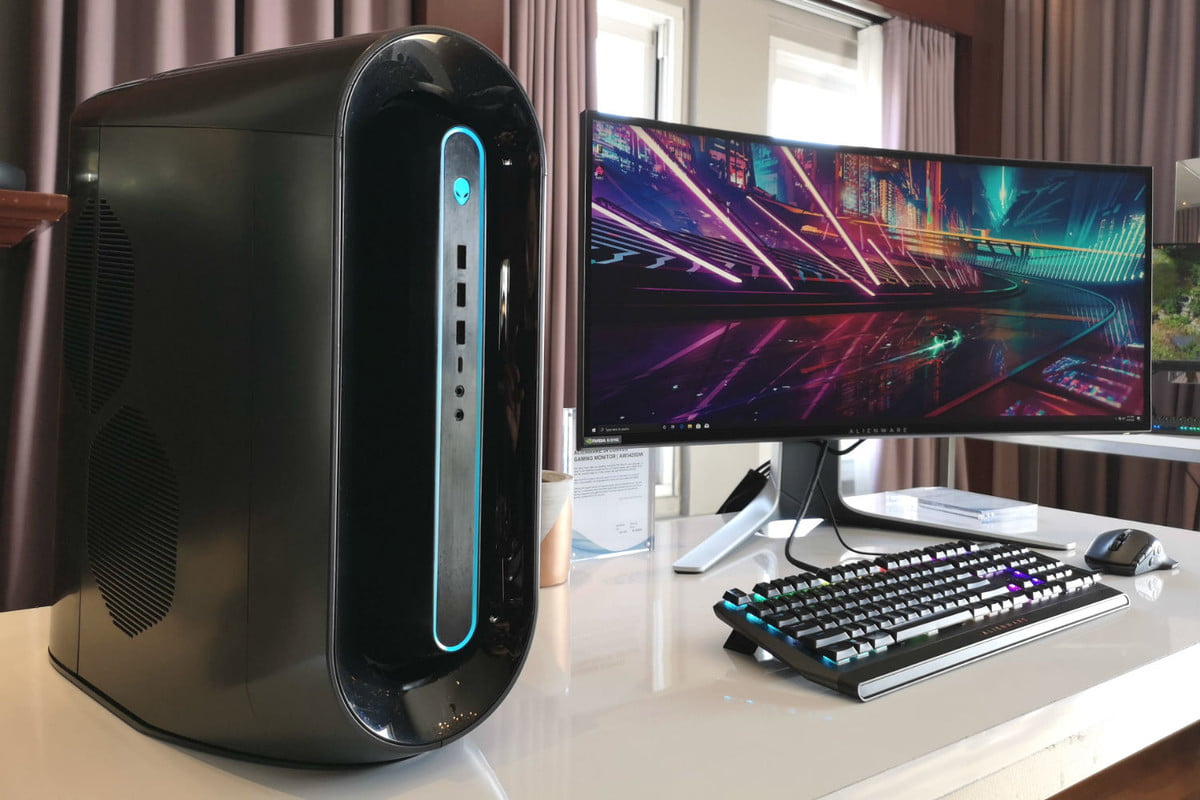 Alienware dubs their new design aesthetic, "Legend", which they will bring forward to all their products into the future. The Alienware Aurora R9 is slated to launch today on 20 August 2019 in North America at a price of US$969, or roughly RM4052+.
There's no word yet on when the Aurora R9 will be available in Southeast Asia. In the meantime, check out the partial specs below:
18.9 inches tall, 17 inches long, and 8.771 inches wide
Intel's 9th-Gen Core i9-9900K
Nvidia's RTX 2080 Ti (optional dual RTX 2080)
---