Talk about the mother of all surprises. Disney and Marvel are teaming up with Laurence Fishburne's Cinema Gypsy Productions for a Disney Plus animated show called Moon Girl and Devil Dinosaur.
Yes, THAT Devil Dinosaur of Marvel fame(?). The same one drawn by legendary comic artist Jack Kirby.
According to the recent D23 expo panel, the show is an adaptation of the comic book series of the same name. It follows one of Marvel's geniuses, Moon Girl a.k.a Lunella Lafayette, whose best friend is the titular Devil Dinosaur. How did he end up in the present? Time travel; it's already been established time and again in both animated and live-action Marvel fares.
The show will also be produced by Kim Possible producer Steve Loter alongside Fishburne's company. The man who played Morpheus and Ike Turner said in a press release that he's thrilled to bring the series to animated life.
"Disney Channel is the perfect platform to explore this pint-sized female African-American superhero and I can't wait for their audience to enjoy the lighthearted adventures of Lunella and Devil Dinosaur."
So Who Is Devil Dinosaur Again?
Like we said earlier, Devil Dinosaur is a Jack Kirby creation who appeared in his own comic book series title Devil Dinosaur in 1978. He was paired with a primate named Moon Boy for a ton of adventures and mishaps in a world filled with more dinosaurs than humans.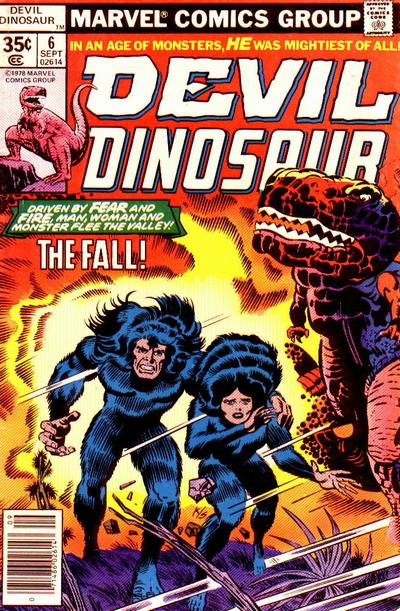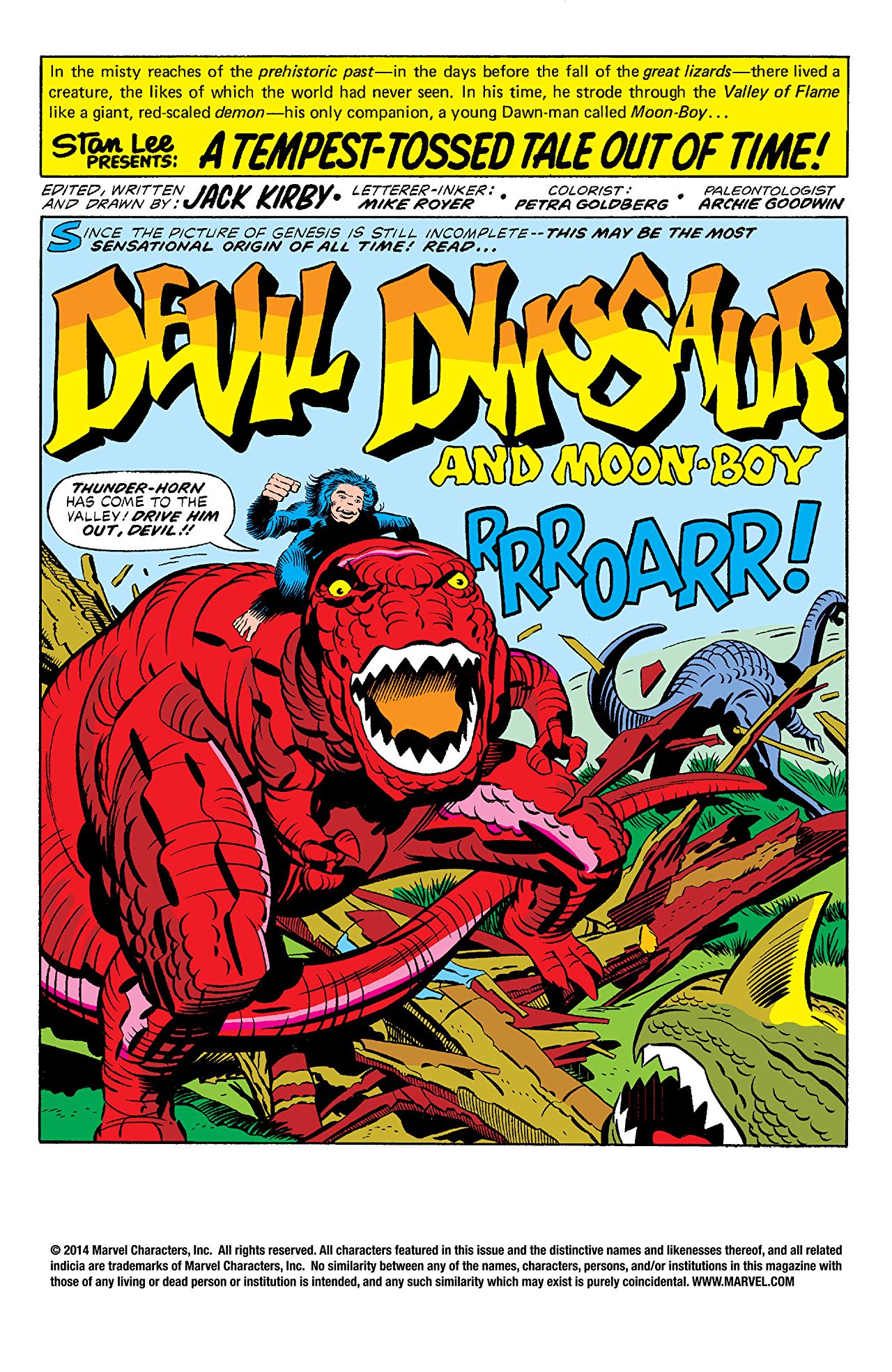 He also made a climactic appearance in Warren Ellis' short Marvel superheroes series Nextwave, who basically made the series' heroes a living hell behind the scenes because of his humiliation of being Moon Boy's pet.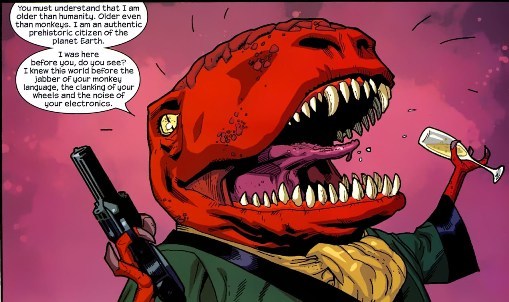 Devil Dinosaur made his return in the 2016 comic book series Moon Girl and Devil Dinosaur with a simple premise: smart girl and dinosaur team up for adventures in the present day. It's a load of simple fun; nothing too serious but harmless entertainment all the same.