Epic And Warner Bros. Announce Fortnite Physical Bundle For Consoles
By Burhanudin Zamri|September 6, 2019|
Epic Games and Warner Bros. are collaborating yet again and this time it's for the release of another Fortnite physical bundle.
Titled Fortnite: Darkfire Bundle, the package will cost US$30 (~RM125) and contain US$80 (~RM335) worth of in-game content. A pretty sweet deal if you're into that kind of stuff.
Of course, the bundle doesn't come with a physical disc or card. Buyers will only get redemption codes in the physical cases which shouldn't be surprising since Fortnite Battle Royale is an online game and if you don't have an internet connection to download the game digitally, there's no point in getting a disc or card anyway.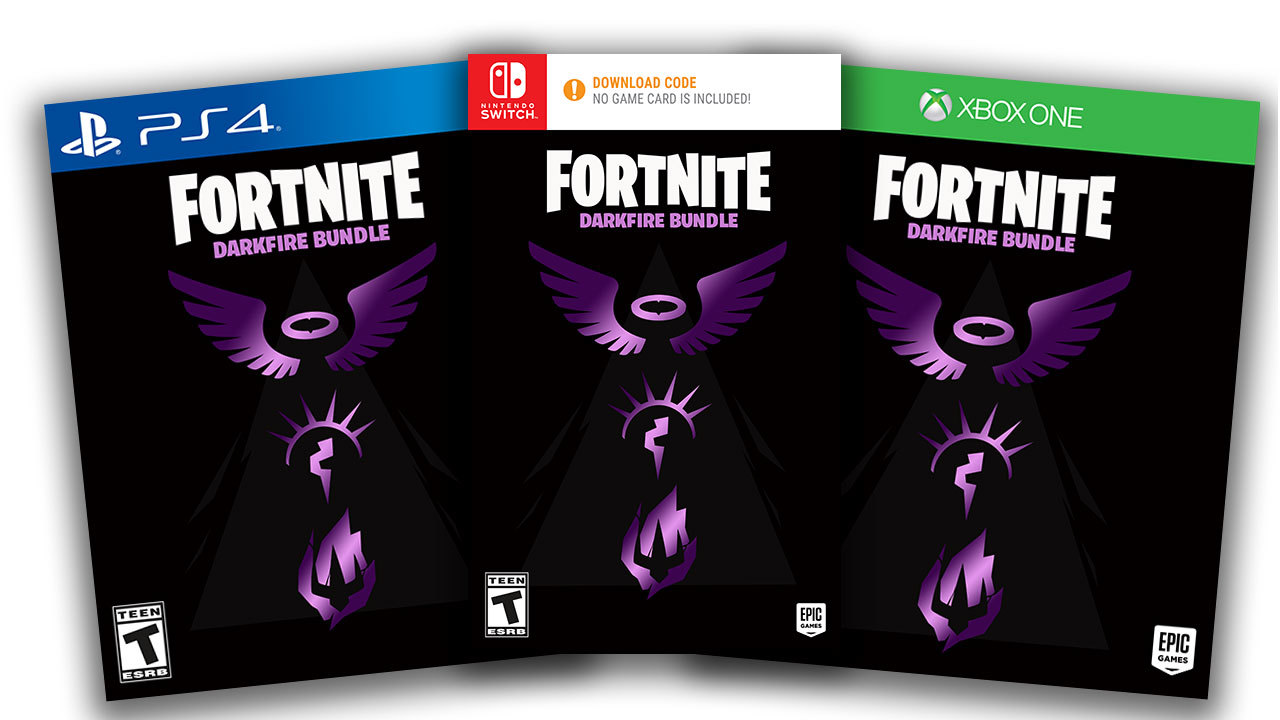 There will be 13 new items made available in the bundle including three Legendary Outfits, three Legendary Back Blings, three Rare Dual-Wielding Pickaxes, three Epic Wraps, and a new Emote. No images or videos yet though so we'll have to wait for more news.
No release date has been announced but the bundle will start being sold at retailers as well as digitally later this year. It will be available for PS4, Xbox One, and Nintendo Switch.