It's been a brand much coveted by the Philippine market for years, and now it's finally here. Alienware, the gaming-focused brand of Dell, will now be more accessible to Filipino gamers as they officially launch in the Philippines.
At their launch event at the Green Sun Hotel in Makati City, Dell and Alienware brought in new, sleek, gaming laptops that gamers, both casual and serious, would salivate for.
Dell's New Offers
First revealed were the new G 15 series laptops to match differing budgets for the gamers that need more flexibility. The G3 promises power and performance at a competitive price point with a kit that could overclock at the push of a button.
The G5 features superior visuals for its 15.6-inch screen and a battery that can help you game on the go. And finally, the G7, a laptop that wields powerful specs in its highly portable 19.mm thin and 2.62kg frame.
The laptops will all carry the 9th gen Intel Core mobile CPUs, and NVIDIA GeForce RTX 20-series and 16-series GPU options.
G-Series Who?
But what really stole the show was the new Alienware m15 laptop. Its motto was "lean just got legendary." It's gotten a solid makeover since its predecessor. And while it looks a little closer to conventional laptops, it still has a pretty distinct design.
For the discerning and serious gamer, this new m15 is now Alienware's thinnest 15" gaming laptop to date and it boasts some pretty beefy features.
It touts an all-magnesium chassis, smooth-edge, narrow-bezel design, a re-engineered keyboard (that's been highlighted so many times in this event), and a precision-point glass touchpad.
And much like the Dell G series, the m15 laptops will hold Intel processors and Nvidia GeForce GPUs. But, Alienware claims that this m15 has the design and capability to allow gamers to truly push and sustain high-quality gaming experiences while on the go.
It features the latest Cryo-Tech 3.0 that increases the airflow by 20% over the previous generation of the m15, and it has a hyper-efficient voltage regulation or VRM feature that can sustain high-performance settings for longer periods of time.
Alienware Accessibility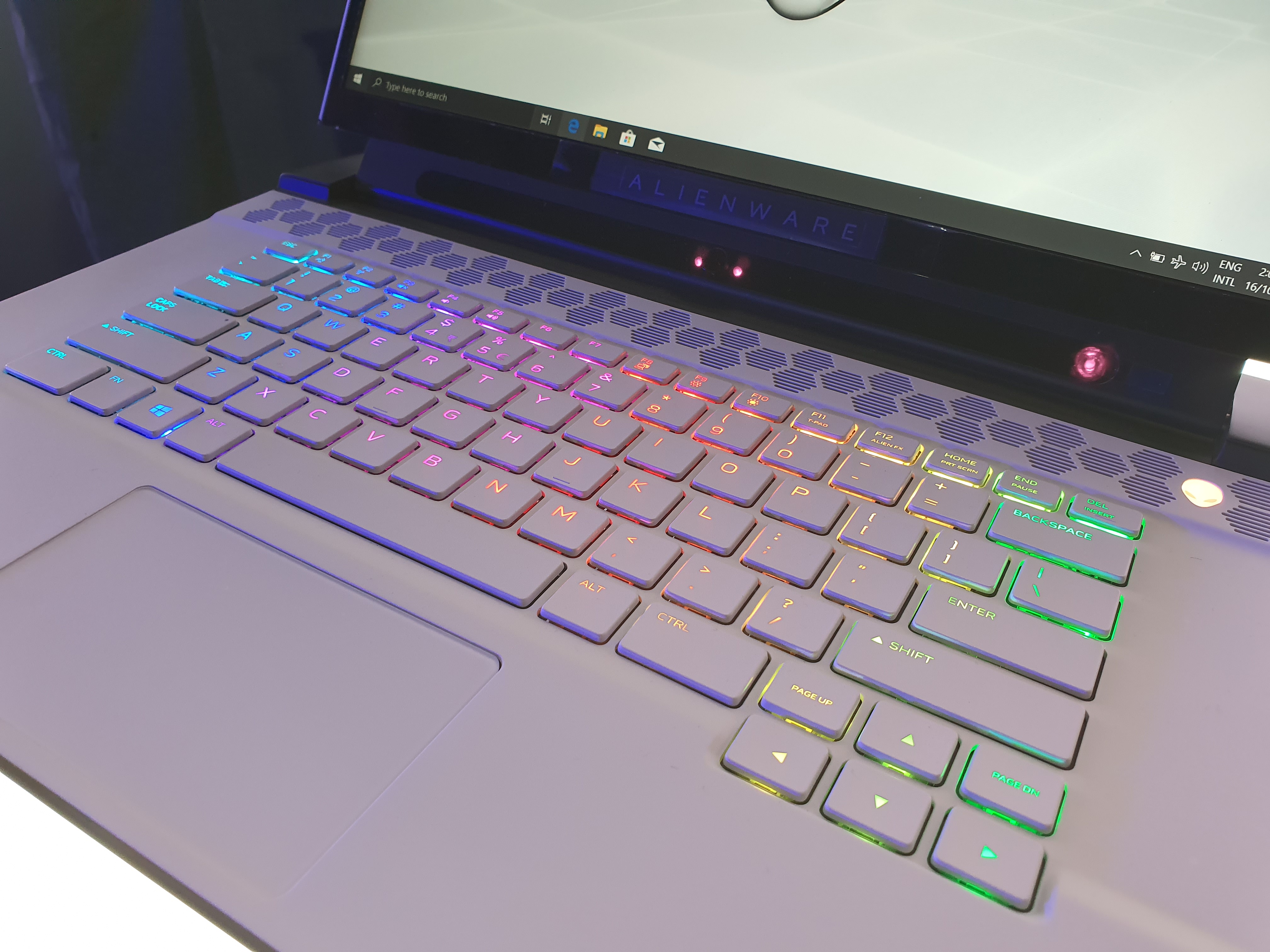 Now while perhaps the more determined fans of Alienware have managed to procure their own Alienware laptops by purchasing theirs abroad and managing to go through customs hoops, it's the fact that Alienware now has an official presence here that can push the market to truly acquaint themselves with and maybe even embrace the Alienware brand.
At the event, one key point that was discussed was not just the availability but also the level of support and service to be provided for those choosing to get an Alienware laptop. Thankfully, Dell has Alienware buyers covered. The Dell team promised that Alienware consumers will be given the same quality and level of support as they always do with those who purchase Dell devices in the local market.
"We recognize that the local gaming community has become more diverse," said Jay Ranola, Consumer Head of Dell Technologies, Philippines, "from the professionals that seek responsive and seamless performance for intense gameplay, to casual gamers that look for a competitively priced gaming machine.
"Now every gamer in the Philippines can truly enjoy the new realm of gaming with our complete gaming portfolio, both Dell G Series and Alienware."
Is the Philippine market ready to welcome their new Alienware overlords? Whatever the case, it looks like we're in for an interesting holiday season.