There are two months left before we wave 2019 goodbye and welcome 2020, which is expected to be one hell of a year for esports.
Still, there is a lot of competitive gaming action going on this October. So if you're on the lookout for tournaments to join or just want to go watch great players duke it against each other, check out our list:
League of Legends World Championship 2019 (Worlds 2019)
Date: 2 October – 10 November 2019
Location: Berlin, Madrid, Paris
Prize pool: TBA, initially US$2,225,000
Website: https://watch.lolesports.com/home
Stream: https://www.twitch.tv/riotgames
The biggest League of Legends annual tournament is back and this time we're back to touring Europe with the play-in and group stages happening in Germany, then proceeding to Spain for the quarterfinals and semifinals, finally culminating at Paris for the finals.
---
ONE Tekken Tokyo Invitational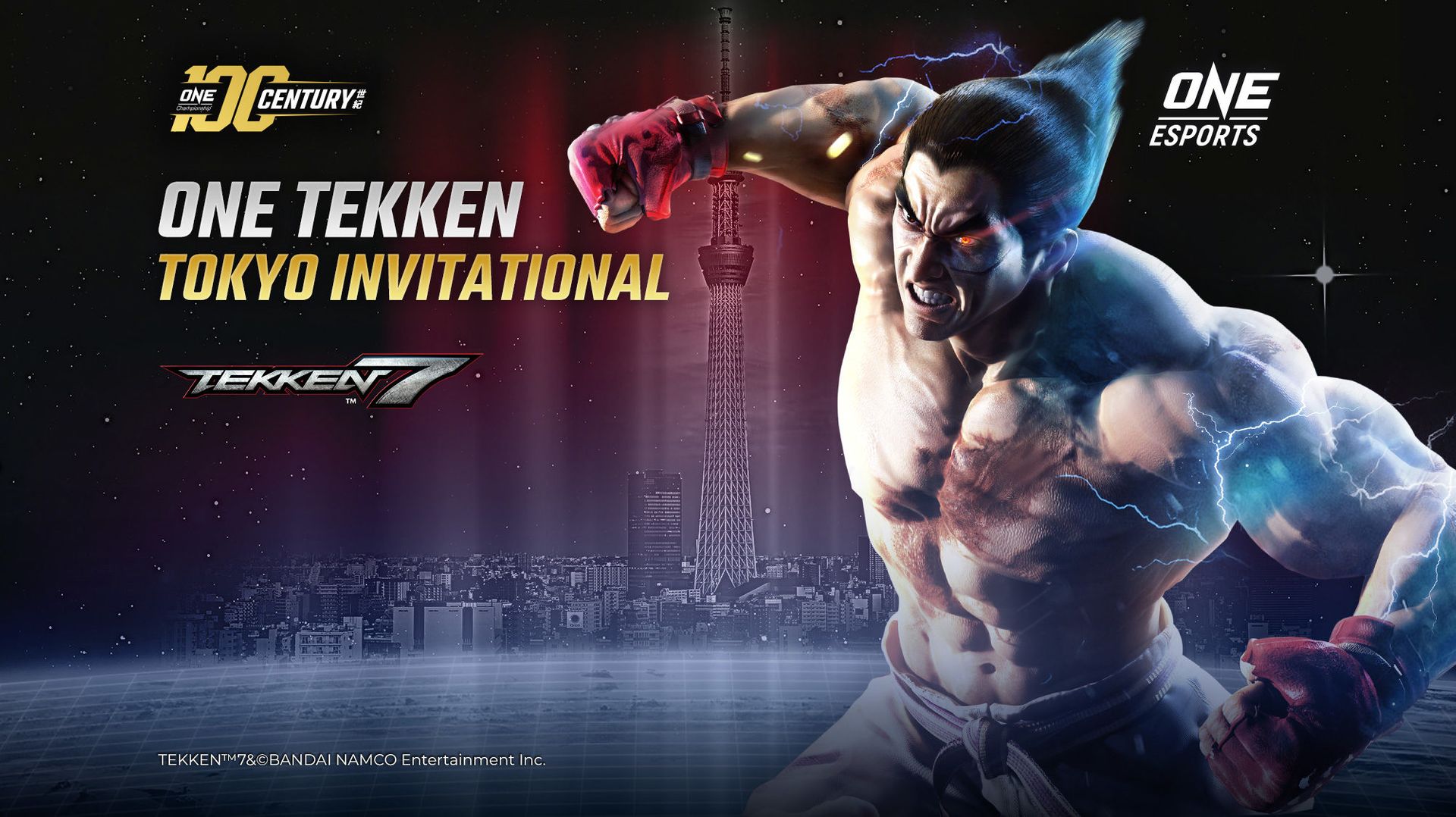 Date: 5 October 2019
Location: Bellesalle Shibuya Garden
Prize pool: ¥1,500,000
Website: https://maff-tekken.splashthat.com/
Organised by ONE ESPORTS, this Tekken 7 tournament is unique in the sense that it will have both a community tournament open for the public to join and the main event which is the invitational.
In the main event, we'll get to see Team Korea, Team Japan, and Team All-Stars compete for the title of being the best Tekken 7 team in the world.
---
Breakdown Bootcamp With Geek Academy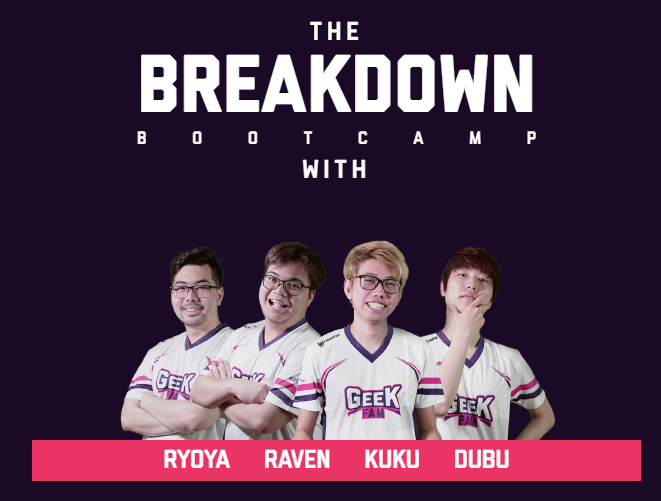 Date: 11 October 2019
Location: KDU University College, Glenmarie
Website: https://geekfam.asia/academy/breakdown-bootcamp/
Geek Fam is hosting their own very own bootcamp for DOTA 2 players who are aspiring to become professionals in the scene. There will be lessons on team communications, strategies, drafting, and more. Tickets are priced at RM180 per person.
---
MPL Malaysia/Singapore S4 All-Star Match-Up
Date: 12 October 2019
Location: Battle Arena PJ, Kuala Lumpur
Website: http://mysg.mpl.mobilelegends.com/mpl-my-sg-season-4-all-star/
Stream: https://www.facebook.com/MobileLegendsGameMalaysia/
Some of the best Mobile Legends players from Malaysia and Singapore will be meeting up in Kuala Lumpur for free meet-and-greet session plus a match between the behemoths. Organised by eGG Network and sponsored by Black Shark, it's an event Malaysian MLBB fans won't want to miss.
---
SEA Major 2019 – Singapore
Date: 12 – 13 October 2019
Location: Suntec Singapore Convention & Exhibition Centre
Games: Street Fighter V, Soulcalibur VI, Tekken 7, Dragon Ball FighterZ, UNIST, Samurai Shodown, BlazBlue Cross Tag Battle, Super Smash Bros. Ultimate, Brawlhalla, Guilty Gear Xrd REV 2
Website: https://beastapac.com/seam2019/
Stream: https://www.twitch.tv/beastapac
The SEA fighting games community unites one more, this time in Singapore. This event is an official Capcom Pro Tour Premiere Event and is the official final for the Soulcalibur Asia League.
If you want to watch it live, you can get tickets here.
---
Brawl Stars World Championship Qualifier – Asia Pacific
Date: 19 – 20 October 2019
Location: The Pantheon, Kuala Lumpur
Prize pool: US$7,000
Website: https://play.eslgaming.com/brawlstars/global/brawlstars/challenger/world-championship-sea-and-aunz-open-qualifier/
Just last week, we saw dozens of players battle it out at the offline SEA & AUNZ Open Qualifiers. Eight teams have made it into the Asia Pacific offline finals which will be held in KL.
Out of the eight final teams, five of them are from Singapore, two are from Malaysia, and one from Australia.
---
ESL Clash of Nations Bangkok 2019
Date: 25 – 27 October 2019
Location: Royal Paragon Hall, Siam Paragon
Prize pool: US$50,000
Website: https://esl-clash.com/
Stream: https://www.youtube.com/ESL_Asia/live
Six of the best DOTA 2 teams in the Asia Pacific region will battle it out to bring home the first ESL Clash of Nations DOTA 2 trophy in Asia. Qualifiers are those who emerge victorious in the ESL DOTA 2 Championships of their respective countries/region.
---
Legion of Champions Series IV 2019 Malaysia Qualifier
Date: 12 – 13 October 2019
Location: Online only
Prize pool: US$2,000
Website: https://legion.lenovo.com/t/TmpBPQ==/loc-iv-pubg-malaysia-qualifier
Presented by Lenovo and Intel, the Legion of Champions is a global PUBG tournament that will culminate at Pantip Pratunam, Thailand for its grand finals. Only the champion of each country's qualifier with make it into the grand finals roster.
Prominent Malaysian teams FrostFire and GeekFam are joining the tournament, so if you want to support the home team, this is a good a chance as any.
---
Related