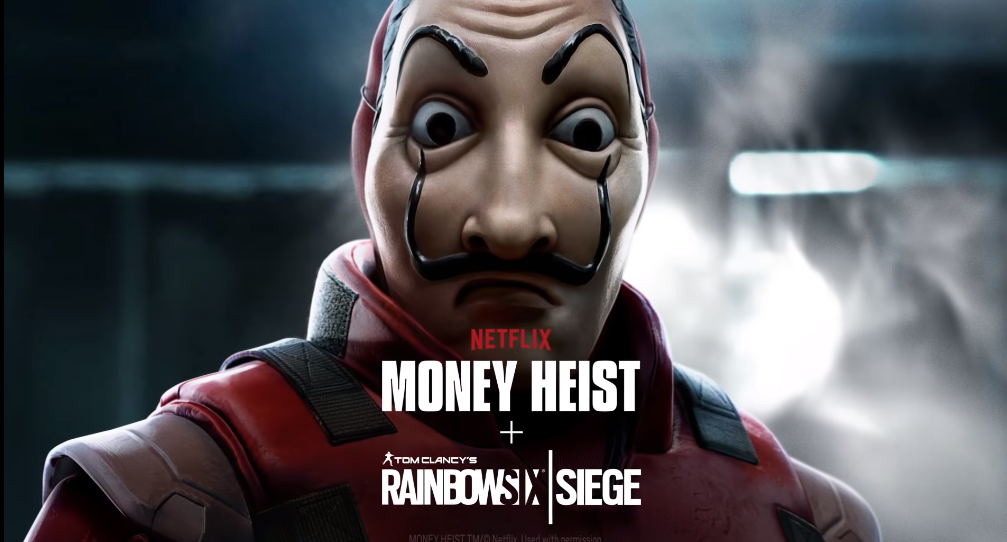 by in
To coincide with the Netflix show Money Heist, Ubisoft is hosting a special Rainbow Six Siege event where you play as the bad guys in special  heist-appropriate suits.
Called La Casa De Papel, players will:
Get to play a special variant of a Hostage match where Attackers and Defenders fight over a hostage dressed in the series' mask and red jumpsuit.
Be able to purchase two special bundles: a Hibana Heist Bundle and a Vigil's Accomplice Bundle.
Hibana's Heist Bundle contains the Red Jumpsuit uniform, Emboldened headgear, Tokyo charm and Regal Mint weapon skin for the TYPE-89.
Vigil's Accomplice Bundle includes the Red Jumpsuit uniform, Nameless headgear, The Surrealist charm and Fresh Paper weapon skin for the K1A.
Sounds like your cup of tea? Then get on-board today, because the event will last until 25th November Pacific Time. Also, the full game will be free for the upcoming weekend. Talk about being generous!