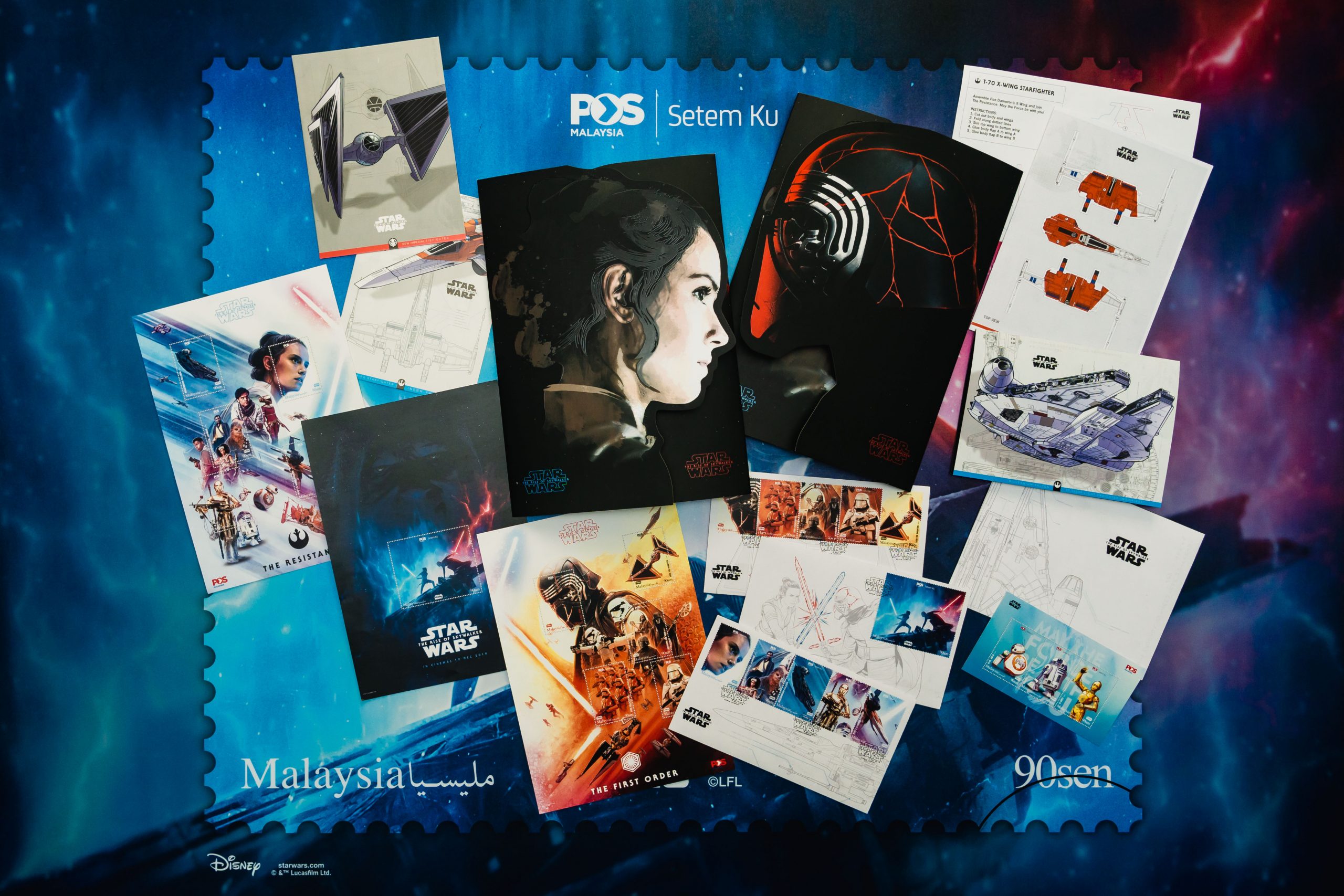 by in
Star Wars: The Rise of Skywalker is finally here! As we expected, it wasn't exactly the finale that we were hoping for. Still, there are some really cool collector's items coming out of the movie.
Pos Malaysia will be launching a collection of limited edition The Rise of Skywalker stamps. The collection features 10 unique stamps, each depicting characters not just from the sequel trilogy but also the original saga.
There are stamps featuring Kylo Ren, Rey, the red-armoured Sith troopers, Lando Calrissian, Chewbacca, and even C-3PO. It's not just characters. Even vehicles such as Poe Dameron's X-Wing and the Millenium Falcon are featured as well.
If you're a really big fan of Star Wars universe, then you should aim to get the complete folder set. It's priced at RM120 and comes with two sheets of perforated stamps, one showing the good guys and the other showing the bad guys. You also get a The Rise of Skywalker poster and other really cool stuff including a paper model of Poe's X-Wing.
You can start pre-ordering the stamps now on the Pos Malaysia online store. The stamps will be available for purchase at 13 General Post Offices nationwide starting from 2 January 2020.