By Alleef Ashaari|December 24, 2019|
The first season of Netflix's The Witcher has been available to stream since last Friday. I found it to be good fantasy TV despite its flaws (check out my full review here). Season 2 is already confirmed and in the works, so it might be time to start expanding the existing cast of characters.
Legendary actor Mark Hamill (of Star Wars and Joker's voice fame) has previously expressed his interest in portraying Vesemir, who is the mentor of The Witcher protagonist Geralt of Rivia and a veteran Witcher by trade.
However, this happened a year ago in a Twitter thread describing the traits of different characters in the show started by The Witcher showrunner Lauren S. Hissrich, where Hamill replied to a fan who suggested the role of Vesemir should be given to him.
This tweet resurfaced after Reddit user Grayjaw posted it on r/TheWitcher.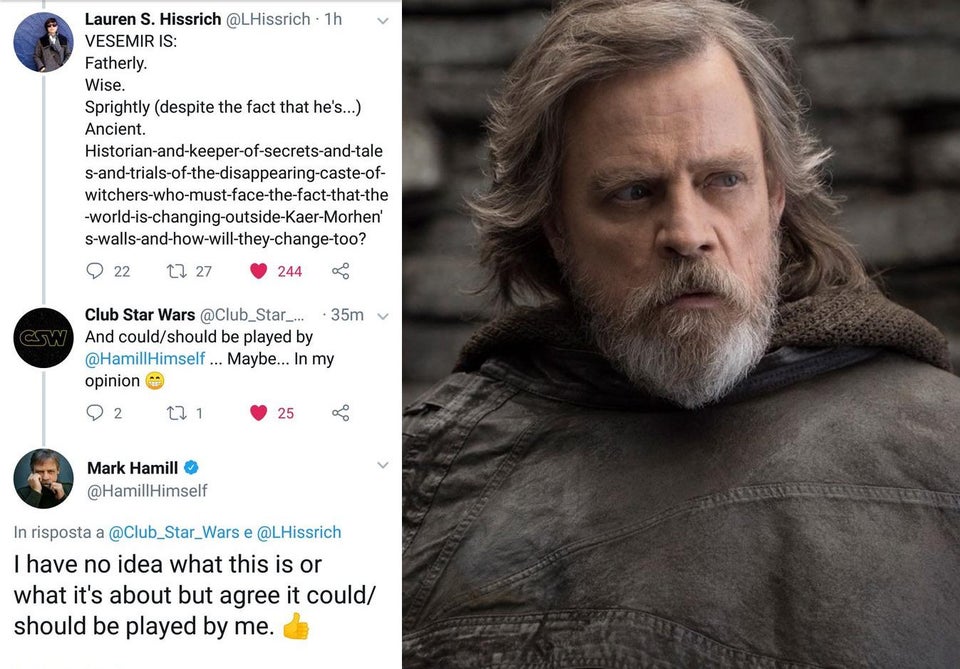 While this doesn't exactly confirm that he's getting the role, Mark Hamill as Vesemir would add even more star power to a series that's already massively popular, to begin with. According to the description of Vesemir by Hissrich, Mark Hamill certainly fits the bill.
Not many might know this, but Hamill already practically played a grizzled Vesemir-type character named Talus in Season 2 of History Channel's Knightfall, a series about Knights of Templar and their downfall.
Watch him in action on Knightfall below, and tell me that doesn't already look like Vesemir training a bunch of would-be Witchers in Kaer Morhen.
[youtube https://www.youtube.com/watch?v=aHYG0ywWJg0&w=560&h=315]
---