Guess the fifth Persona game in the ever-expanding Shin Megami Tensei series is really a crowd favourite, huh?
Atlus announced that Persona 5 has topped more than 3.2 units worldwide. Incidentally, Japanese shipments for Persona 5 Royal, which is "Persona 5 Plus" or something along those lines, have topped 400,000 units.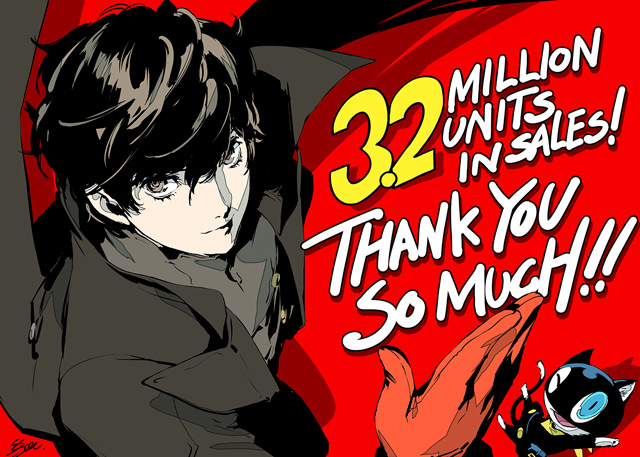 In total, that's 11.1 million units of the series shipped all around the world. Give yourselves a pat on the back, Phantom Thieves! While there's no release date for Persona 5 Royal in English yet, do expect that game to come out in 2020.
I'm still waiting for my Shin Megami Tensei V news, Atlus. Any day now.