So you've just finished watching The Witcher on Netflix and you want more monster-slaying adventures. You've been hearing people sing praises about that one particular video game, The Witcher 3: Wild Hunt, so you really want to try it out.
However, everyone tells you it's one of those games that will take at least dozens of hours to beat. It all seems pretty daunting, doesn't it? Worry not, my friend. Here are 7 tips to help you brave The Continent in your quest to find Ciri.
1. Repair Your Equipment
Your equipment in the game isn't made of adamantium. Every time you attack enemies and get attacked by them, the condition of your armour and swords degrade. Lower equipment condition means lower defence and damage.
Before you venture out to complete a Witcher contract, make sure you visit the local blacksmith or armourer first. Asking them to do the repairs will cost you some coin so make sure to sell all the junk in your inventory beforehand.
If you find your equipment getting nearly broken mid-quest, you can use repair kits to do the repairs yourself. Repair kits can be bought from merchants or found in treasure chests. Some human enemies drop them too.
2. Use Grindstones And Workbenches
You'll usually find grindstones near blacksmiths and workbenches near armourers. Some of them have both nearby. Grindstones give you a temporary 20% attack power boost while workbenches give you a temporary 20% armour bonus.
You can use grindstones and workbenches for free as many times as you like so make full use of them.
3. Check Out Each Location's Notice Board
Early on, the game will tell you that you can find side quests and Witcher contracts through the notice boards. What it doesn't tell you is that reading notice boards will also populate your map with question marks.
Exploring points of interest such as Places of Power, guarded treasure, monster nests, and so on will reward you with skill points, experience, and loot. So it's always worth your time going to those question marks.
4. Negotiate For Better Pay
Being a Witcher basically means you're a monster-slaying freelancer. You're risking your neck out there so you better set your own rates!
When talking to the person who posted a Witcher contract, you'll usually have the option to negotiate for a higher monetary reward. Always ask for a bit higher than what you're initially offered.
Do beware that people can get annoyed if you ask for too much. If you fill up the annoyance level meter to the max, you won't be able to negotiate anymore. My advice: Aim for a bit higher past the halfway point of the reward amount.
5. Brew Potions And Oils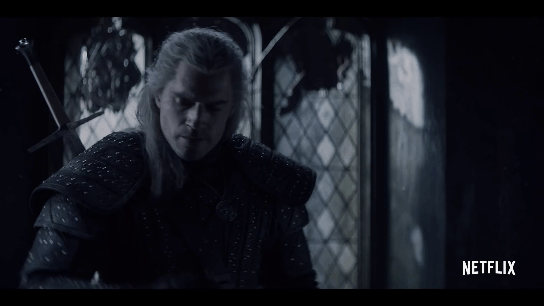 If you're playing the game on either Blood and Broken Bones (hard) or Death March (very hard), then you better do all proper Witcher prep work. Study that alchemy page and get ready to brew.
All those herbs you gather aren't just there to fulfil your unhealthy hoarding tendencies. They're used to make potions and oils. Drinking potions grant you stat bonuses and applying oils to your swords will give you damage boosts against specific enemies.
You only need to brew potions and oils once, after that they'll always be in your inventory. Just make sure to replenish your potions by meditating. Oils don't need to be replenished, just reapplied.
5. Read The Bestiary
"How do I know which oil or potion to drink?" I hear you asking. That's where the Bestiary comes in. It's progressively updated with entries detailing the various creatures you meet in The Continent.
Aside from the interesting lore, the Bestiary tells you the weaknesses of each monster you face. This is how you know which potion, oil, bomb, and sign to use against them.
6. Study Your Skills
If you're playing the game on the tougher difficulties, it pays to plan your build early on in the game. However, respec-ing is still possible. It's just very expensive when you're just starting out.
The skill system in The Witcher 3 is a combination of matching skills and mutagens to your playstyle. Skill and mutagen slots are progressively unlocked and higher branches of your skill tree require you to invest a certain amount of points before you get them.
Just take some time to read up on all the skills available. Trust me, it won't take that long and it will spare you from the eventual "Ah crap, I should've invested into another skill" moment.
To respec your skill points, you need to buy or find a Potion of Clearance.
7. Play Gwent
A lot of players ignore Gwent. I did too, on my first playthrough. When I decided to give it a try, I immediately regretted that I didn't get into it sooner.
Gwent is the card game within the game. One of the primary reasons why people ignore it is because card games are usually complicated but Gwent is actually pretty simple. You'll be able to play through a tutorial right after you arrive at the White Orchard Inn so make sure you do that.
Even if you don't want to trouble your brain arranging decks and learning tactics, you can still make a decent amount of money and have a bit of fun playing Gwent. Just set Gwent difficulty to easy in the options menu and play it mindlessly.
---
The Witcher 3 is a massive game. Still, it's an adventure that's well worth experiencing. It's my personal RPG of the decade for many reasons, one of them is the sheer amount of content it lets the players enjoy.
Cyberpunk 2077, CD Projekt RED's next project, is going to be out in just a few months so it's a great time to get into one of their best games. In case you haven't watched The Witcher on Netflix, you should. You can read our review of the show here.