We've been getting free updates for Dead Cells for over a year now and the time has come for us to properly support the developers with our wallets.
[youtube https://www.youtube.com/watch?v=mdNovVWIPt0&w=560&h=315]
Evil Empire, the studio that spawned from Motion Twin, has unveiled a new trailer for Dead Cells' first paid DLC called The Bad Seed. It will be released on 11 February 2020 and will only cost you US$5 (~RM20).
What's interesting about The Bad Seed is that it's an early-game DLC which is meant to "spice up your early game runs once you've played through the core game".
The two new levels, The Arboreturm and The Swamp, will act as alternatives to The Courtyard/Toxic Sewers and The Ramparts/Ossuary/Ancient Sewers.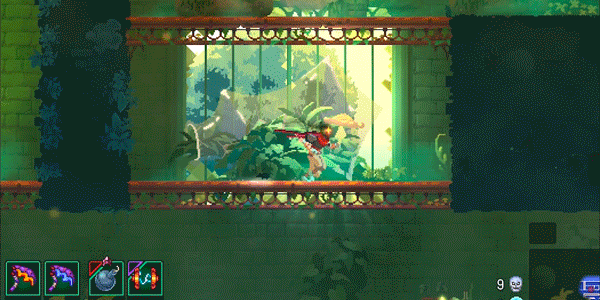 A new Dead Cells major update wouldn't be complete without a boss and this time, we're getting one in the form of… mama tick? The developers themselves say that you'll the idea if you've ever watched Starship Troopers.
Check out The Bad Seed's Steam store page here. The DLC will also be available for PS4, Xbox One, and Nintendo Switch.