By Burhanudin Zamri|January 20, 2020|
Update:
All the features won't be released simultaneously on 1 February 2020. There will be three separate batches:
1 February 2020:

Castle in the Sky (1986)
My Neighbor Totoro (1988)
Kiki's Delivery Service (1989)
Only Yesterday (1991)
Porco Rosso (1992)
Ocean Waves (1993)
Tales from Earthsea (2006)

1 March 2020:

Nausicaä of the Valley of the Wind (1988)
Princess Mononoke (1997)
My Neighbors the Yamadas (1999)
Spirited Away (2001)
The Cat Returns (2002)
Arrietty (2010)
The Tale of Princess Kaguya (2013)

1 April 2020:

Pom Poko (1994)
Whisper of the Heart (1995)
Howl's Moving Castle (2004)
Ponyo on the Cliff by the Sea (2008)
From Up on Poppy Hill (2011)
The Wind Rises (2013)
When Marnie Was There (2014)
---
When it comes to animated films from Japan, almost no other studio is as popular as Studio Ghibli. Films made under the Studio Ghibli are often considered must-watches by everyone who loves animated features. For you folks with Netflix, I've got good news.
21 Ghibli films are coming to Netflix. This includes award-winning films such as Princess Mononoke, Spirited Away, and My Neighbor Totoro. Weirdly enough, these films won't be coming to Netflix U.S., Canada, and Japan.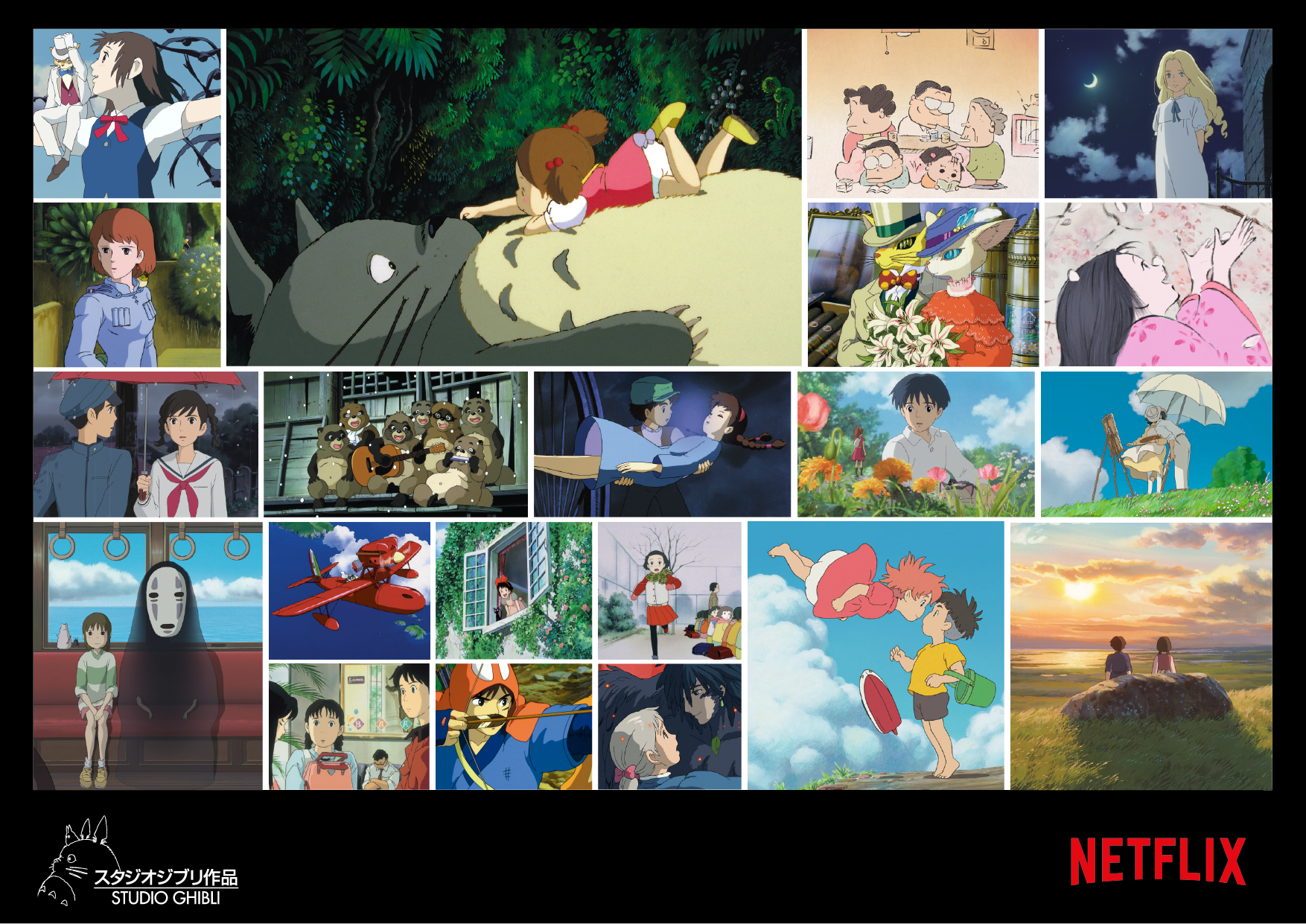 The movies will be available for streaming starting from 1 February 2020. All films will be subtitled in 28 languages but if you prefer watching dubs, fear not. The films will be dubbed in up to 20 languages.
This is very big announcement seeing as how Studio Ghibli has made it clear several times that they didn't want their animated works to be released on a digital platform. Thankfully, they've decided to change their minds.
"In this day and age, there are various great ways a film can reach audiences. We've listened to our fans and have made the definitive decision to stream our film catalogue. We hope people around the world will discover the world of Studio Ghibli through this experience."

– Toshio Suzuki, Studio Ghibli producer.
As someone who loves watching anime but has yet to see any Ghibli films, this is definitely an amazing announcement for me. I'm pretty sure Ghibli fans are excited as well as this means that they can share their love for these movies with friends and family in an easier way.