The climax of Star Wars Episode IX The Rise Of Skywalker featured the Battle Of Exegol, the defining moment of which was when Lando Calrissian returned with over 14,000 ships to turn the tide of the conflict and overwhelm the forces of the Final Order.
Fans will probably pore over that particular scene when the movie finally releases on Blu-Ray or streaming services, but at least now we know that the 14,000-strong fleet did include several ships from the recently-concluded Star Wars Resistance animated series.
After the events of the final episode of Star Wars Resistance, protagonist Kazuda Xiono, his mentor/father figure Jarek Yeager, and his fellow Colossus Ace pilot Torra Doza participated in the Battle Of Exegol, arriving alongside Lando Calrissian.
Pablo Hidalgo from the Lucasfilm Story Group confirmed this in a blog post on the official Star Wars website. He also said that the folks at Industrial Light And Magic created photo-realistic versions of these ships, which you can check out below.
Unfortunately, Hidalgo didn't mention if the actual Colossus ship was actually there in the Battle Of Exegol as well, though he did confirm the appearance of several mining guild freighters from Star Wars Resistance.
Although the Colossus is simply a refuelling platform, it still has an intimidating presence, not to mention its array of weapons. It would've been an awesome sight to behold in live-action.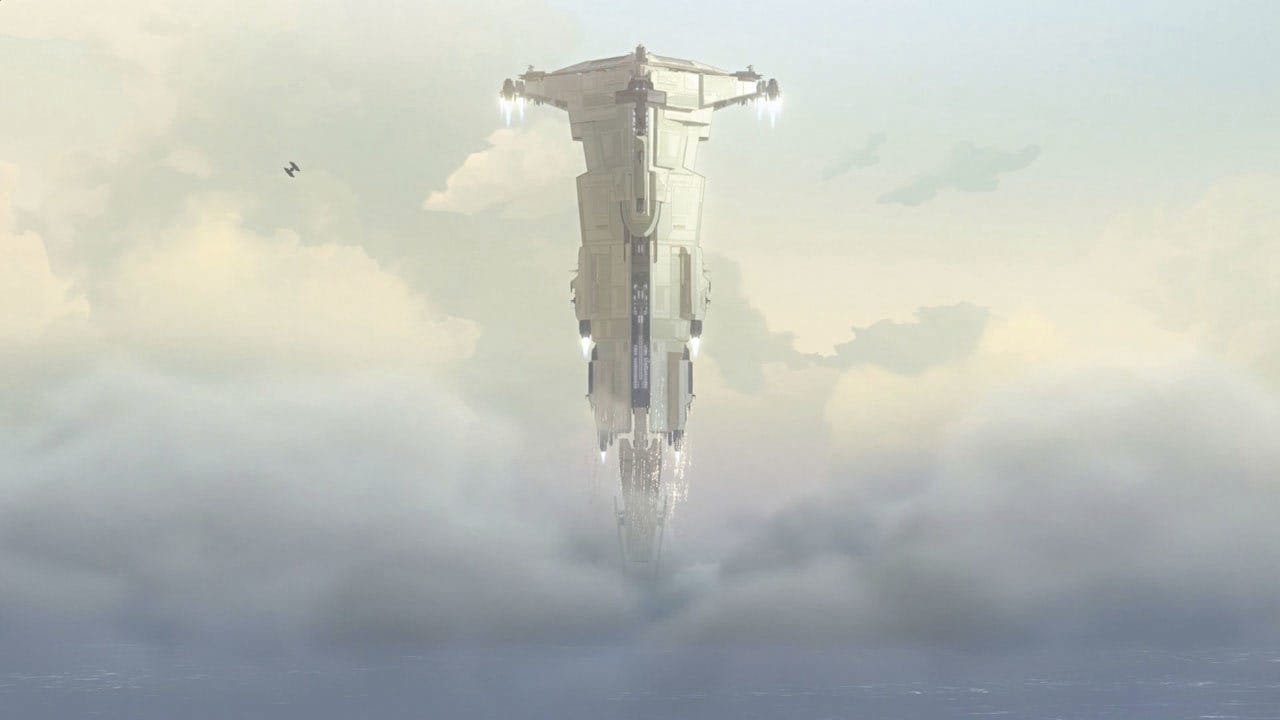 It looks like two seasons of the mediocre Star Wars Resistance weren't a waste of time after all. In the meantime, check out my top ten Star Wars characters of all time, or head on over here for my spoiler-filled analysis of Star Wars The Rise Of Skywalker.
---