By Alleef Ashaari|March 10, 2020|
Disney has released a new trailer for Jungle Cruise, which (like Pirates Of The Caribbean) is based on an iconic Disneyland theme park ride. Dwayne "The Rock" Johnson and Emily Blunt team up for this upcoming movie, in what seems to be an odd but interesting dynamic.
[youtube https://www.youtube.com/watch?v=f_HvoipFcA8&w=560&h=315]
Set in the early 20th century, Jungle Cruise follows a scientist named Lily Houghton (Emily Blunt) who hires a riverboat captain named Frank (Dwayne Johnson) to help her on a quest deep into the Amazon jungle to find a mystical tree.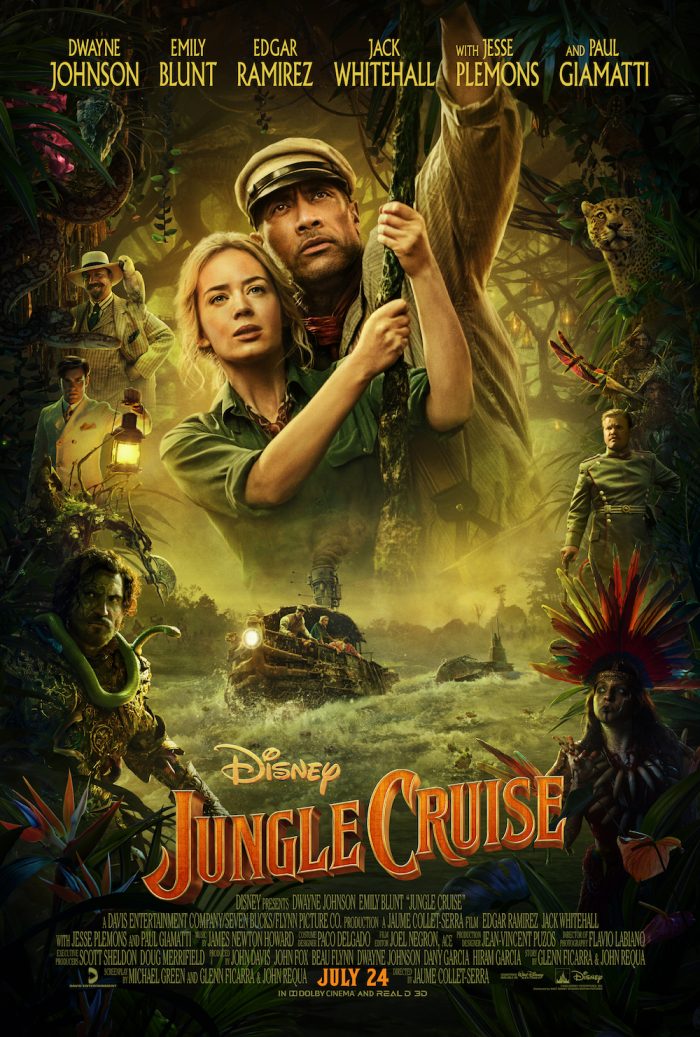 The new trailer reminds me a lot of Jumanji, where danger lies in every corner in the form of snakes, tigers, and other wild animals. It also gives off an entertaining adventure vibe similar to that of Pirates Of The Caribbean, complete with a supernatural enemy à la Davy Jones or zombie Captain Barbossa.
It must be a recurring theme for The Rock now to go on adventures in the jungle by now. The list goes all the way from 2003's The Rundown and 2012's Journey 2: The Mysterious Island to the two most recent Jumanji movies.
Directed by Jaume Collet-Serra, Jungle Cruise will also star Edgar Ramirez, Jack Whitehall, Jesse Plemons (of Breaking Bad fame), and Paul Giamatti. It is slated to premiere on 24 July 2020.
---
Related