By Alleef Ashaari|March 9, 2020|
Warner Bros initially announced Mortal Kombat Legends: Scorpion's Revenge back in January 2020, which will be the first of two planned animated movies. The upcoming movie has received a brand new Red Band Trailer, showcasing even more of the blood and gore we should be expecting.
The new trailer depicts extremely gratitude gore, swearing and cursing, as well as fights galore. Mortal Kombat Legends: Scorpion's Revenge will explore Hanzo Hasashi AKA Scorpion's backstory and the murder of his family.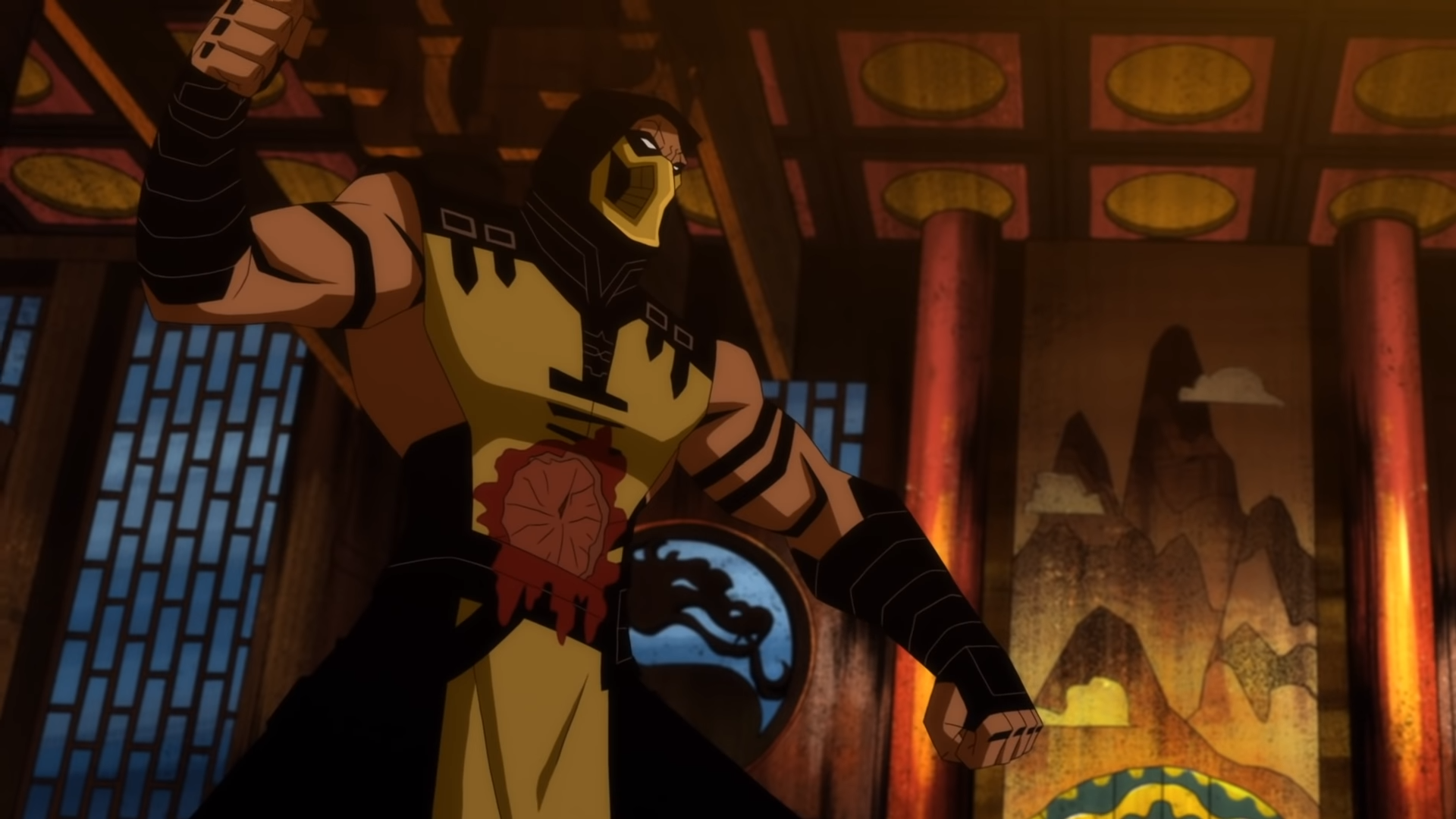 His quest for vengeance will occur concurrently with the events of the original Mortal Kombat game, as he finds himself smack dab in the middle of antagonist Shao Khan's quest to conquer Earthrealm and meeting Raiden's chosen warriors: Liu Kang, Sonya Blade, and Johnny Cage.
Here's the list of voice actors:
Patrick Seitz – Hanzo Hasashi / Scorpion
Joel McHale – Johnny Cage
Jennifer Carpenter – Sonya Blade
Jordan Rodrigues – Liu Kang
Steve Blum – Bi-Han / Sub-Zero
Artt Butler – Shang Tsung
Darin De Paul – Quan Chi
Robin Atkin Downes – Kano
Dave B. Mitchell – Raiden
Ike Amadi – Jackson "Jax" Briggs
Kevin Michael Richardson – Goro
Grey Griffin – Kitana, Satoshi Hasashi
Fred Tatasciore – Demon Torturer
Mortal Kombat Legends: Scorpion's Revenge is slated to release on digital platforms on 12 April 2020, as well as Blu-Ray and 4K Ultra HD release on 28 April 2020. In the meantime, check out the bloody new Red Band Trailer below.
[youtube https://www.youtube.com/watch?v=rr8yW2YaPAw&w=560&h=315]
---