We're in the middle of the Steam Game Festival: Spring Edition now, and there's dozens of free demos to play. I like the word "free", as well as the idea of trying out upcoming games in a virtual event space, so I had a go with about 15 demos, which is just a small slice of what you can try.
I didn't like everything I played, naturally, but I ended up feeling more impressed with the indie scene than I previously was. Anyway, here are my top five picks.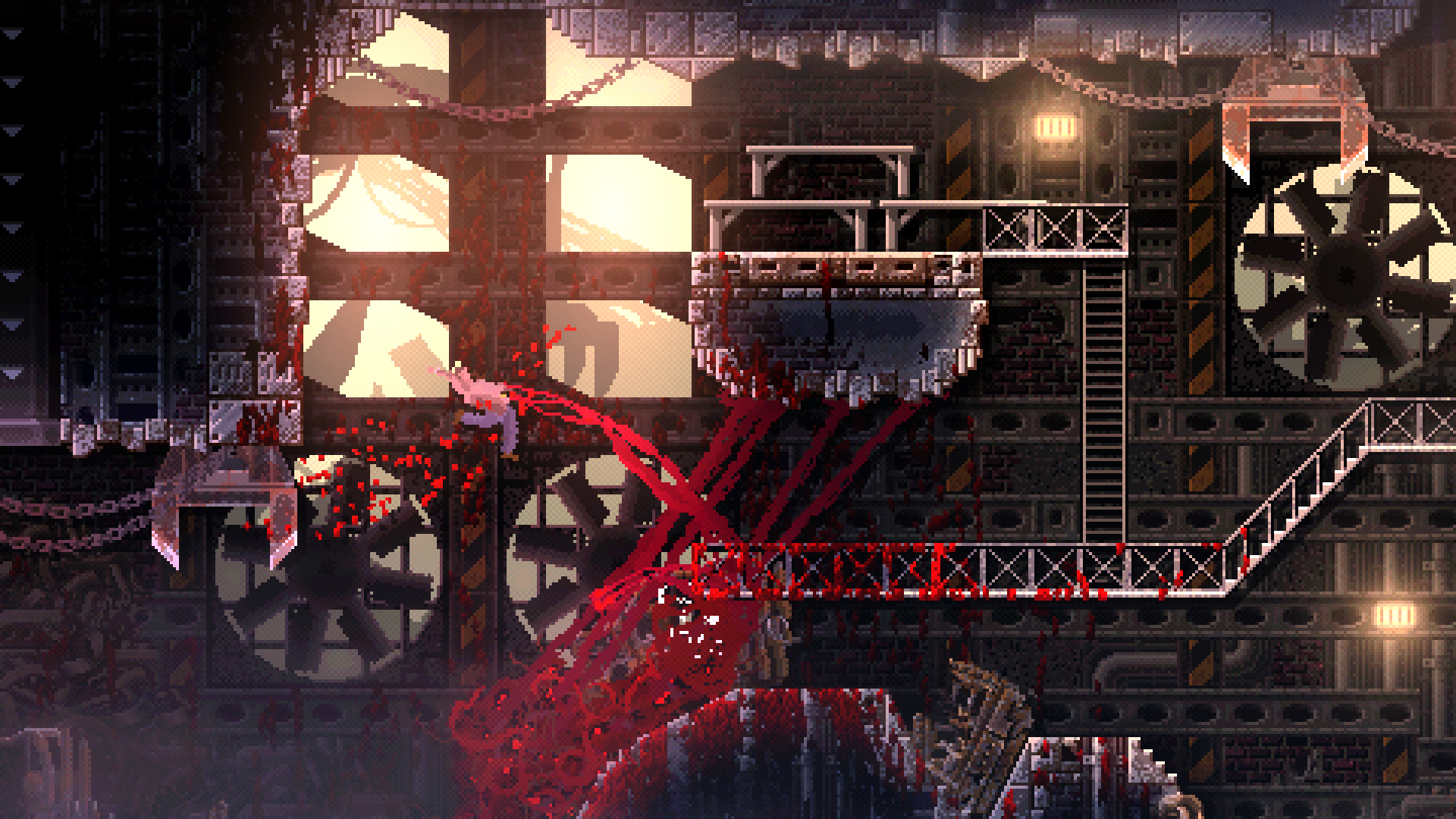 I don't usually say "what the f**k" after seeing a game's main menu, but that's what happened when I launched the Carrion demo and was greeted by a disturbing, fleshy monstrosity. Carrion, you see, is a "reverse horror" game where you play the role of the monster who stalks, kills, and consumes unsuspecting humans, and the monster in Carrion is a red, Lovecraftian mess of flesh and appendages.
As this unnamed monstrosity, you crawl around levels and terrorize the humans you come across. You can directly attack them, but you can also toss objects at them for some physics fun. Whatever the case, things are wonderfully gruesome, with dismembered bodies, leaking blood, and yucky sound effects working together to sell the idea perfectly.
It's not always a cakewalk though, as turrets, flamethrower-toting soldiers, and drones pose a real threat even when you've expanded to your full size. Taking them out might depend on timing, your special web-launching ability, or a bit of brain-wracking.
It's a bit annoying how those flamethrower troops can spin around immediately with an activated electric shield for protection though, even when you strike unseen. You also run into the tougher enemies pretty quickly in the demo, which negates some of that "reverse horror" thrill. If the full game's pacing does a good job of balancing power fantasy and tactical stalking, however, this might be an absolutely bloody good time.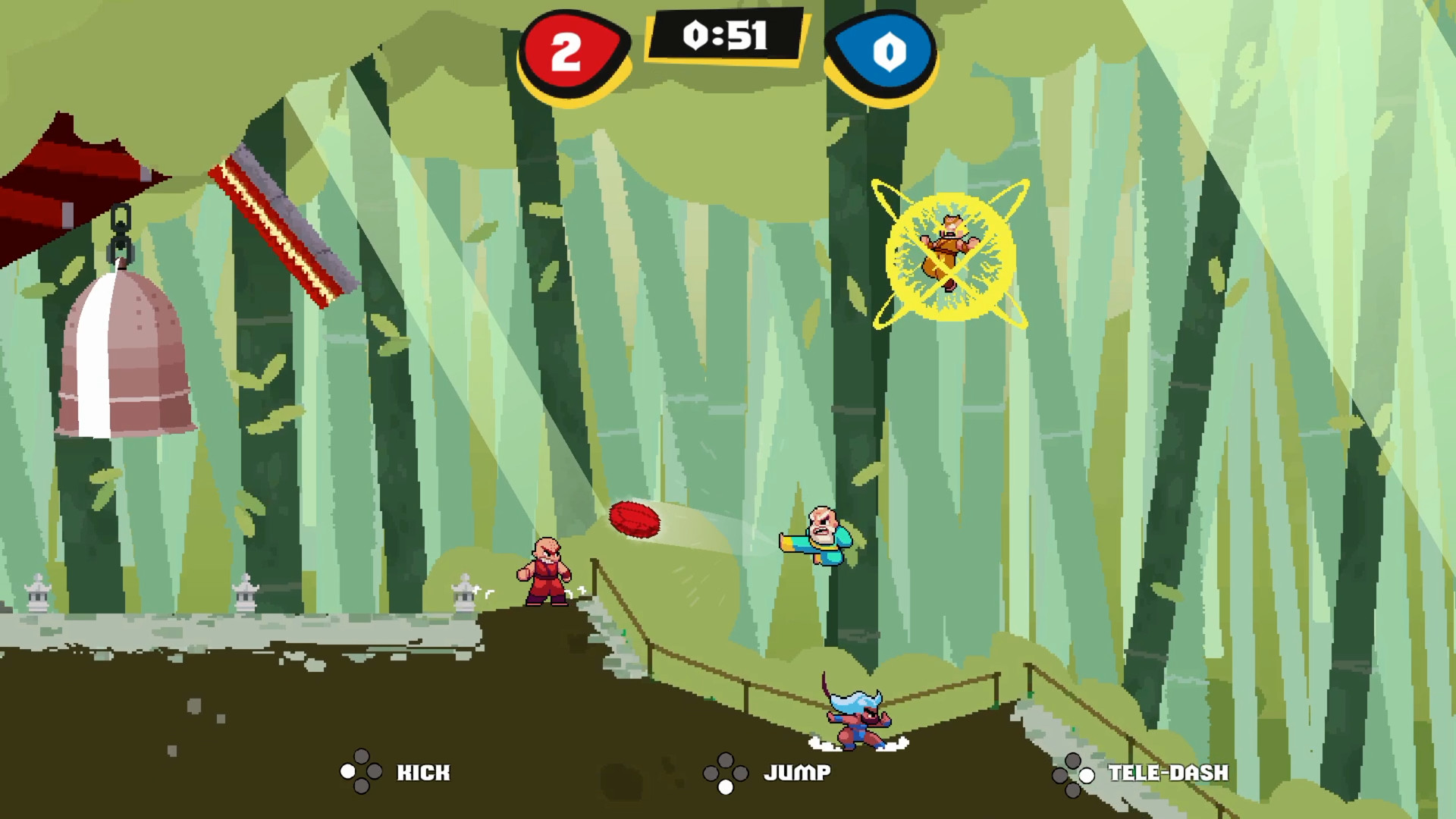 I didn't expect much from this side-scrolling competitive sports game, but I ended up utterly engrossed even against the lowest difficulty AI. Your goal is to punch or kick the ball into the opposing team's bell, and you can also jump, do a teleport dash, and unleash a special ability. Simple, right?
Well, not quite. Kungfu Kickball is fairly easy to pick up (although I'd forget my moves at times), but hard to master. Smacking the ball with the right force and with the right angle so that it hits the dangling bell is already tricky, but when you've got another player trying to do the same thing, things get really tough, and fun.
You can't kill opponents, but you can knock them down and thus delay them by hitting and even jumping on them. Matches become hectic affairs where you're trying to ball control, fend off opponents, and make sure you don't accidentally send the ball towards the direction of your own bell (I actually did an own-goal once) or the enemy.
The demo doesn't support online play, but there's 2v2 local multiplayer in addition to the 1v1 singleplayer arcade mode. 1v1 was already pretty crazy, so I can't imagine how wacky 2v2 would be.
Set in ancient India, Raji: An Ancient Epic is an isometric action-adventure with puzzle and platforming elements. You're a girl called Raji, who has been chosen by the gods to fend off a demon invasion and also has to rescue her younger brother.
Isometric action-adventure may not sound particularly special, but Raji has got a couple of things that distinguish it. The most obvious factor is its fantastical ancient India setting, which we don't see much of in games. The environments look a bit too smooth, but they provide impressive imagery that both immerse you in its setting and emphasize how small Raji is.
The presentation also shines with the cutscenes and commentary. Cutscenes take the form of shadow plays, while gods like Durga and Vishnu comment on Raji's exploits and converse among themselves. The flavour is apparent.
Combat is solid too. Aside from the usual light and heavy attacks, the game also factors in environmental features like walls and pillars which are essential to succeeding in combat. Raji can run up a wall (yes, there's some wall-running) before backflipping and striking hulking enemies with a powerful attack, for example, or make a deadly spin when she's near a pillar.
The combat feedback is a bit lackluster, with the audio feeling way too muted even when Raji is unleashing devastating-looking strikes, but that didn't stop me from enjoying it.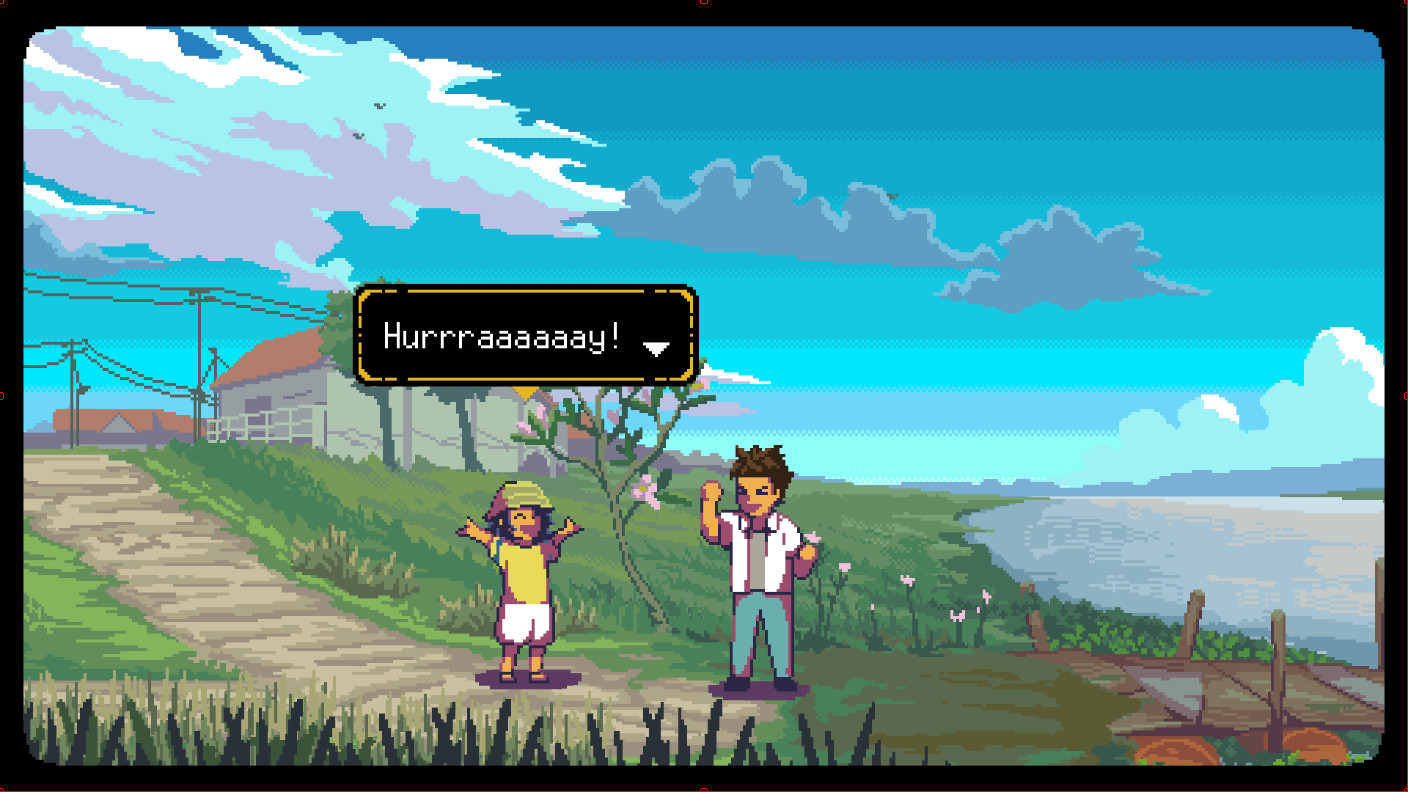 A Space for the Unbound is an Indonesian slice-of-life adventure game (published by Coffee Talk's Toge Productions) with inspiration from Makoto Shinkai's anime movies. I didn't know that the game was inspired by Shinkai until after I played the demo, but I definitely found myself thinking that it had Shinkai vibes during my playthrough.
The demo allows you to experience the game's prologue, which was already available as a permanent demo before this event. it won't give you a clear picture of what the story is about, but it touches on anxiety and familial issues, while also acquainting you with its supernatural side.
While you will spend time in the real world picking stuff up and using them at the right time, you also have a magic red book that lets you dive into other people's minds. The demo only offers one proper puzzle that takes place within this realm but has two cases of mind-diving, or "deep-diving" to use the main characters' parlance. It's just a small taste, but it already feels like an integral feature that could really result in a strong story, partially because of the anxiety theme.
There's also a falling comet, but the main Shinkai comparison comes from the trailer (which plays at the end of the demo) and its sekai-kei vibes. Like the prologue, it gives you an idea of what the game has to offer while remaining delightfully vague, but there's definitely a high school boy-meets-girl with powers thing going on.
The Steam page describes A Space for the Unbound as "A slice-of-life adventure game with beautiful pixel art set in the late 90s rural Indonesia that tells a story about overcoming anxiety, depression, and the relationship between a boy and a girl with supernatural powers". I look forward to playing the full game, but I also can't help wishing for an anime adaptation after playing the demo.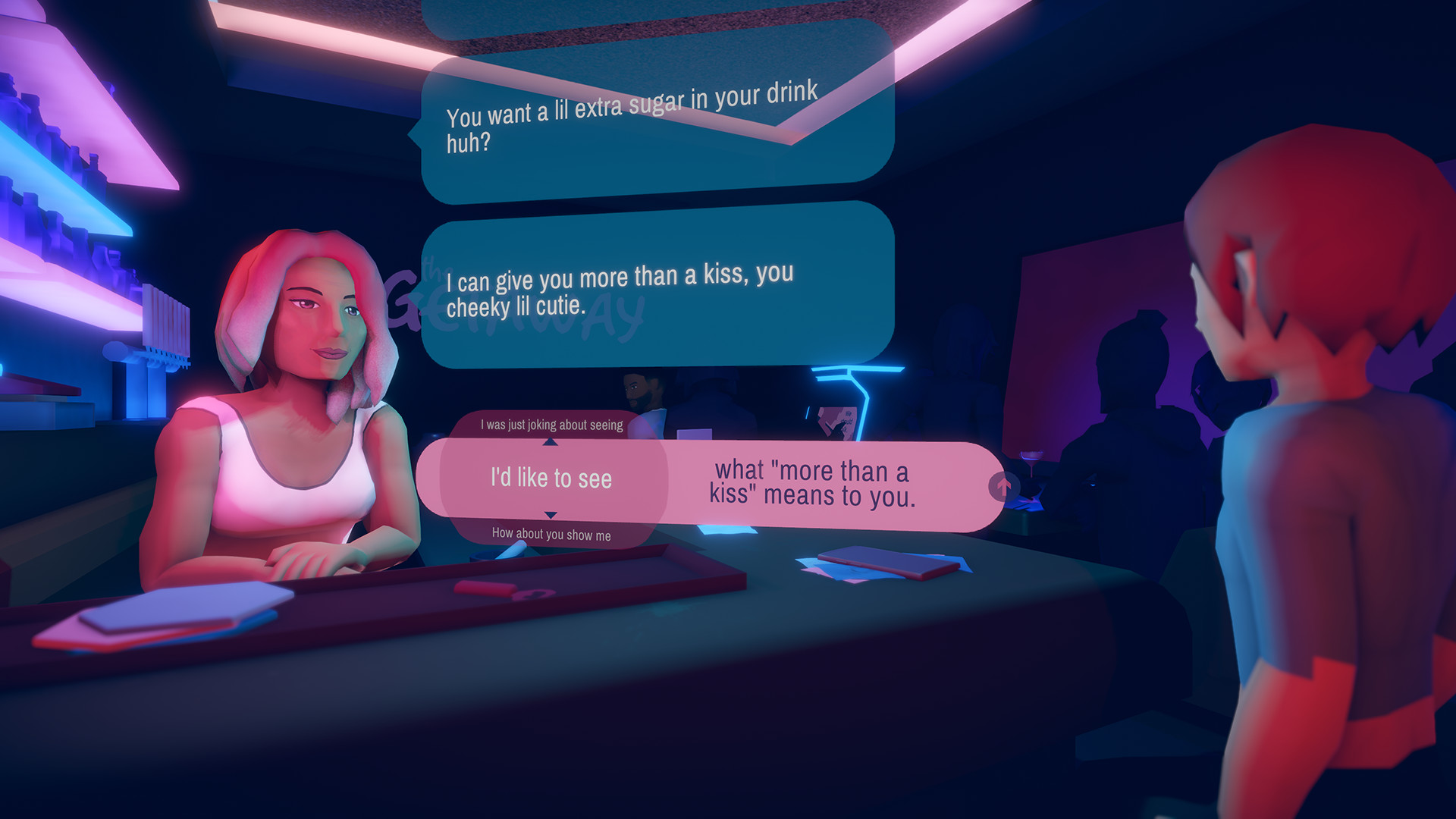 We Should Talk is less "impressive" than the previous first four titles, but its main feature was something that easily hooked me. It's a game centred around conversations, but the twist is that you don't just pick a sentence; you construct one.
Sentences are divided into two or three parts, and each of these parts has a few options for you to choose from. For example, when the bartender you meet in the beginning comments on your drink choice, you can pick combinations like:
a) Ha! Don't hate the simple stuff.
b) Ha! Respect the classics.
c) I think it's good! Don't hate the ass drinks.
For a more interesting example, you can text to your in-game girlfriend that you want to make her a sandwich, make her feel really good, or, er, make her squeal like a pig. When she talks about her strong attachment to you, you can say that you find her to be important too, ask if she's really that committed to you, or tell her that she's coming on too strong.
In the full game, the dialogue options will lead to nine possible endings. They're less impactful in the demo, but I still appreciate the changes they do bring. Some are tonal, like how you can make your character sound disinterested in her girlfriend, or how you can flirt with the bartender or just order normally.
Others involve character information and completely new lines of dialogue. During my first playthrough, I flirted with the bartender and engaged in some kinky talk with the girlfriend. The second time, my choices led to the bartender speaking briefly about her family issues, and the kinky talk was skipped entirely.
The character models aren't stunning, but the dialogue customization and hints that the main character's relationship isn't going smoothly have got me hooked. I'm looking forward to We Should Talk's full conversation.
Special Mentions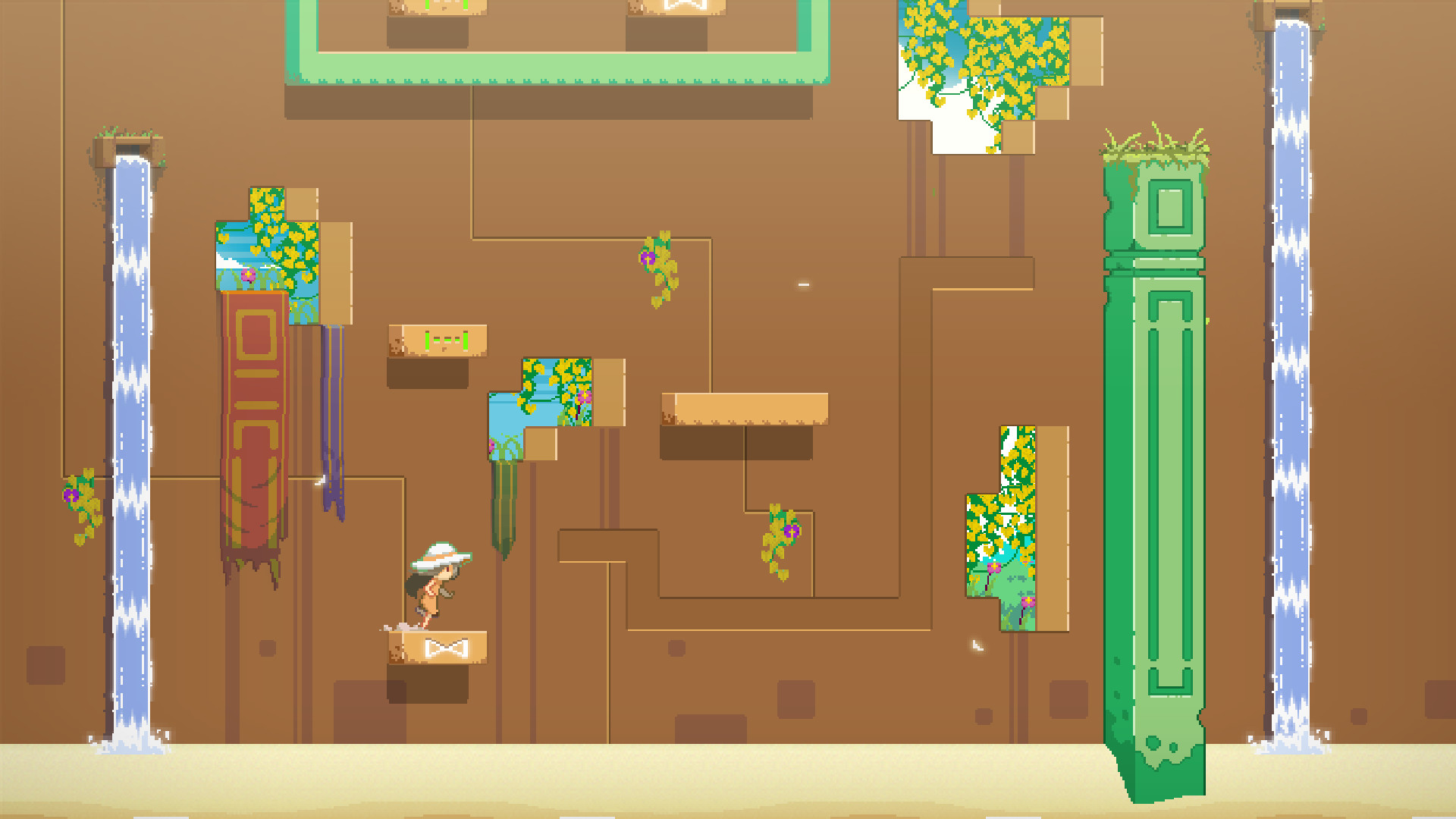 Evan's Remains is an adventure game about a girl, Dysis, who goes to an uninhabited island to find a boy called Evan. I'd prefer to experience its visual novel-like mystery plot as a standalone experience, but I dig the concept behind its platforming puzzles (which can be skipped if they're too hard or if you want to focus on the story". It's hard to explain in brief, but to quote the game's Steam page:
"Every time the player solves from two to three puzzles, the story goes forward and new mechanics are introduced. The challenge of the puzzles lies in the player's ability to figure out what do rather than solve challenges based on skill. As the difficulty curve increases, the puzzles become more complex by combining two or more previously introduced mechanics."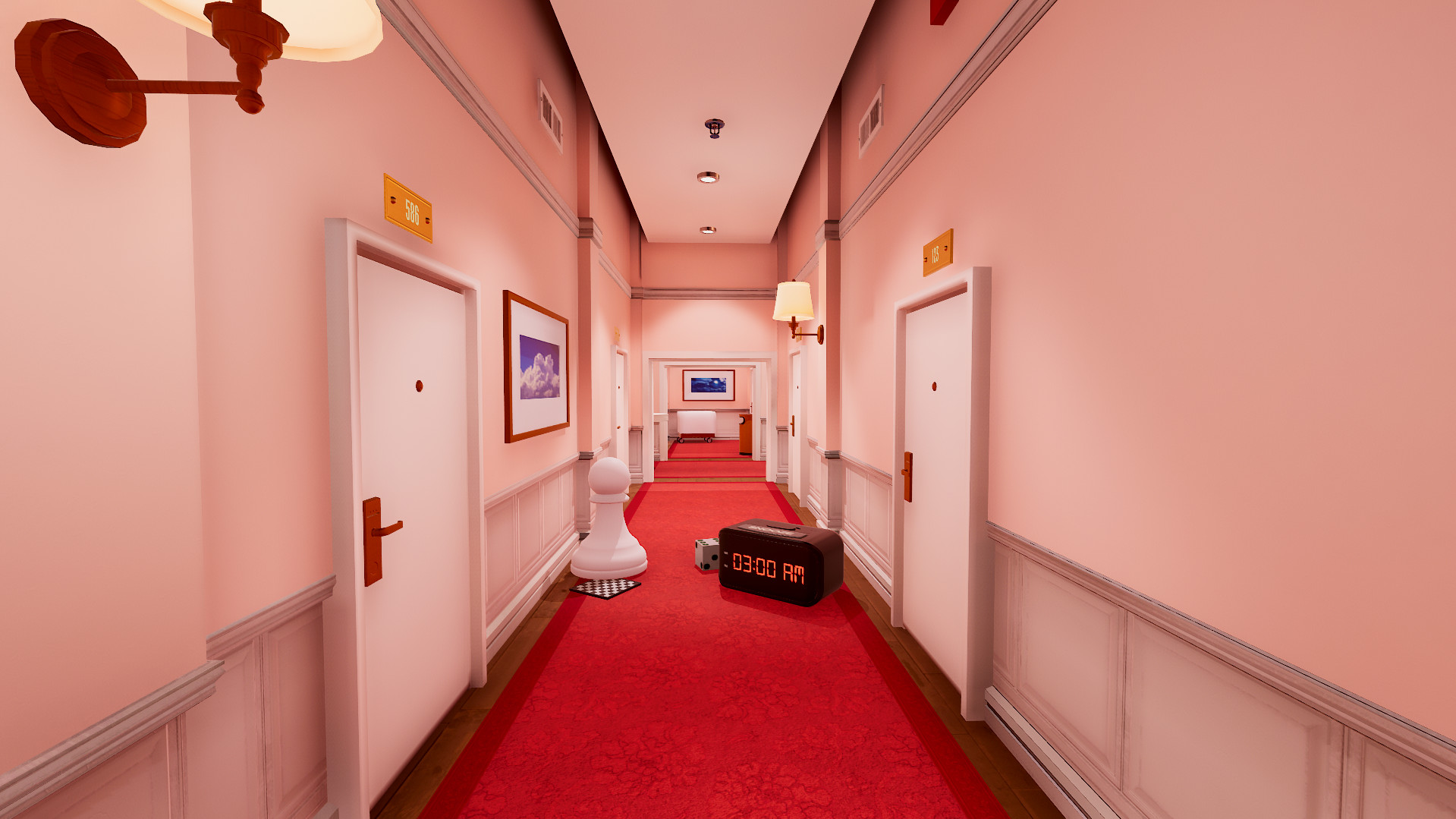 The other is Superliminal, a first-person puzzle game that's "based on forced perspective and optical illusions," according to the Steam page. "Puzzles in this game give you a sense of the unexpected. Players need to change their perspective and think outside the box to wake up from the dream."
I didn't fully grasp Superliminal's gameplay, but the strong sense of surreality it delivers makes the demo something you check out.
As a reminder, the Steam Game Festival ends on 23 March 2020 at 10am PDT, or 24 March 2020 at 1am GMT+8. Go check it out!