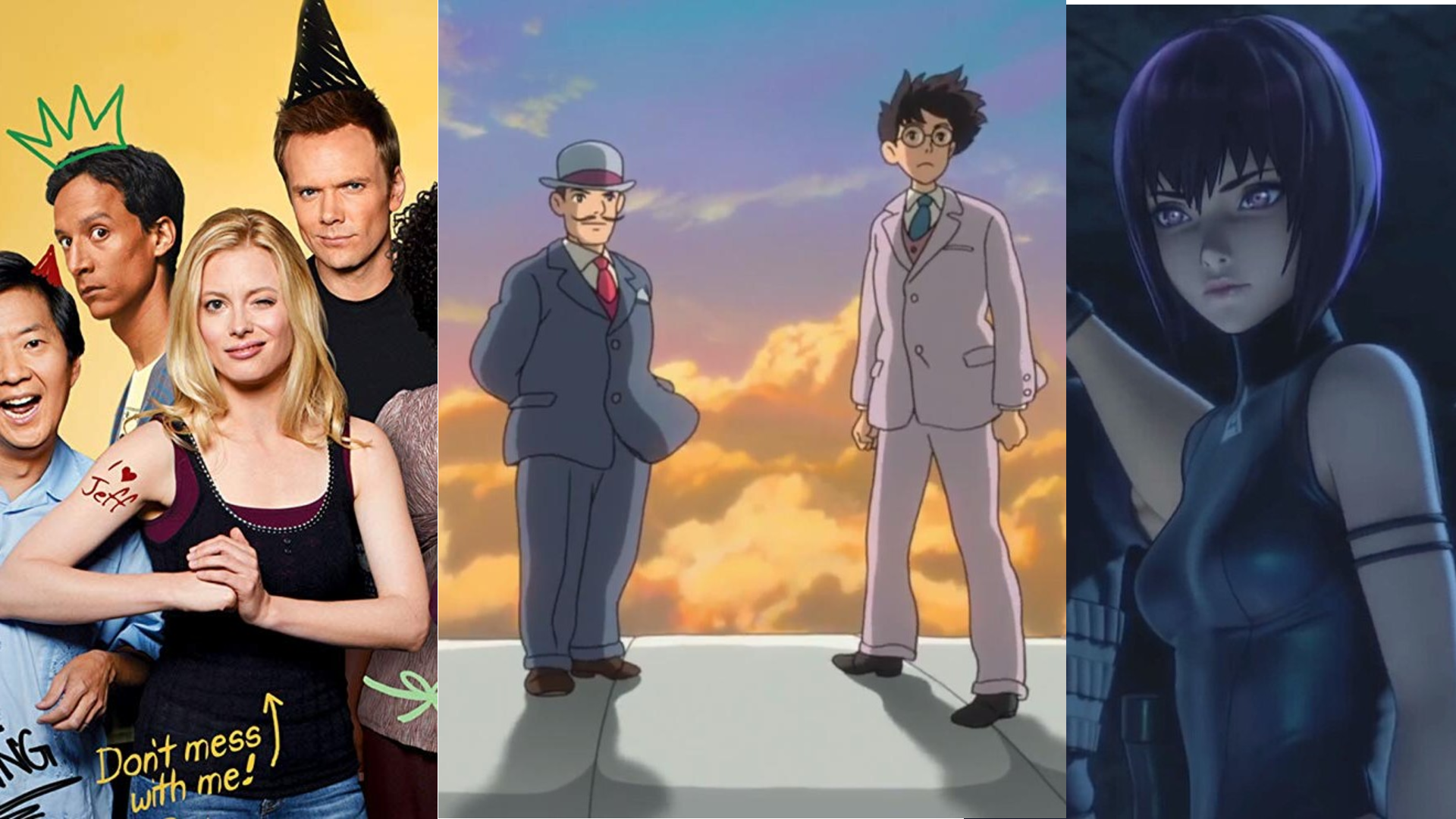 by in
Since everyone is staying home because of the Covid-19 Coronavirus pandemic, I'm sure you won't want to waste time sifting through Netflix's extensive catalogue of shows and movies just to decide on what to watch. The streaming giant updates its site every day, week, and month with new content, so I'm here to save your precious time.
Here are my personal recommendations and highlights for Netflix Malaysia's April 2020 lineup and how to fill up your free time with worthwhile content at home:
Community (1 April 2020)
Friends was arguably the most popular and definitive 90s sitcom, but what about the 2000s? Some would say it's How I Met Your Mother or The Big Bang Theory while others would say The Office or Parks And Recreations. However, many others (including me) will say that it's Community, which ran from 2009 to 2015 for six excellent seasons.
Why made Community so great? It's about a diverse ensemble cast of characters in a community college setting, but that's not what makes it unique. The single best thing about Community was the concept episodes, where the series would divert from its basic sitcom trope setting for special episodes that focused on brilliant gimmicks and premises.
These include iconic paintball episodes, meta episodes, special Halloween and Christmas episodes, the darkest timeline concept, a satirical take on documentaries and a whole lot more. You'll probably recognise the darkest timeline thing from this popular GIF.
The Wind Rises (1 April 2020)
Another bunch of great Studio Ghibli animated movies are coming to Netflix in April 2020, but the one that I personally recommend the most is 2013's The Wind Rises (it's my second favourite Ghibli film after Princess Mononoke).
Unlike other of the studio's more beloved fare which tend to be more fantastical with fantasy elements, The Wind Rises is more modern and grounded.
The Wind Rises is a fictionalized and romanticized biopic of Jiro Horikoshi (1903–1982), designer of the Mitsubishi A5M fighter aircraft and its successor, the Mitsubishi A6M Zero, used by the Empire of Japan during World War 2.
It's actually an inspiring and heartbreaking story as well, with romance and tragedy (though not as emotionally-devastating as Grave Of The Fireflies, so don't worry). The Wind Rises was also Hayao Miyazaki's final film until he announced in 2017 that he'll be returning with a new movie titled How Do You Live?.
The Main Event (10 April 2020)
If you're a wrestling fan, this might be the movie for you, with cameo appearances from WWE stars like Kofi Kingston, Mike "The Miz" Mizanin, Sheamus, and Babatunde Aiyegbusi.
Directed by Jay Karas, The Main Event stars Seth Carr as 11-year-old Leo Thompson. When he discovers a magical wrestling mask that grants him super strength, he uses it to enter a WWE competition. With the support of his grandmother (Tichina Arnold), Leo will do whatever it takes to achieve his dream of becoming a WWE Superstar.
Sure, it all sounds like a typical wish fulfilment story, but at least it'll be entertaining. Which kid (or adults, I'm not judging) hasn't wanted to be a pro wrestler at least once in their lives? I know I did (when I was a kid, I mean).
Sergio (17 April 2020)
Sergio is a biographical drama film about the charismatic Sergio Vieira de Mello (Wagner Moura), who has spent the majority of his career as a top UN diplomat working in the world's most unstable regions while navigating deals with presidents, revolutionaries, and war criminals for the sake of protecting the lives of ordinary people.
However, just as he readies himself for a simpler life with the woman he loves (Ana de Armas), Sergio takes one last assignment in Baghdad, newly plunged into chaos following the US invasion.
The assignment is meant to be brief, until a bomb blast causes the walls of the UN headquarters to come literally crashing down upon him, setting into motion a gripping life-or-death struggle.
Sergio Vieira de Mello was a real person, and this movie is inspired by true events. The biggest draw of this movie is obviously the beautiful and talented Ana De Armas, who took the world by storm through her roles in Blade Runner 2049 and Knives Out (for which she received an Oscar nomination).
Ghost In The Shell: SAC_2045 (23 April 2020)
Ghost In The Shell is one of the most iconic sci-fi anime franchises in the world, even receiving its own bad Hollywood adaptation in 2017. The new Ghost In The Shell: SAC_2045 CGI anime is a new instalment, acting as a sequel to the Ghost in the Shell: Stand Alone Complex (SAC) series.
Director Kenji Kamiyamahe and the majority of the voice acting cast from SAC are returning for Ghost In The Shell: SAC_2045. In the year 2045, the Section 9 crew have been hired as a mercenary unit to face a new type of enemy called "Post-Human".
Extraction (24 April 2020)
Directed by Sam Hargrave, Extraction is an action thriller film starring Tyler Rake (Chris Hemsworth), a fearless black market mercenary with nothing left to lose when his skills are solicited to rescue the kidnapped son of an imprisoned international crime lord.
However, in the murky underworld of weapons dealers and drug traffickers, an already deadly mission approaches the impossible will forever alter the lives of Rake and the young boy. In case you needed any more convincing, this movie was produced by Avengers Endgame directors Joe and Anthony Russo.
---
Those are just several selected highlights from next month's offerings of new TV series and movies on Netflix. Now you can plan your Netflix binge-fest for April 2020.
---