Infinity Ward has released a new playlist update for Call Of Duty Warzone on 13 April 2020 across all platforms, with new modes and cosmetics. This comes just after Season 3 of the battle royale game recently kicked off last week on 8 April 2020.
The biggest new addition of the update brings a new Scopes and Scatter Guns mode, also known as Snipers and Shotguns. In this mode, players will be limited to just shotguns and snipers, instead of having access to the full arsenal of Call of Duty Modern Warfare's weaponry.
This will force players to rely on successfully blending long and close-range combat together in order to win. However, this new mode is exclusive only to Trios for now, and there's no word yet on if or whether it will be added to other modes in the future.
Meanwhile, the April 13 update also reintroduces Drop Zone in Call Of Duty Modern Warfare's multiplayer, where teams earn points by defending a given zone. The more players inside, the more points the teams will be able to accumulate.
Drop Zone originally launched for the first time in Call Of Duty Modern Warfare 3, and it's making a triumphant return now. Last but not least, there are new cosmetics, including two new bundles featuring emblems, operator skins, and more.
The Twin Dragons bundle features the following items:
Kingly Splendor – Assault Rifle
The Alchemist's Dream – Handgun
Soul Of The Mountain – Emblem
Spirit Of The Spring – Emblem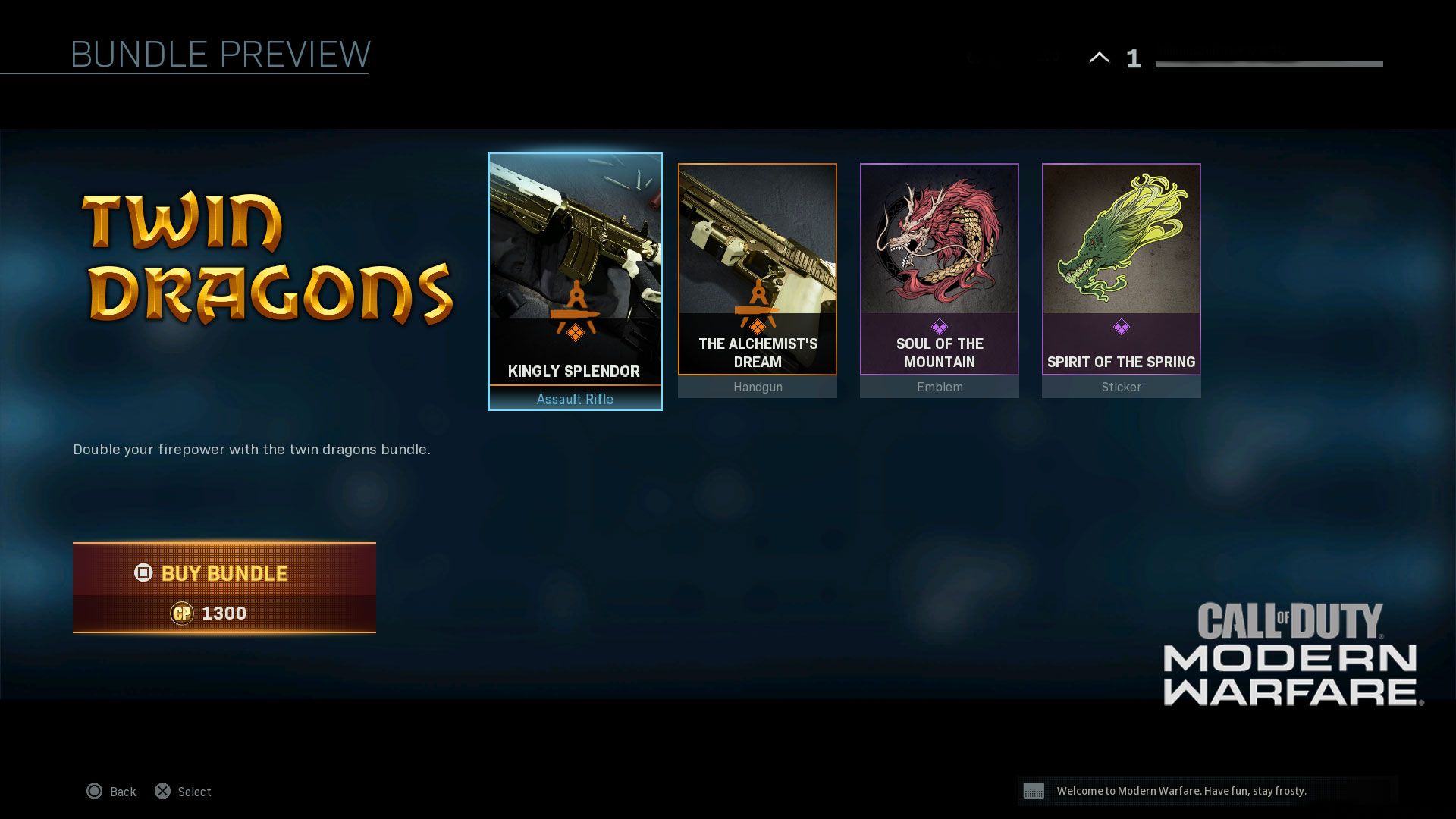 While the Cleanup Crew bundle includes the following:
Irradiated – OTTER skin
Meltdown – Sniper Rifle
Wire Tap – Handgun
Acid Rain – Watch
Ice Breaker – OTTER Finishing Move
Don't Go Nowhere – OTTER Quip
Drainage – Calling Card
Terminal Patrol – Emblem
1 Battle Pass Tier Skip
Starting from 17 April at 10am PDT (18 April at 1am GMT+8) until 20 April 2020 at 10am PDT (21 April 2020 at 1am GMT+8), players will also earn double the EXP across Warzone, Special Ops, and Modern Warfare's multiplayer modes.
---