Are you a huge 2D beat-em-up fan and have a lot of money to burn? Then this Limited Run Games Streets Of Rage 4 Limited Edition for Nintendo Switch and PS4 is for you!
This super-limited package has it all: a premium box packaging, a chicken stress ball, a reversible cover, a soundtrack CD, a metal Sega Megadrive cartridge, a 19×24 poster, an art book, and a statue featuring the game's protagonists Axel Stone and Blaze Fielding. Oh, and the game too.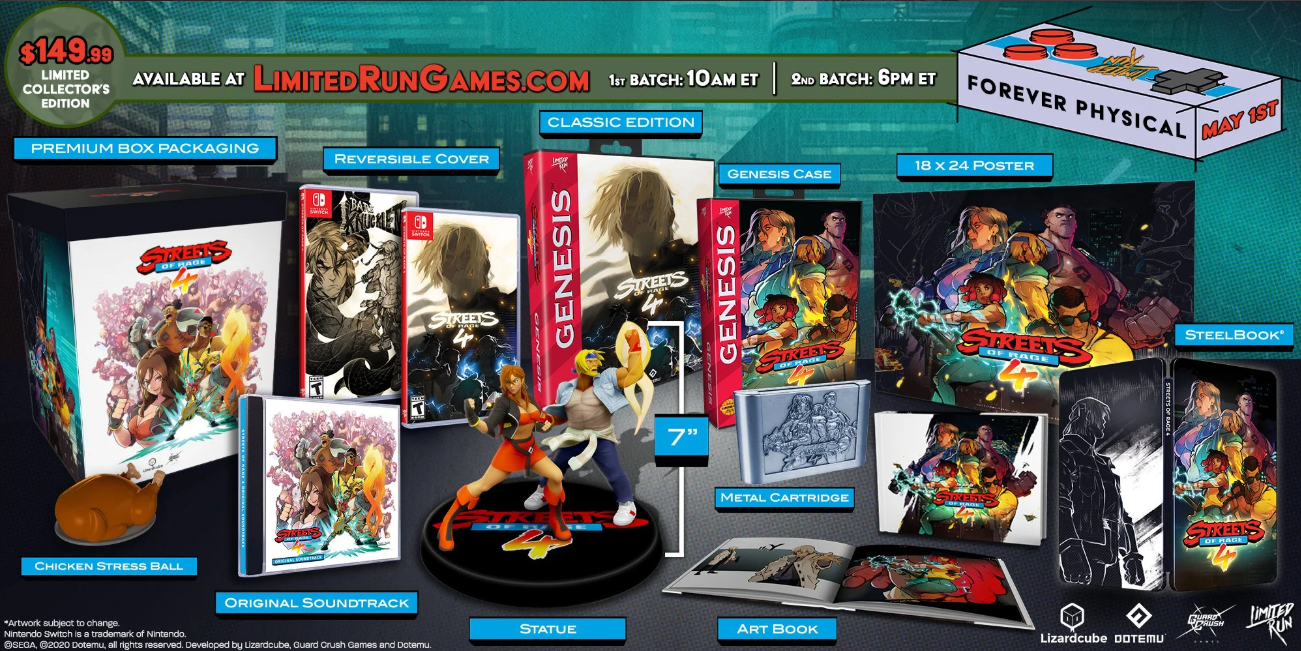 This edition will be available in limited supply; 1,500 units for Switch. You can order it on the site starting this Friday, 1st May at 10am and 6pm Eastern Time. Hope you have a lot of money: this bundle will set you back for US$149.99 (RM653).
If you ordered the previous collector's edition, you can cancel your order in favour of this SoR4 bundle, though you need to open a ticket on Limited Run's support page. In any case, you'll be the envy of old-school Sega fans everywhere if you secure this for your display desk.
Streets Of Rage 4 will be out later this week on 30th April.