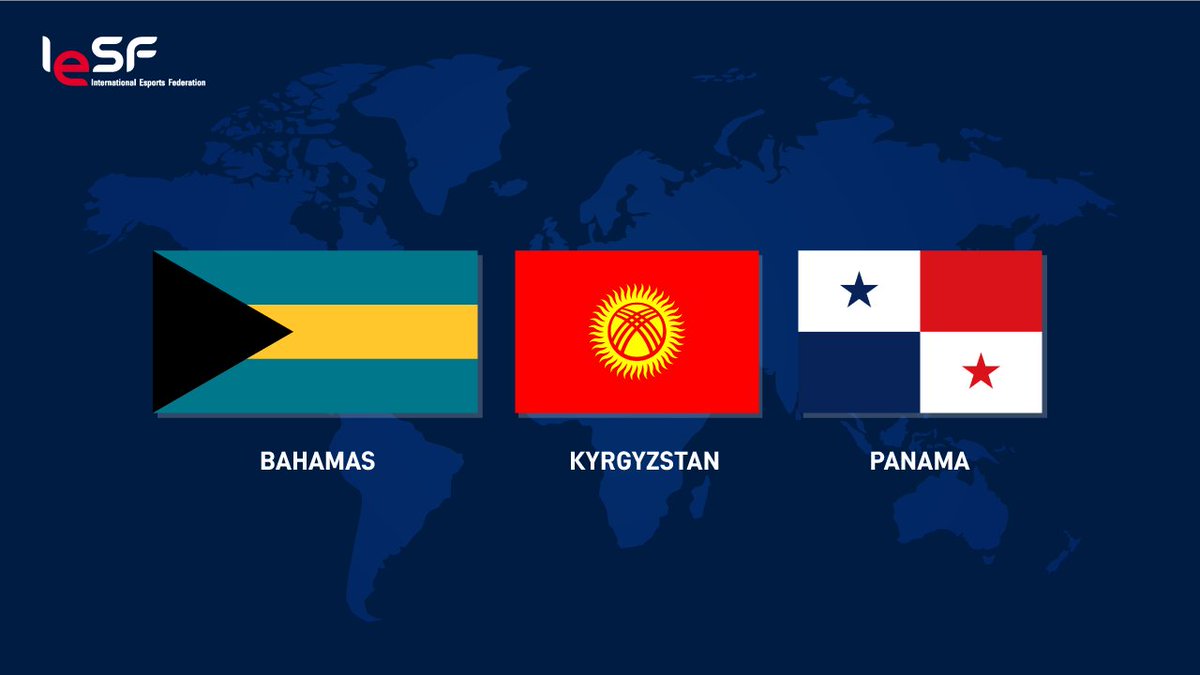 by in
Three more countries have officially joined the International Esports Federation (IESF), increasing the list of member nations from the previous 60 to 63.
The new nations to join the federation include the Bahamas via the Bahamas Esports Federation (BESF), Kyrgyzstan via the Public Association E-sport Federation, and Panama via the Nextlvls Esports Federation (Nextlvls).
The news was announced via the IESF's official website. The official statements from each new member nation read:
BESF, representing the Bahamas, stated:
"We at The Bahamas Esports Federation is proud to become a member of the International Esports Federation.

The development of Esports both locally and internationally is important to us, along with the means to do so.

This unified system where we can develop and synergize efforts among the countries is something we are happy to be a part of."
E-sport Federation, representing Kyrgyzstan, stated:
We are glad to be part of IESF and we applaud to the partnership signed with AESF.

We look forward to many international competitions and networking with our partners.

We can all achieve great things in esports as long as we are united.
Nextlvls, representing Panama, stated:
"We are honored to be members of IESF.

This opportunity is invaluable since we will be able to show our country and the world that our athletes are world-class.

We will support in everything we can to further improve the Esports industry hand in hand with IESF and all federations."
The IESF already boasts other countries in its list of members, including Malaysia, Japan, the US, and more. In other related news, the IESF recently announced that they were collaborating and working together with the Asian Electronic Sports Federation (AESF).
This bodes well for the future of esports worldwide, especially with more countries realizing the importance of the industry.
---