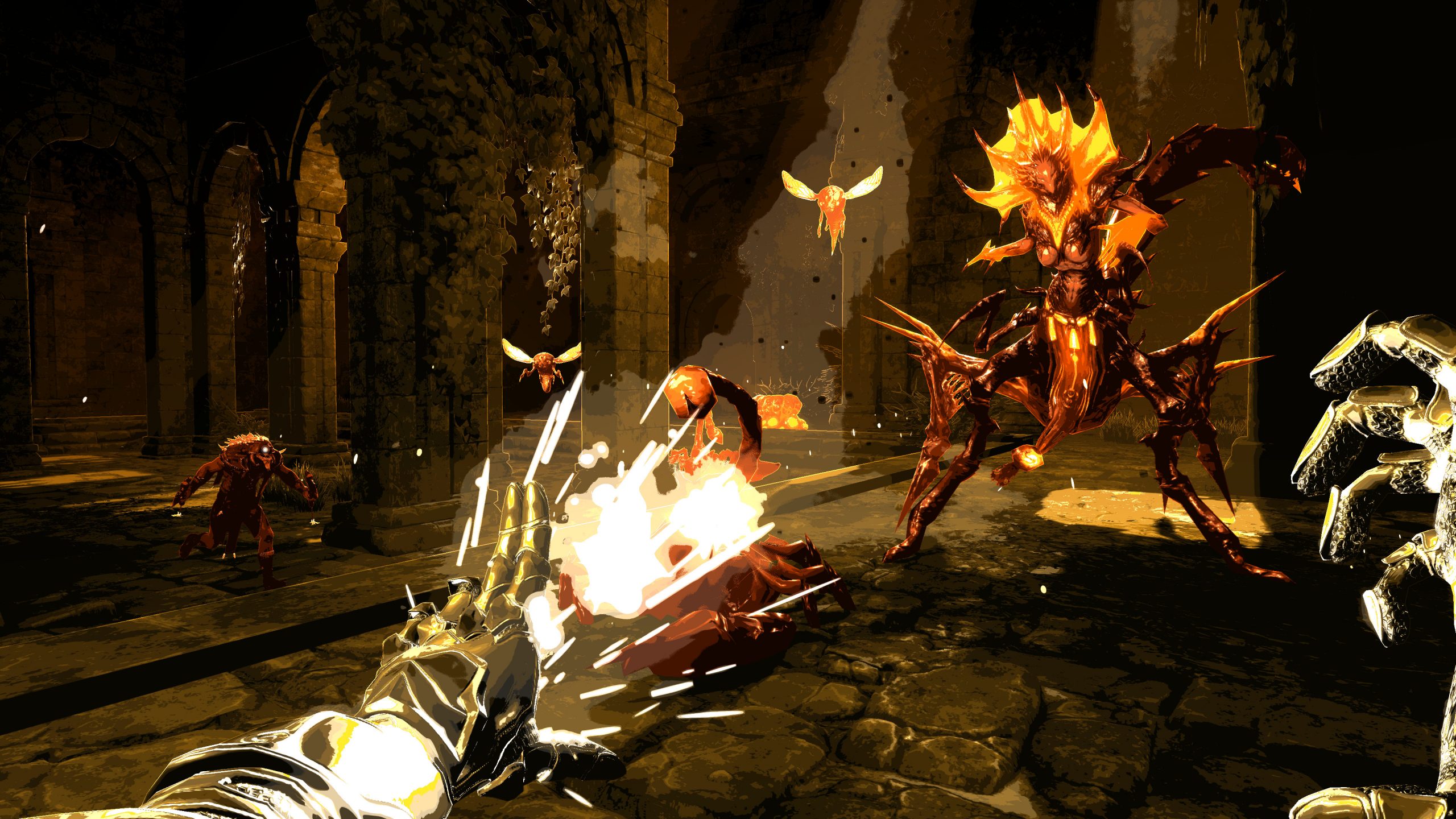 by in
What happens when you mix Doom Eternal with a rhythm game like Rhythm Heaven? You get a humble little shooter like BPM: Bullets Per Minute.
Brought o you by Awe Interactive, this shooter is a "rhythm-action FPS roguelik" where you move, jump, and shoot your way through randomly-generated dungeons to the beat of an epic rock soundtrack. You control one of the five different Valkyries, each with unique strengths and weaknesses, wielding a slew of weapons that have their own reloading and firing schtick to match in-sync with the music.
Your job is to blast through 7 levels and kill its respective bosses while you maintain your rhythm to the song. We're not sure what the consequences are if you miss a beat of the current song, but it'll be pretty bad.
Look out for this shooter come August. Check out more info on the game on its official website.