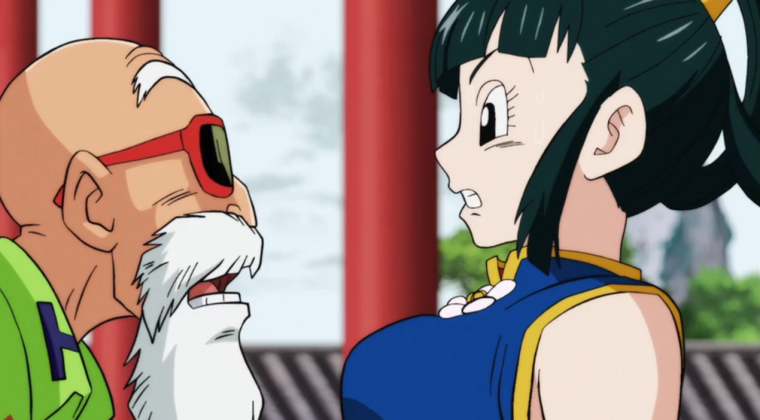 by in
Fighting game fans may be getting more new Dragon Ball FighterZ characters. The latest news in the rumour mill seems to hint that Goku's sensei and legendary anime pervert will be joining the cast as a playable fighter.
A screencap via Chinese message board Baidu shared a quick screenshot of this DBFZ victory screen with an all-new win quote from Android 18. It says "The old man is no slouch. Would be nice if he wasn't a perv…"
Dragon Ball and Dragon Ball Z fans may recognize the fact that Android 18 is referring to Master Roshi. You know, the old man who not only taught Goku, Krillin, and many others the Kamehameha, but also happens to be around at times like these…
…and somehow thought that his disguise in Dragon Ball's tournament arc was effective.
Still, to see him fight in DBFZ would be grand indeed. He was the original Tung Fu Rue anyway. We'll have to wait until Bandai Namco makes an official announcement before we start jumping to conclusions.