The gaming community was recently rocked by the news that CD Projekt Red's Cyberpunk 2077 has been delayed to 19 November 2020 (from its original release date of 17 September 2020). However, at least one Cyberpunk 2077-related tie-in product will be released as scheduled in September, and that's the Cyberpunk 2077 comic book spinoff series.
Published by Dark Horse Comics, the four-issue Cyberpunk 2077: Trauma Team comic book limited series will be helmed by a creative team consisting of acclaimed writer Cullen Bunn (best known for his Uncanny X-Men run) and artist Miguel Valderrama.
The synopsis reads:
Nadia, an assistant EMT for a privately-owned business known as Trauma Team International, is the sole survivor of a failed rescue mission turned shootout.

After she agrees to continue work for an upcoming extraction mission, Nadia and her new team find themselves in an even more dangerous and life-threatening situation.
The first issue of Cyberpunk 2077: Trauma Team is set to launch on 9 September 2020, on what would've been one week before the game was previously intended to release. Oh, well, a comic book spinoff is better than nothing. Let's just hope it doesn't spoil too much of the game.
Check out the cover of the first issue below: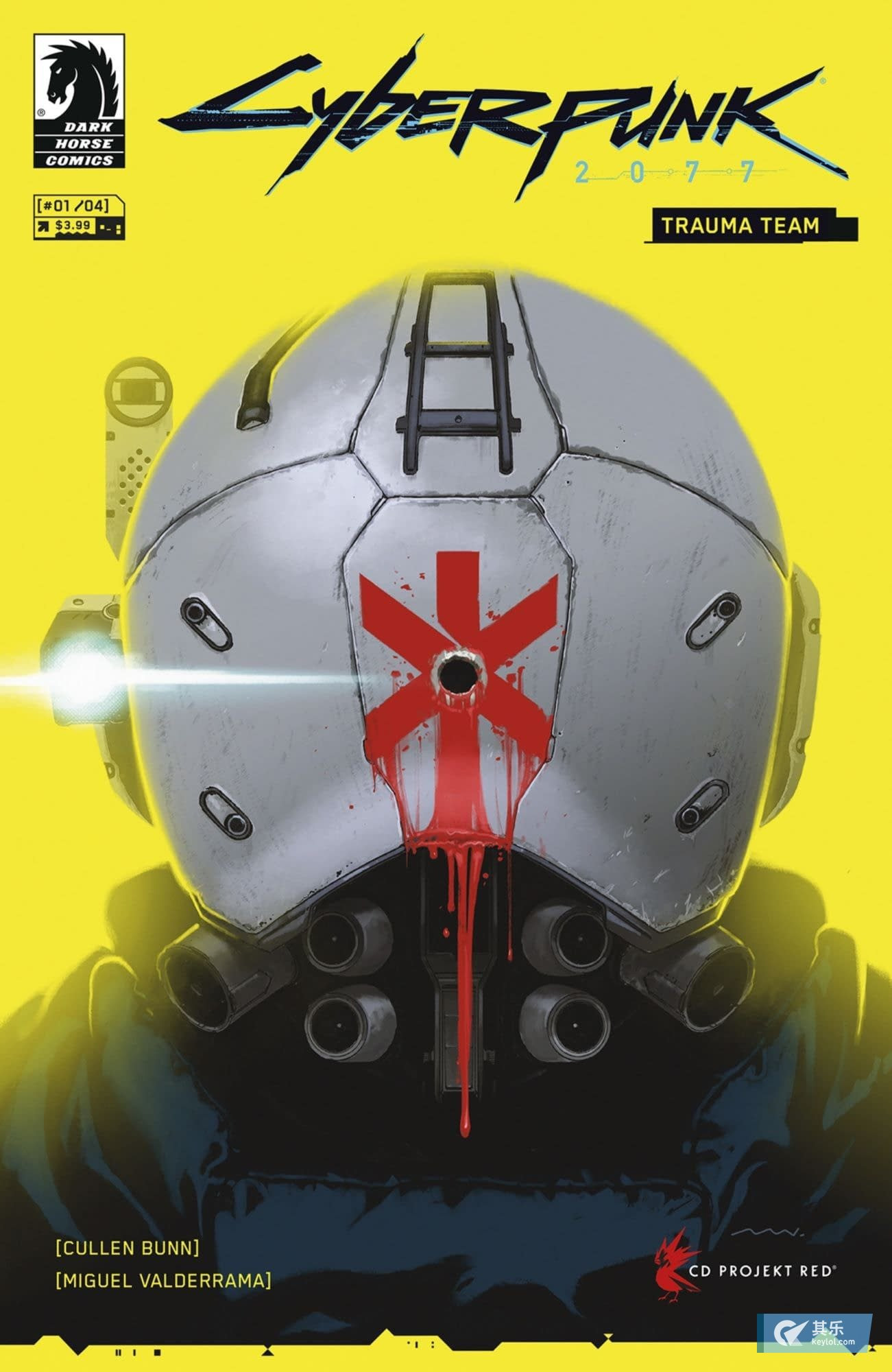 ---