By Alleef Ashaari|June 16, 2020|
Square Enix has finally confirmed the next instalment of the long-running Kingdom Hearts franchise, and it's… a rhythm game. You read that right, fans, Kingdom Hearts: Melody Of Memory is coming to the PS4, Xbox One, and Nintendo Switch sometime in 2020.
We don't have much details and information on the game yet, but according to the official website (translated via Gematsu), the description of the game reads:
Many characters from the Kingdom Hearts series appear as playable characters!

Depending on the stage, Disney characters will appear as guests and lend you their strength.

The game features a massive catalog of over 140 songs, including Kingdom Hearts series music, Disney music, and more.

Enjoy rhythm-based action through unforgettable music.
So far, the trailer for Kingdom Hearts: Melody of Memory does feature iconic ones like Dearly Beloved (which never fails to bring tears to my eyes), but the major reason why fans of the franchise will want to play the game is that it teases the continuation of the plot from the ending of Kingdom Hearts 3.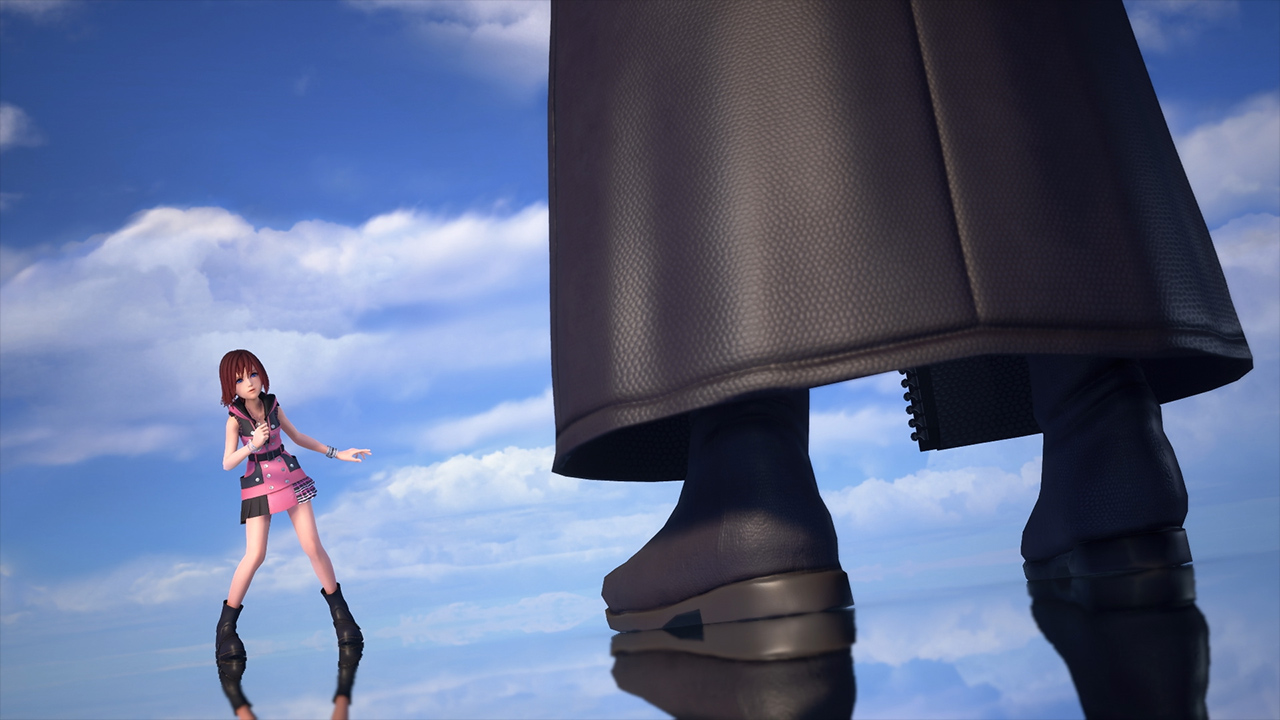 In the final moments of the trailer, we see Kairi encountering the Master Of Masters, who is said to be the next major antagonist of Kingdom Hearts. It looks like we might even finally learn his true identity (check out my in-depth analysis of the future of the franchise here), but if I know Tetsuya Nomura, it's better to keep my expectations in check.
In the meantime, check out the trailer below.
[youtube https://www.youtube.com/watch?v=L6_PF9DUP6E&w=560&h=315]
---