Riot Games' new multiplayer shooter Valorant has officially gone live, and that means players can look forward to the game's first-ever Battle Pass content. Just like Battle Passes from other games, Valorant's Battle Pass features 50 tiers of weapon skins, weapon buddies (charms), banners, sprays, and Radianite Points (in-game currency).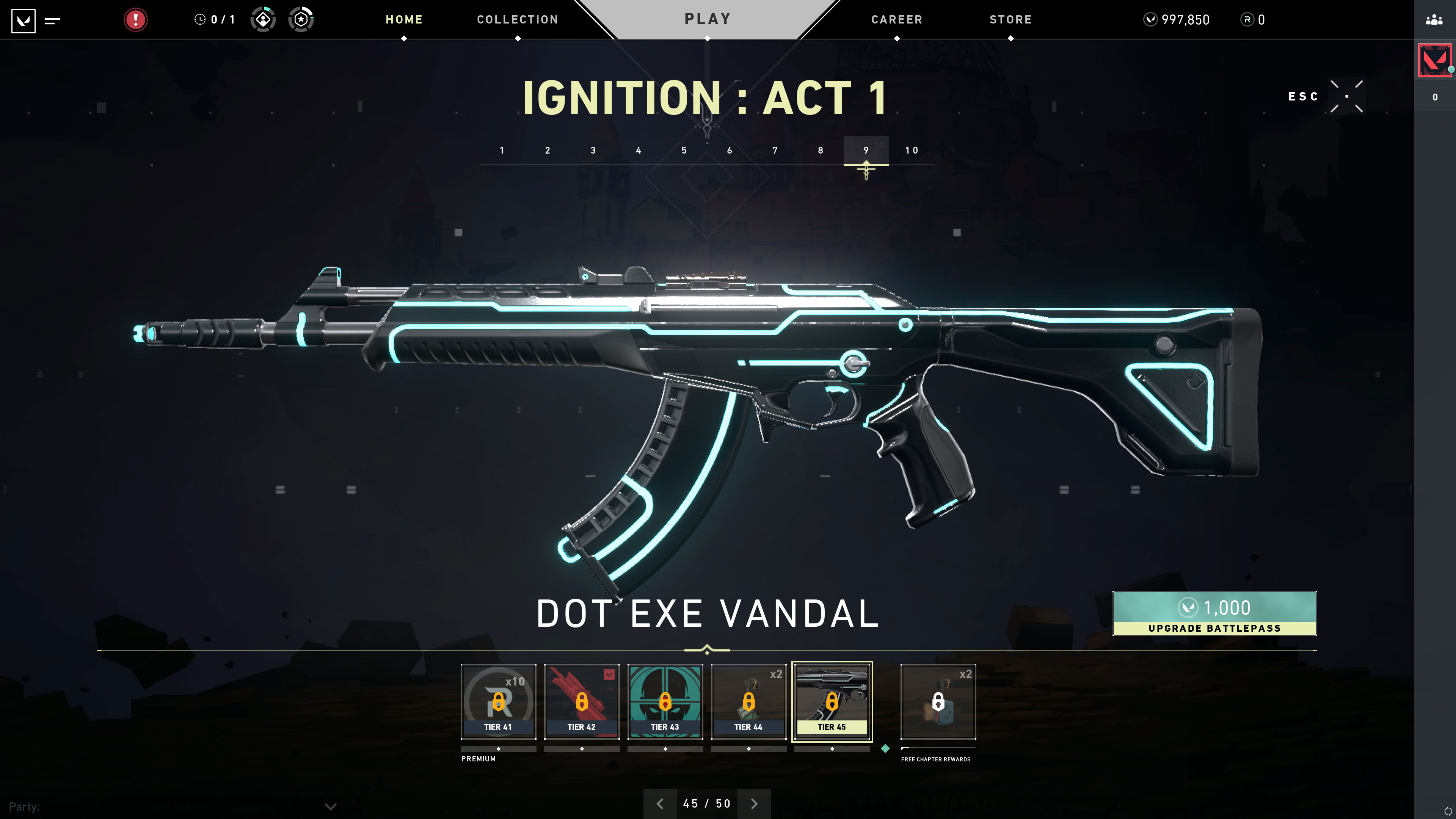 It's worth pointing out that all of these are cosmetics, and do not affect gameplay in any way (besides bragging rights and looking awesome). Players can earn these items by gaining XP from playing the game and completing quests to level up in order to progress through the whopping 50 tiers and 10 Chapters available in the Valorant Battle Pass.
The first Battle Pass is tied to the Valorant's current content episode; Ignition. The developer will continue to update Valorant with new episodes every few months with new seasonal updates.
The first Valorant Battle Pass is available to purchase for 1000 Valorant points (US$10 or roughly RM42+). It consists of over 12 gun skins and one knife skin, which is the last item to unlock, along with 130 Radianite Points that players can earn to upgrade certain weapon skins in the game, though keep in mind that these are spread over those aforementioned 50 tiers.
Even if you don't buy the Battle Pass, players can still unlock rewards every five levels. They just won't get as many cosmetics as the paid Battle Pass.
For more information, head on over to the official website here. In the meantime, check out our initial preview and first impressions of Valorant here.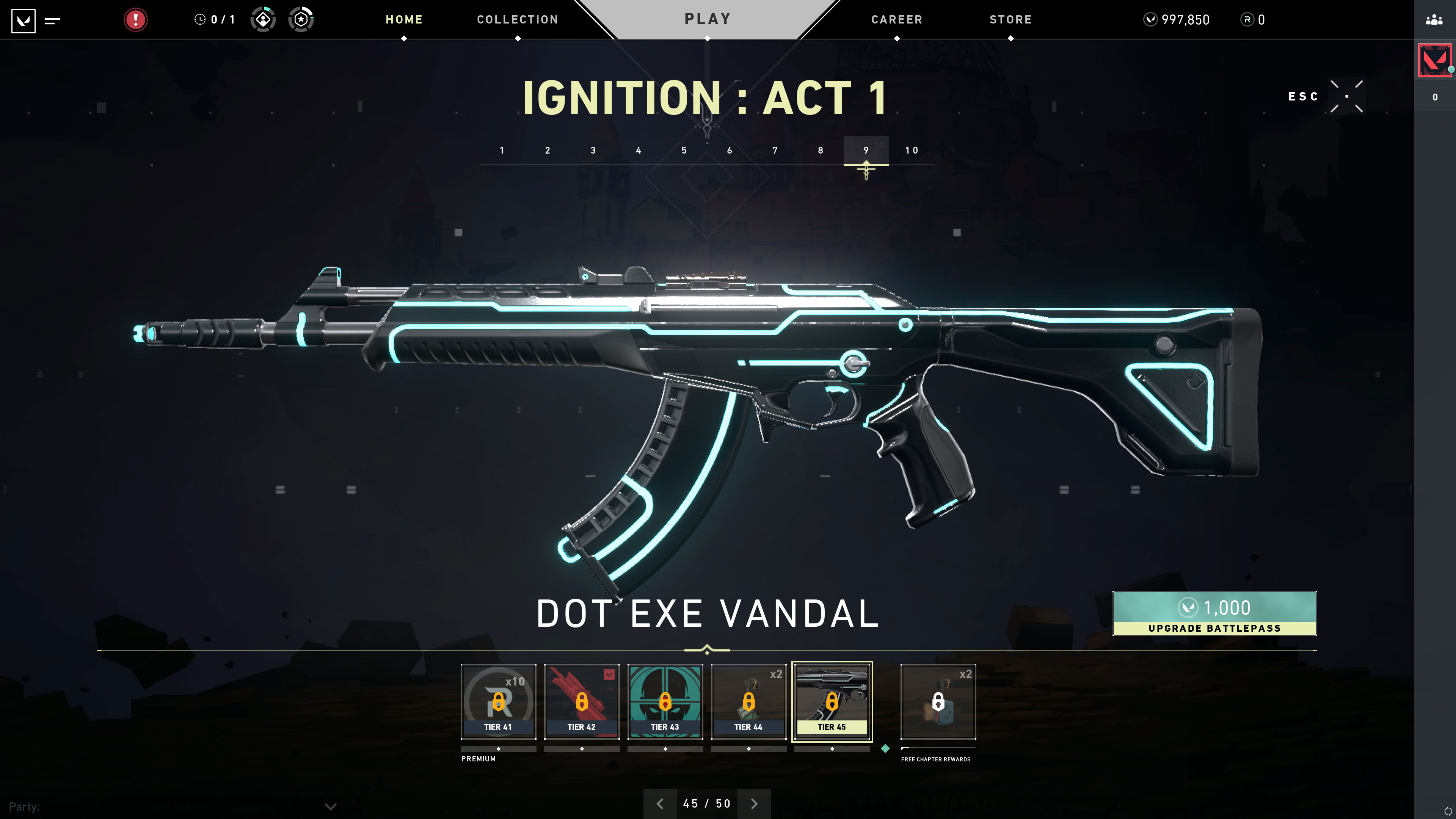 ---