By Alleef Ashaari|July 27, 2020|
We already know that a new Call Of Duty is coming this year and that it might be either Black Ops 5 or based in the Vietnam War. However, a Doritos ad of all things may have finally revealed the official title for the upcoming Call Of Duty entry, and we're going to a brand new era with Call Of Duty Black Ops Cold War.

The promotional packaging for the bag of Doritos also reveals the official logo for Call Of Duty Black Ops Cold War and may point to a potential October release date for the game, especially considering that the special campaign on the bag of Doritos will begin on 5 October 2020.
Check it out below (courtesy of Modern Warzone):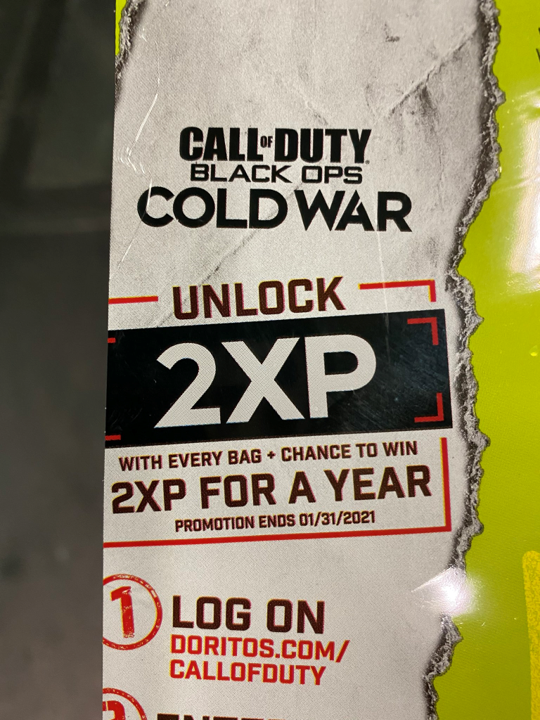 However, take all of this with a grain of salt for now, as Activision has yet to announce or confirm anything about Call Of Duty Black Ops Cold War. In the meantime, stay tuned on Kakuchopurei for the latest news.
---