Gearbox Software and Gearbox Publishing just wrapped up its livestream on the digital event PAX At Home 2020, and it's quite a tease if you're a Borderlands 3 fan.
After a table read featuring the VOs for Patricia Tannis, Ellie, Krieg, Maurice, and Sir Hammerlock, as well as a bunch of Gearbox Publishing games, the company reveals its Borderlands 3 plans for 2020.
Borderlands 3 Vault Hunters Purple Skill Tree
Each Vault Hunter will get a new purple tree in an upcoming DLC, as well as new game modes. FL4K gets a Hyperion Ion Loader bot as a pet via the Trapper skill tree; it comes in different flavours as you unlock more skills. It also gives FL4K crowd control via the Gravity Snare action skill; it knocks up and temporarily stuns nearby enemies. The capstone ability for this tree doubles FL4K's shield and emphasizes their overall survivability.
Here are the revealed skills for FL4K's new purple skill tree so far:
Success Imminent (5 points) – Whenever FL4K's or their Pets shield breaks or is filled, they and their pet create a Radiation Nova. This skill has a short cooldown. Nova damage increases and cooldown decreases with each point.
Better Toys (3 points) – FL4K and their pet gain increased Shield Recharge Delay (+6% per point) and Shield Recharge Rate (-8% per point).
Lethal Force Authorized (1 point) – Whenever FL4K's Loader Bot Pet would go into Fight For Your Life, it turns into an EXP Loader instead and seeks out a nearby enemy before self-destructing, dealing damage to all nearby enemies. FL4K's Pet's respawn time is reduced. Initial rank – Pet respawn time: -50%, EXP Loader Damage: 1769.
Take This! (1 point) – FL4K's Pet gains a copy of FL4K's shield.
Wooly Armor (1 point) – While FL4K's shields are full, their Pet gains Damage Reduction. +75% percent.
Fuzzy Math (5 points) – Whenever FL4K or their Pet scores a critical hit, a portion of FL4K's and their Pet's shields are restored (6% of Max Shield at start).
Keep Them Safe (5 points) – Whenever FL4K issues an Attack Command, if FL4K's or their Pet's shield is less than half full, a portion of FL4K's and their Pet's are restored. This skill has a short cooldown. Initial rank – Shield Restore: 10% of Max Shields, Cooldown: 12 seconds.
Capacitance (1 point) – Whenever FL4K activates their Action Skill, they gain greatly-increased Shield Capacity for a short time and immediately begin recharging their shields. This skill has a short cooldown. Initial rank – Shield Capacity: +100%, Duration: 16 seconds, Cooldown: 16 seconds.
There will be more reveals later down the line, but based on a previous leak, we have a good idea what the next skills are. Moze summons a mini-version of the Iron Bear, Zane has a Shoulder Cannon, and Amara summons a "Phaseball" thingy that explodes and does a bunch of debuffs on enemies when you punch it. Keep in mind that this update and the subsequent DLCs will be separate from the current Season Pass. More info will come soon.
Borderlands 3 Will Be Out For Xbox Series X & PS5
The best part about this announcement? If you own the Xbox One or PS4 version of the game, you'll get the Xbox Series X and PS5 version for free respectively.
Borderlands Swag
WETA and Gearbox are teaming up to bring you a figurine of Lilith and Mr Torgue. Hell yeah to the latter. They cost US$29.99 each.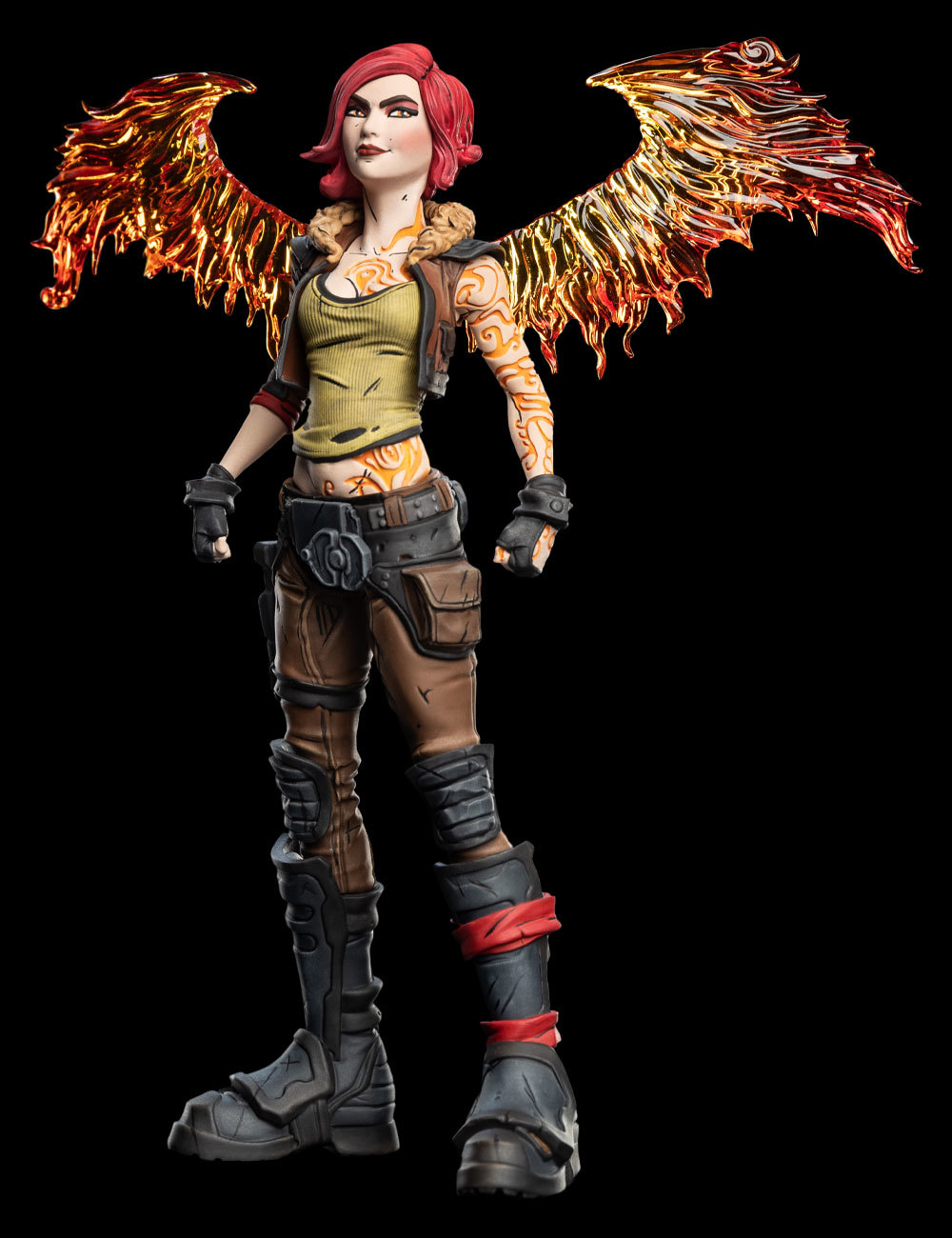 And now, the games.
Tribes of Midgard
An action RPG with a lovely bright art style and is set during the Norse apocalypse where you have to defend Yggdrasil & fight Midgard beasties. Not only do you need to kill enemies at night, but set up and fortify your village near Yggdrasil.
Every couple of days, a giant will spawn and march towards your village to take it down; otherwise it's game over. You can either play solo or with friends like any action-RPG. Coming 2021 for PS5 and PC (Steam).
Godfall
Here's the pricing for Godfall. You can either pay US$60 for the regular version or pay US$90 for the Ascended Edition which adds in the first expansion and "digital cosmetic contents". Anyone who preorders the game will get Zero's sword from the Borderlands series.
Out Holiday 2020. Check out the full showcase below.
Related