By Alleef Ashaari|September 14, 2020|
Earlier tonight, EA Motive has unveiled one of the brand new ace pilots that players will be flying alongside in the upcoming Star Wars Squadron with a new seven-minute CG animated short that was developed with the help of Lucasfilm and visual effects company Industrial Light & Magic.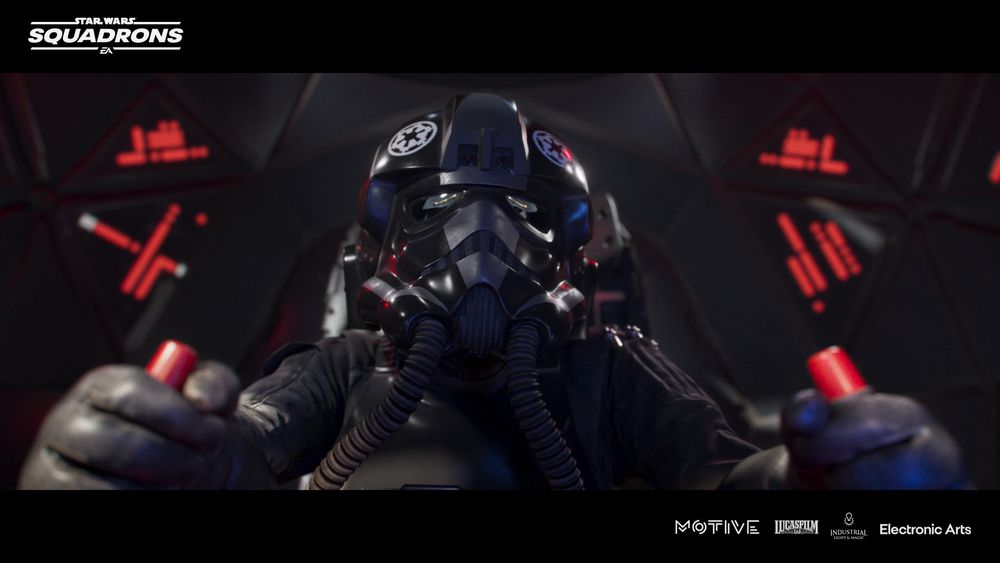 The CG short takes place over Var-Shaa, where the Imperial Star Destroyer Overseer is trying to flee a losing battle against the New Republic fleet. A Shield Gate, identical to the design shown in 2016's Rogue One: A Star Wars Story, can be seen breaking up and falling from orbit, which is what makes the dogfight in the planet's atmosphere later possible (since it was responsible for the planet's deflector shield).
The animated short also features one member of Titan Squadron; Squadron Leader Varko Grey, who finds himself as the last TIE pilot on the battlefield above Var-Shaa. He is then hunted and pursued relentlessly by a renegade New Republic X-wing in the atmosphere of Var-Shaa.
Titled "Hunted", the standalone CG short is set before the events of Star Wars Squadrons. If you pre-order the game, players will receive the Var-Shaa skin of the ships seen in the CG short, and more (check them out here).
Recently, the developer also announced that the game has gone gold. Star Wars: Squadrons will launch for the PS4, Xbox One, and PC (Steam, Origin, and Epic Games Store) on 2 October 2020.
Related