Guess Which Football Superstar Is Making £40 Million From FIFA 21 & Pissing Off A Number Of Folks?
The latest FIFA 21 game may not be everyone's cup of tea, but it is a windfall for many football players who got in on the FIFA license. One of them is David Beckham.
According to the Daily Mirror, the football icon who played for Manchester United, Real Madrid, and more, is paid £40 million over three years to appear as a gaming "icon" in FIFA 21 and future games. Sources confirm that EA Sports, the folks behind the FIFA games, offered him £30 million over 3 years, but he somehow got a better deal.
"It is a big addition to the Beckham brand and the easiest money he's ever made."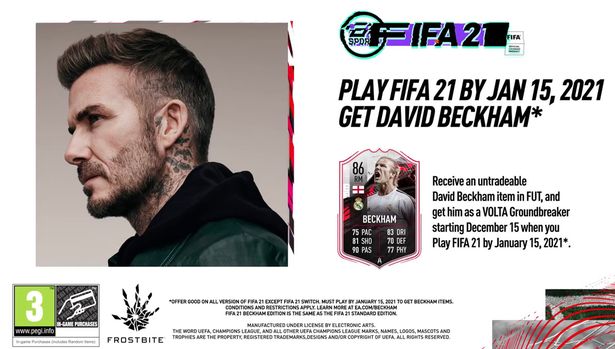 A lot of EA Sports folks aren't too pleased about this, but the one football player who is making a ruckus about this is AC Milan star football player Zlatan Ibrahimovic.
Furthermore, former FIFA cover star and Tottenham Hotspur player Gareth Bale is also pretty livid about these turn of events. Guess we're going to see some fireworks later concerning players not being properly credited and paid for their licensed appearances in multi-million dollars worth football games.
Honestly, this current issue is a tad complicated. Generally, it's an ongoing battle for separate image rights & licensing between some football agents and football body FIFPro who is supposed to represent the interests of footballers. The thing is Beckham hasn't been playing football since his retirement in 2013, and EA Sports is the official video game partner of AC Milan and Tottenham. All we can say is that Gareth and Zlatan will need to high-level lawyer up to get their dues, if they're even any in the first place.