There are tons of ways to play Cyberpunk 2077 when it comes to combat. You can be great at melee and shotguns by speccing points in Body, or you can go pure stealth and rely on "Cold Blood" stacks via the Cool skill trait.
Like most open-world CRPGs, there will always be an exploit or two that will net you free high-level gear which lets you plow through the opposition with ease. We're here to tell you these few methods.
#1: Free Legendary Mantis Blades Cyberware
If you like wielding hand blades ala Adam Jensen in Deus Ex: Human Revolution, this one's for you.
Early in the game, you will gain access to phonecalls and tip-offs from a cop named Regina Jones; you essentially have to take down high-level targets for cash. One of these will let you gain access to a pair of Legendary Mantis Blades Cyberware, and you don't have to take down the target.
To find the cache, head over to Arasaka Tower and go north-west (via Moxsy). If you have the quest "Cyberpsycho Sighting: Phantom of Night City", all the better. Just head to the location highlighted by the questline.
Your landmark will be a big yellow "09" building. The entryway to the alley where the Cyberpsycho is located is just in front of the big yellow building.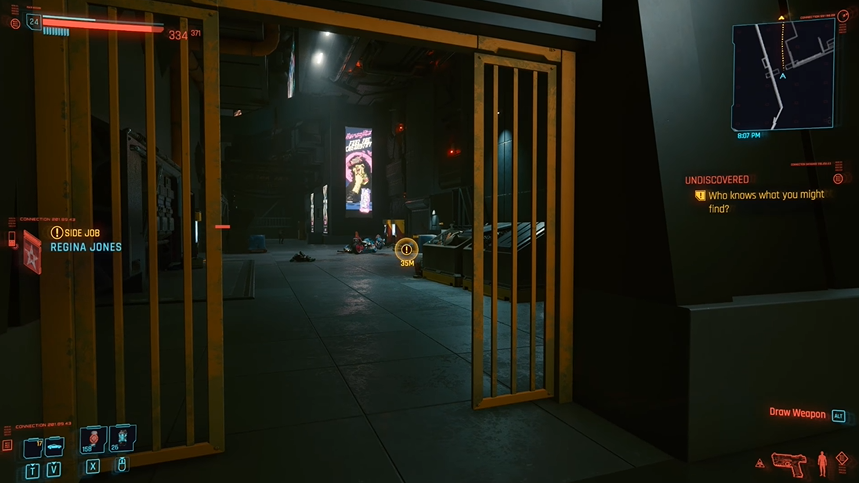 Once you're in the passageway (above), quick-save at this point. You will need to head into the area, grab the loot, and get out. The Cyberpsycho here can one-hit kill you if you're low level, but you can grab the weapon at any time once you're able to explore the city early.
You will need a ripperdoc to install these Cyberware parts into your body. Any one of them will help shove in the mantis blades into your system. Once you're done, let 'er rip.
You will also need to put some points in your Reflex trait to make the most out of your Mantis Blades. You will need perks in the Blade skill section such as Crimson Dance, Bloodlust, and Deathbolt so that you can gain health from Blade-based attacks and kills via the bleeding effect from your melee.
#2. Tranquilizer + Projectile Launch System
If you want a one-shot "one-kill" setup, this setup can sort you out. You need to install the following:
Tranquilizer Rounds Cyberware mod. You can get these at the ripperdoc located at Heywood near the Pumping Station fast travel waypoint. The ripperdoc's shop is located at the west near the coastline. It's only $540; pretty cheap for a mod, right?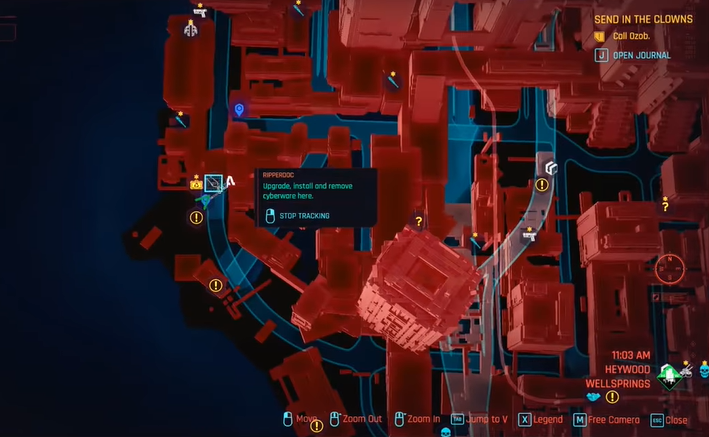 Projectile Launcher Launch System. You can get a blue rarity version at Viktor's ripperdoc store for $25,000. That's an easy sum to get if you're doing Regina Jones' criminal missions and a good chunk of the game's story quests.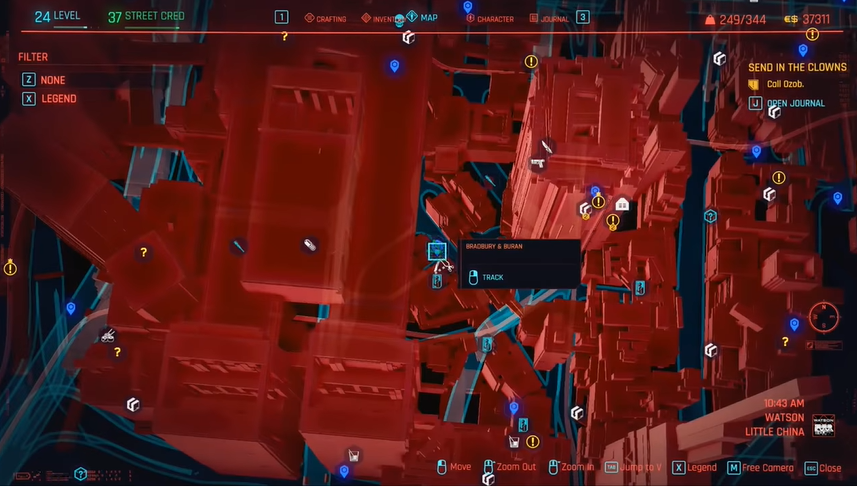 Once you got both items, just get them installed at a ripperdoc. You have to equip your new launcher as a grenade to get to one-shotting enemies. Technically, you're putting them to sleep but it would make your life a little easier especially when dealing with high-level enemies.
Do note that CD Projekt may nerf this setup, but for now, there isn't any other viable way to one-shot enemies except for this one. Have fun!