This is Meck and Danial from Gamer Matters where we are "Delivering Gaming Info Across Asia". This Malaysia-based gaming site does the usual gaming news and reviews, but we also have dia.log – The Gamer Matters Podcast, where we talk about video games (most of the time) with new episodes dropping every two weeks.
Kakuchopurei is kind enough to have us on board again to share a Top 10 Games list for 2020. However, this is not Gamer Matters' list (check out gamermatters.com for that!). Instead, here's our personal Top 5 Games of 2020- glued together into a Top 10 list. This way, we get to highlight even more interesting games on the list based on our personal preferences.
Hopefully, 2021 is a better year for everyone. Cheers, and stay safe!
Meck's No. 5 – Watch_Dogs: Legion (Ubisoft)
I was never a Watch Dogs fan until 2020. After trying Watch Dogs 2, I found a soft spot for Ubisoft's open-world romp. It's what you expect – but there's potential for shenanigans with NPC manipulation thanks to the hacking ability. It got me through 20 hours before I got bored.
So when Watch Dogs: Legion arrived this year promising an even wilder set of mechanics with the Play As Anyone system, my interest has piqued, and I have to play it. Turns out, I enjoyed enough of Legion to see it through to the finish, despite the rough performance on PC and save issues on launch. Peering into an NPC's privacy is a gameplay incentive, and I admit to may have stalked some NPCs just to see their life schedule at play. 
Seeing the diversity of Londoners that eventually rise up and join the hacktivist DeadSec group to take down an authoritarian regime in a cyberpunk near-future is not something I expect to enjoy a lot this year.
Danial's No. 5- You And Me And Her (a.k.a. Totono) (JAST USA)
Visual Novels have made quite an impact this year with the major release of a certain Atlus game but honestly, it didn't capture my heartstrings harder than the release Kimi no Kanojo from JAST, after a long 6 years wait. Its official translation is definitely worth the wait.
The storyline of one Miyuki Sone and Aoi is how you properly deconstruct the visual novel romance genre. It's final act is some proper stuff that still leaves an impact towards me even after months of completing it. Its unique spin of the decades-old system deserves a sitting next to the top of the good VNs like 13 Sentinels.
Meck's No. 4 – Ghost Of Tsushima (Sucker Punch)
This is another open-world game, but one that cleverly makes the world a joy to explore instead of a checkbox to tick. Ghost obfuscates the collectibles and makes it matter each time you discover and attempt to collect one, and the sparse but beautifully crafted world is a joy to behold.
If you love samurai films, this game perfectly captures that fantasy with its excellently executed (but familiar) swordplay combat. And you can be a sort-of ninja too.
A simple story and premise, delivered in dramatic fashion will make me remember Ghost Of Tsushima for a long while. Also, the free addition of a multiplayer mode is genius. It's not doing it for me, but that's a great looter game by itself, even compared to dedicated looter games.
Danial's No.4 – Dreams (Media Molecule)
On paper, Dreams looks to be one of those games where after the initial lacklustre launch, it's fate bounded to be a product obscured by time as people move on. 
But this one is a bit special. It's a collage of ideas, creativity and intrigue that if you look at it in a Roblox or Minecraft way of creating something out of nothing, then you'll see why the community is still standing strong. Creating small games, cutscenes, music and more, so that we as the players, can experience and feel what the creatives are doing with the tools given.
It's an amazing display of what people can do, which is why I loved this title and once in a while, I would log in to see what ideas and games I could enjoy playing within.
Meck's No. 3 – Fall Guys (Mediatonic)
The battle royale genre has a new subgenre: the game show game. Fall Guys is what happens when you try to recreate the absolute chaos from the obstacle course challenges from the old TV show Takeshi's Castle in video game form and it delivers so, so well. Add a charming aesthetic on top of this (supposedly) stress-free online party game and you'll get one of the surprise hits of 2020.
I barely get any wins anymore but just being part of the show, agonising each loss as another run of bad luck, is a great time for me to unwind in this depressing year.
Danial's No.3 – Watch_Dogs: Legion (Ubisoft)
One thing that I had enjoyed playing this series is that they try to differentiate themselves from one another and the third entry of this series is by far the most unique. From its unique story beats that's engaging to the quite fun NPC headhunting to make them become a member of DedSec. 
The game had improved from the main core of the previous titles to make it a game that has tons of replayability in the future. A game that many brushed away from the buggy mess that was Assassin's Creed, but for me, this is the Ubisoft game of the year.
Meck's No.2 – Final Fantasy VII Remake (Square Enix)
I have gone on record multiple times of how I am not sold that Square Enix can deliver Final Fantasy VII Remake. The long development time, the game to be split up in multiple parts, and the insurmountable expectation it has to live up from its die-hard fans of the 1997 classic. It's going to be an almost impossible task to make a good remake.
I stand corrected. Final Fantasy VII Remake blends action and RPG elements in a much better way than any of Square Enix's previous entries. The team demonstrates that they understand what the original game meant to the fans (look at the fanservice, my god) and delivered what they expected. But also twist that just a bit- this is not intended to replace the original- but fans old and new will enjoy this.
The first part of this "unknown journey" of how many more entries will be something I look forward to this time.  I've joined the bandwagon now.
Danial's No. 2- Tony Hawk Pro Skater 1+2 (Vicarious Vision)
It would take a big backing and impressive expertise to remake a game based on an iconic series that has been on the downwards spiral. But Tony Hawk Pro Skater 1+2 is one of those rare occasions where both of these criteria are aligned and we get one of the best remakes for this premier skateboarding series.
THPS 1+2 is a game that is addictive, fun to play and have tons of replayability. A game which the veterans thoroughly enjoyed and the perfect introduction to this type of extreme sports genre that's having a second comeback. It is the extreme short burst of video game perfection that we never knew we needed.
Meck's No. 1 – Yakuza: Like A Dragon (Ryu Ga Gotoku Studio)
A running joke at Gamer Matters is that we are all fans of the Yakuza series, but never played the new releases on time. So by the time we dish awards, they are a mainstay favourite in the "Best Game We Didn't Play" award category.
But not this year. I decided to give this a go on day one to break this long curse.
Yakuza: Like A Dragon is the series refresh it needed after seven mainline entries. With a new protagonist, a new setting, a new combat system that turns it into a full JRPG and a fresh story, this is a great place to start for newcomers. It has all the same hallmarks of the previous Yakuza- a serious crime story (that surprisingly has nuance despite the many TV-soap -opera-level twists). It has wacky but heartfelt side quests that are fun diversions. And it's chock full of mini-games, including actual Sega arcade games.
I know a Yakuza game is coming this year (like every year it now feels), but I never expected to rate Yakuza: Like A Dragon this highly. I do have various nitpicks about the new combat system. Yet this game took over 80 hours of my life and I enjoy almost every minute of it.
An RPG about middle-age folks in Japan climbing out of rock bottom and empathetically explores the world in various shades of grey is my favourite game of 2020.
Danial's No.1 – Cyberpunk 2077 (CD Projekt Red)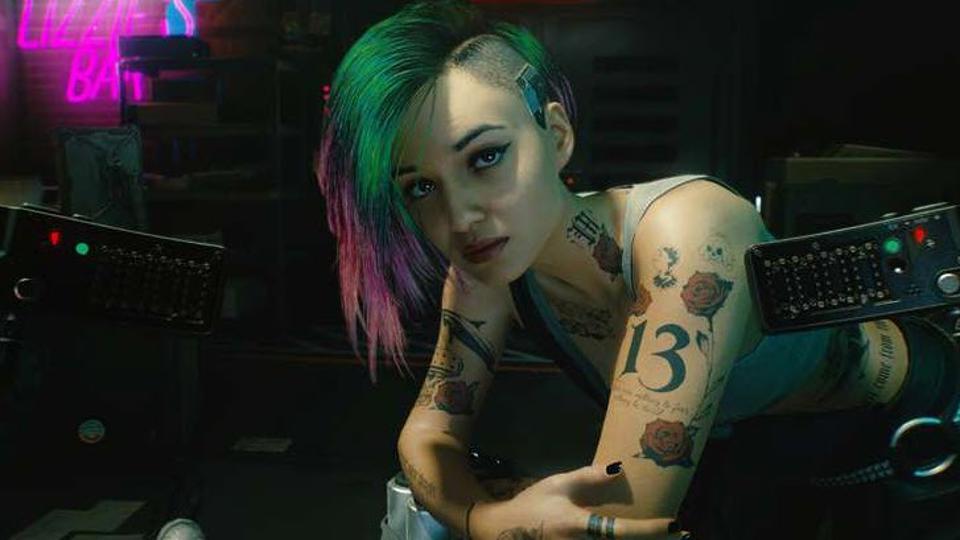 To be fully frank to y'all, I didn't read up on any info (besides watching the many hype trailers) before launch, perhaps this is why I went into Cyberpunk 2077 without any expectation and went out feeling quite satisfied with the gameplay and story. Because overhyped expectations is a dangerous game.
But Cyberpunk, bar its ridiculously buggy state, is one game where the story shines even in the mundanity of the many side quests. From helping a neighbour next door to the dismantling of a large corporation in the bid to make Keanu Reeves happy again, are a few reasons why its story is engaging to experience over and over again.
Perhaps after the bugs and issues are resolved, Cyberbug 2076 would be this generation's Fallout New Vegas, an outlier in between the other, more famous series in the market.
Related