The ninth and final episode of Marvel's What If…? Season 1 is now streaming on Disney+ Hotstar Malaysia. I'll be discussing heavy spoilers so if you haven't seen it or want to avoid spoilers, now's your chance to stop reading.
Marvel's What If…? features fan-favourite characters, including Peggy Carter, T'Challa, Doctor Strange, Killmonger, Thor and more. The new series, directed by Bryan Andrews with AC Bradley as head writer and Brad Winderbaum as an executive producer, explores hypothetical stories in the Marvel Cinematic Universe.
It focuses on non-canonical stories like what happens if Peggy Carter became Captain Britain and if T'Challa/Black Panther was abducted by the Ravagers instead of Peter Quill/Star-Lord.
You can check out my previous breakdown of Marvel's What If…? Episode 1, Episode 2, Episode 3, Episode 4, Episode 5, Episode 6, Episode 7 and Episode 8 here.
If you haven't, you can check out my previous breakdown and easter egg articles for WandaVision Episode 1 and 2, Episode 3, Episode 4, Episode 5, Episode 6, Episode 7, Episode 8 and Episode 9.
For The Falcon And The Winter Soldier, you can check out my previous breakdowns for Episode 1, Episode 2 and Episode 3, Episode 4, Episode 5 and Episode 6.
For previous breakdowns of Loki episodes, check out Episode 1 here, Episode 2 here, Episode 3 here, Episode 4 here, Episode 5 here and Episode 6 here.
Courtesy of Disney+ Hotstar Malaysia, we were recently lucky enough to participate in a roundtable interview with Marvel's What If…? Executive Producer Brad Winderbaum, Head Writer AC Bradley, and Director Bryan Andrews. You can check out that interview by heading over here.
Recently, we also interviewed Marvel's What If…? Editors Graham Fisher and Joel Fisher, Animation Supervisor Stephan Franck, and Head of Visual Development and Character Design Ryan Meinerding. You can check out that interview by heading over here.
The Watcher Recruits Captain Carter In The Middle Of A Fight Against Batroc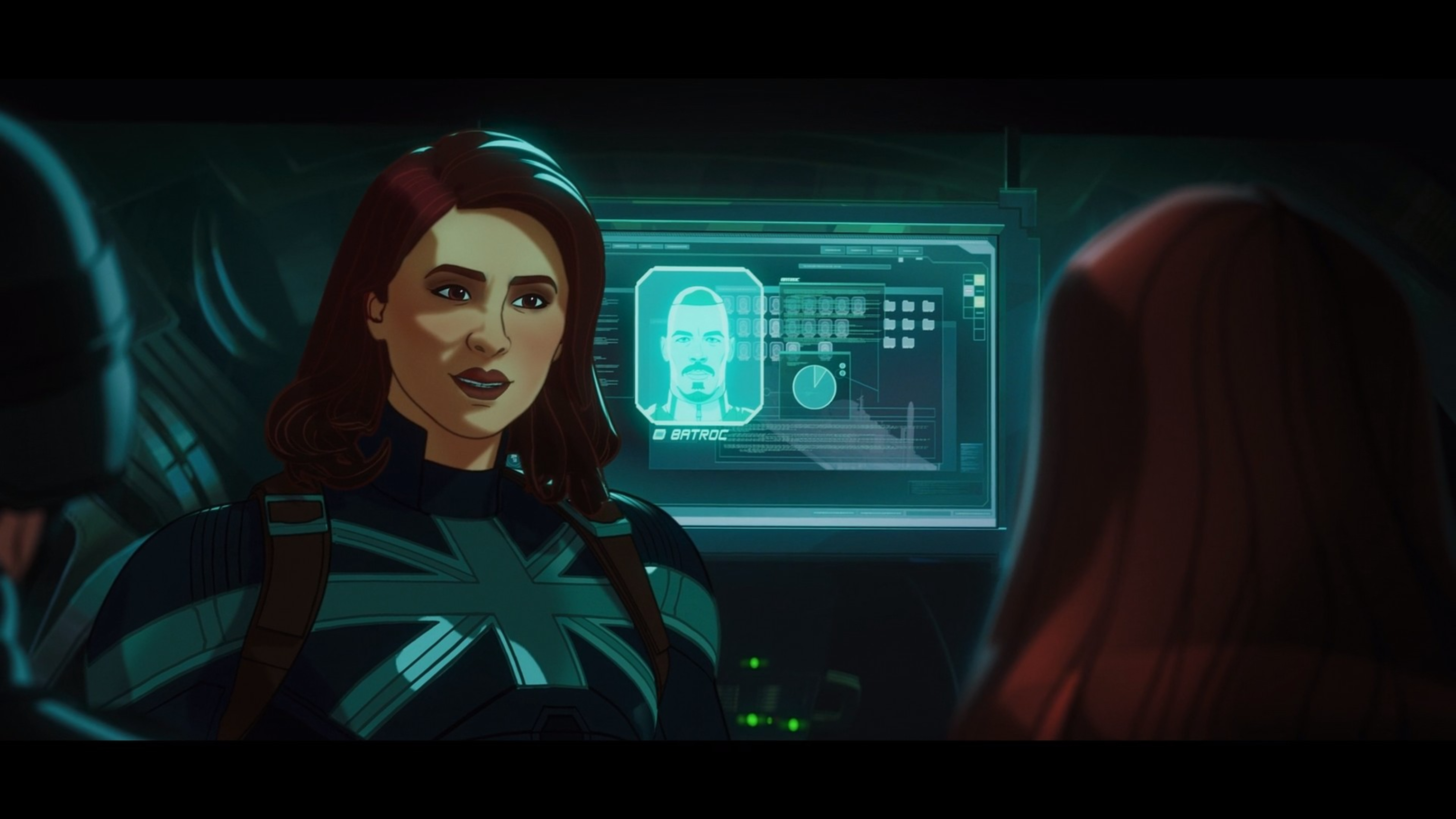 Remember Captain America The Winter Soldier? Now we see Captain Carter in her own version of the beginning of the movie fighting against Batroc The Leaper before The Watcher recruits her in his fight against Infinity Ultron.
The Watcher Recruits Star-Lord T'Challa Just As He Saves Peter Quill From Ego
So, now we know what happens at the end of Episode 3, as Star-Lord T'Challa saves Peter Quill from being absorbed by Ego. When this is happening, The Watcher appears and recruits him in the fight against Infinity Ultron.
The Watcher Recruits A Gamora Variant Who Defeated Her Father, Thanos
This Gamora variant is described by The Watcher as a "survivor of Sakaar and destroyer of Thanos', which means that this version of the character managed to defeat Thanos and not ending up dead like the MCU version.
The Watcher Recruits Black Panther Killmonger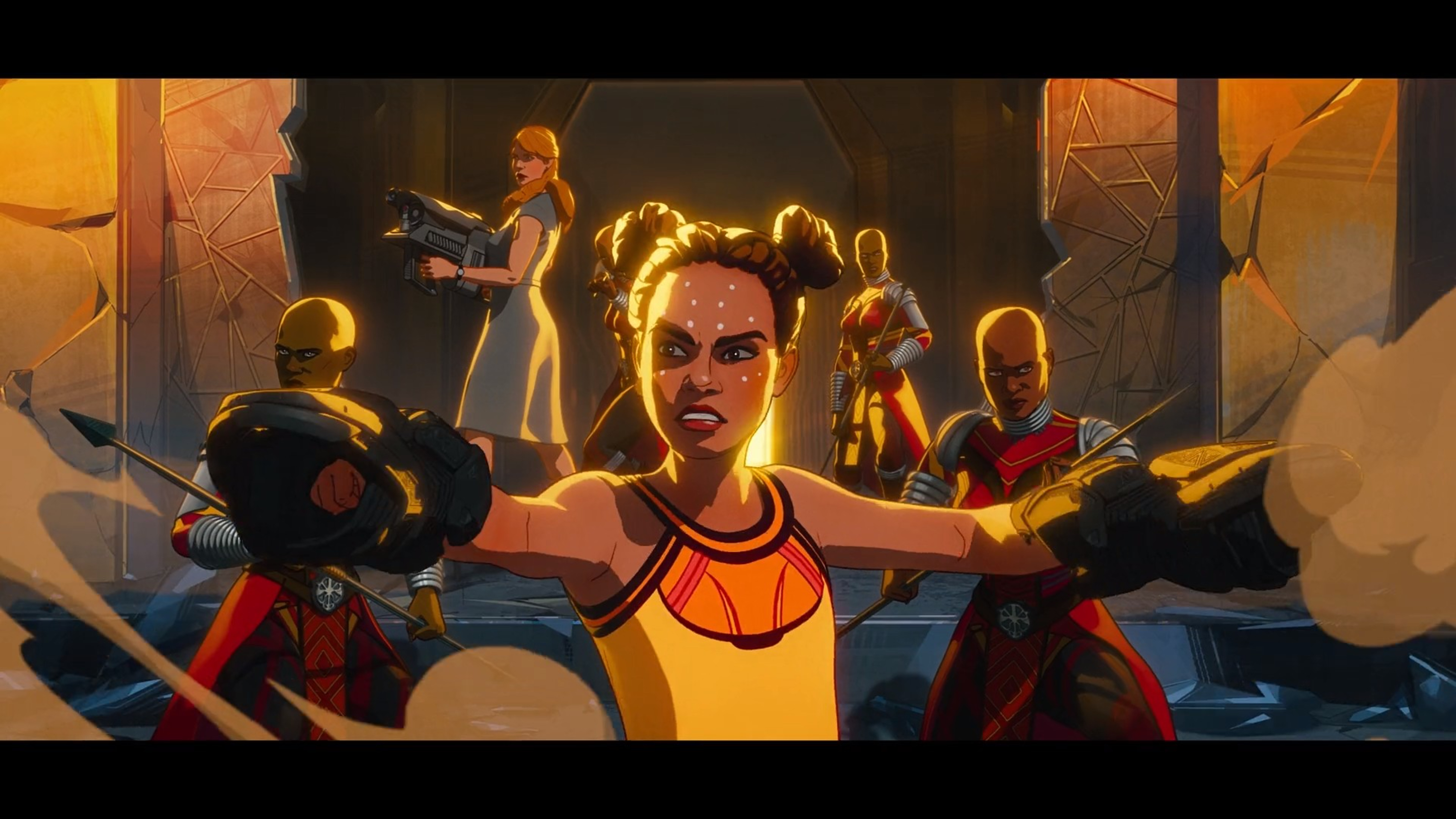 Funnily enough, in a continuation of Episode 6, The Watcher recruits Black Panther Killmonger just as he's about to be apprehended by Shuri and Pepper Potts.
The Watcher Recruits Party Thor
In a continuation of Episode 7, The Watcher recruits Party Thor just as he's fighting a bunch of Ultron drones.
Along With Doctor Strange Supreme, These Are The Guardians Of The Multiverse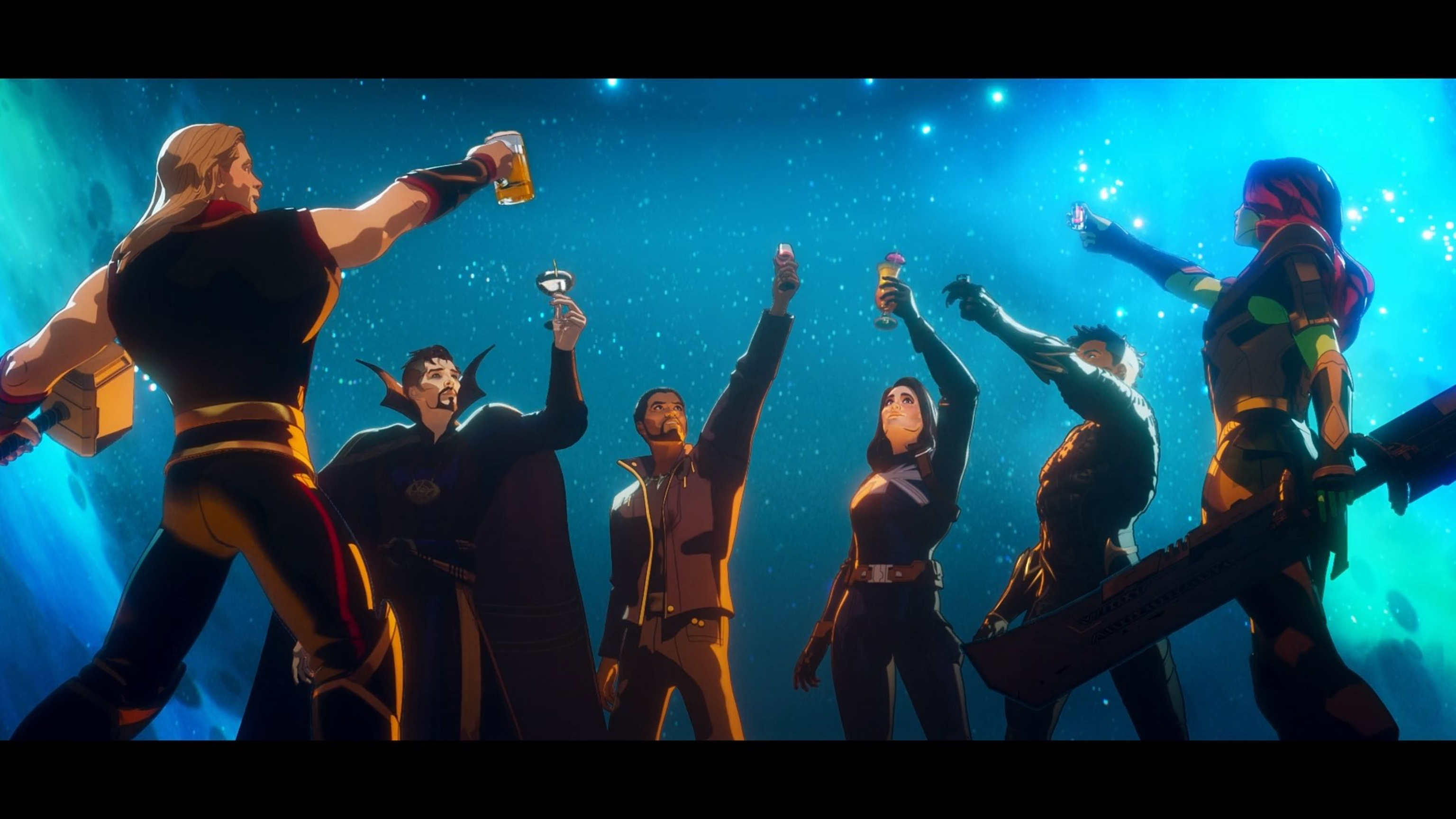 There you have it, folks. The Guardians Of The Multiverse.
And no, this is an entirely new creation. There are no Guardians Of The Multiverse in the comics. The closest thing to having the same purpose and objective as the Guardians Of The Multiverse would probably be the Exiles.
The Exiles usually consist of X-Men members, but they also consist of characters from different universes, or realities, which have been removed from time and space in order to correct problems (often called "hiccups") in various alternate worlds and divergent timelines in the Marvel Multiverse.
Interestingly, the most recent run of The Exiles introduced a version of Peggy Carter who actually became Captain America.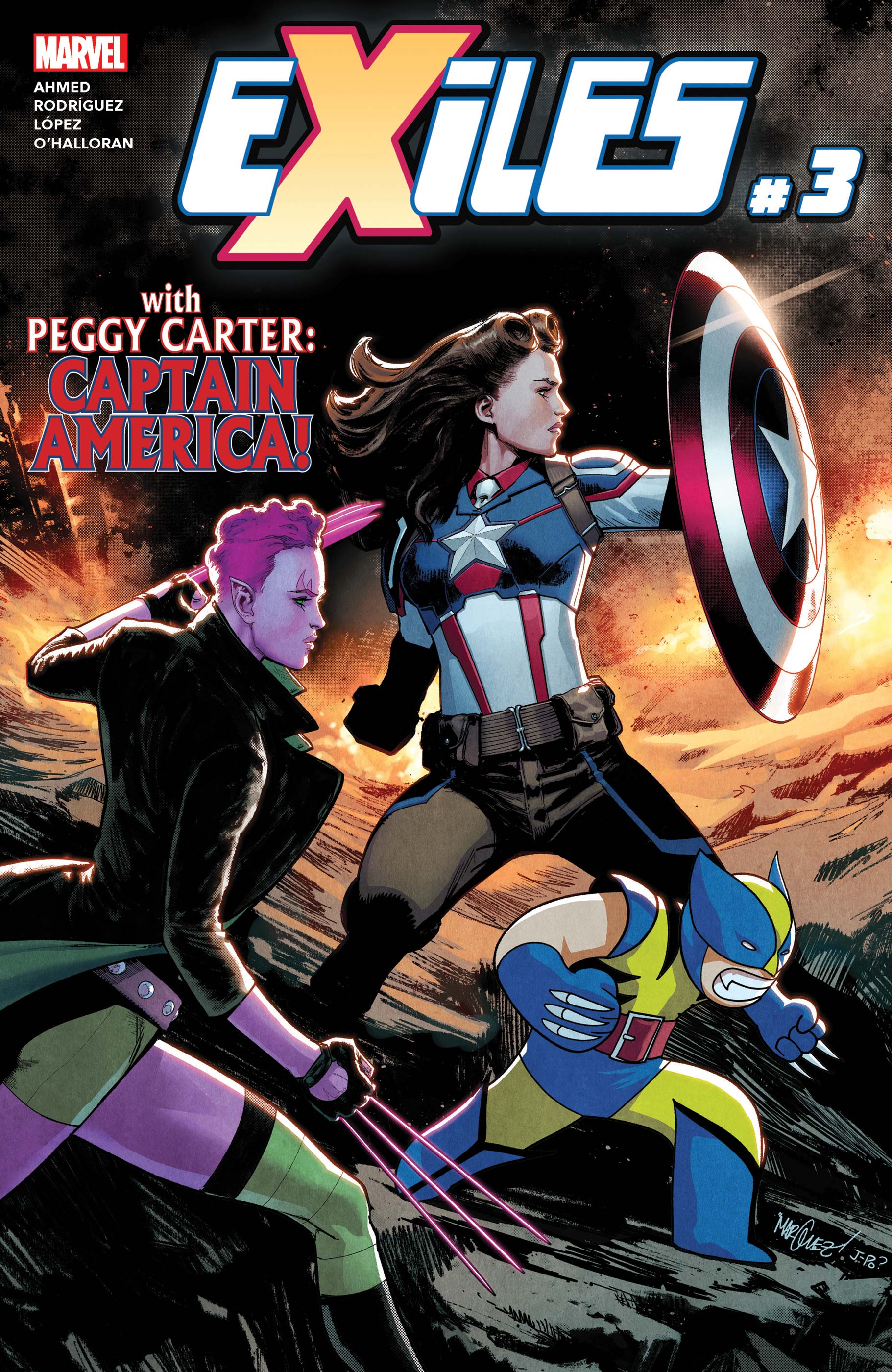 The Infinity Crusher Can Destroy Infinity Stones
So, this is how this Gamora variant defeated Thanos. She probably destroyed her universe's Infinity Stones before he could get to them.
Doctor Strange Supreme Brings Back The Marvel Zombies To Deal With Infinity Ultron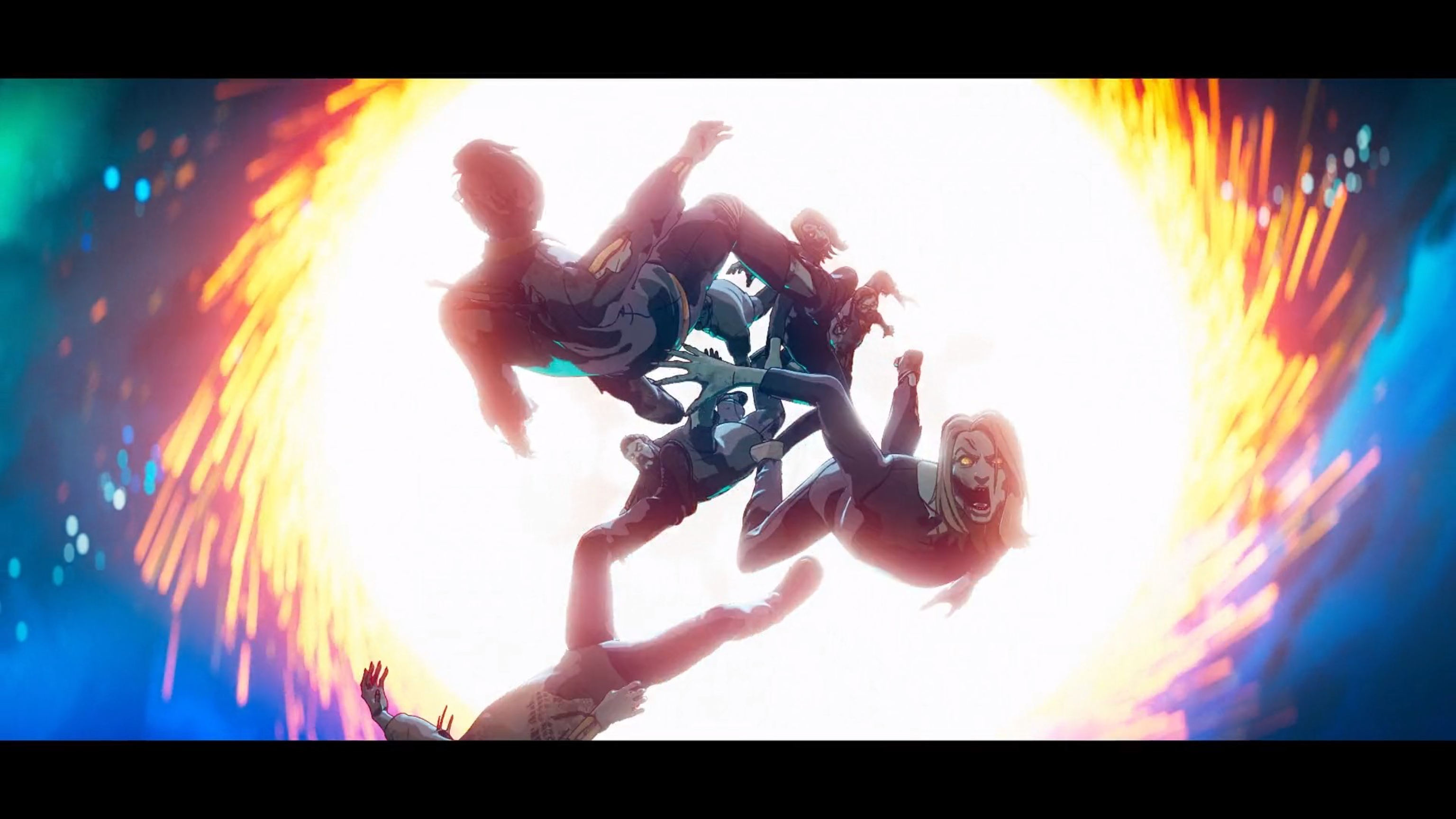 The Marvel Zombies from Episode 5 returns.
Also, it's impressive that Doctor Strange Supreme can just easily open a Multiversal portal.
It begs the question, can the MCU Doctor Strange do that too?
Oh, and zombie Scarlet Witch too.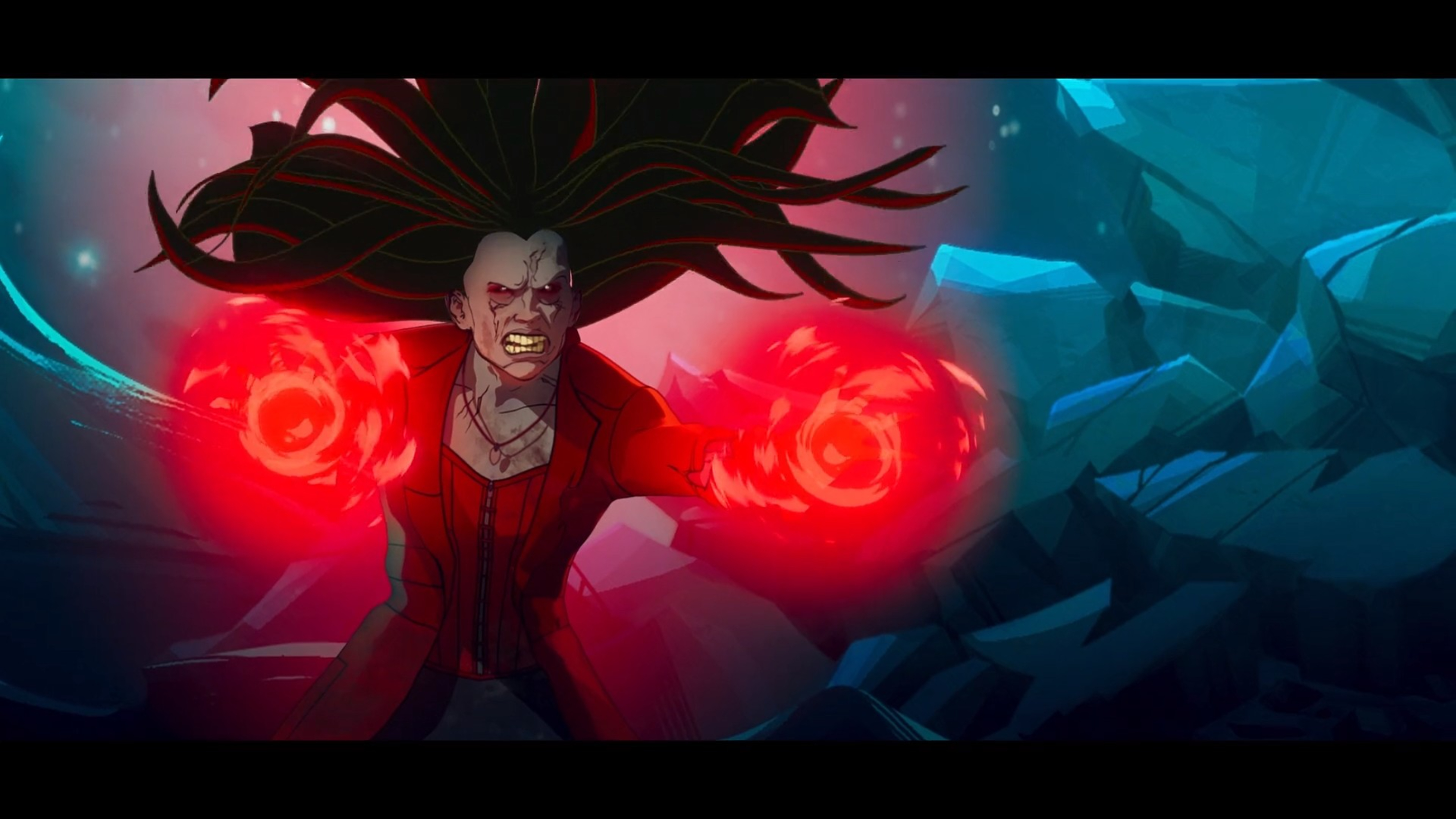 They Defeat Infinity Ultron By Infecting His Body With Arnim Zola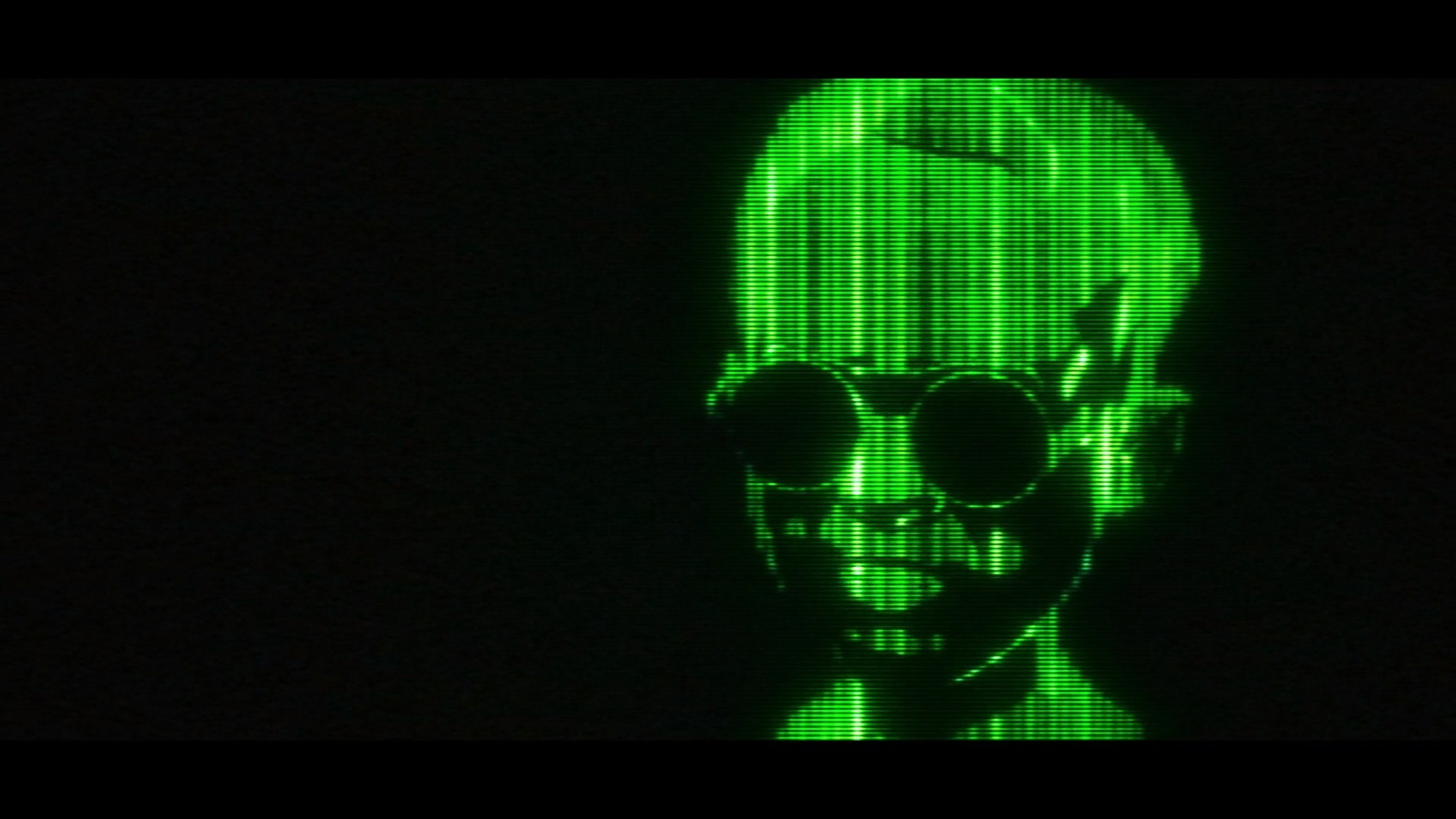 Black Widow shoots a virus arrow in Infinity Ultron's eye and infected him with a virus that contains Arnim Zola's consciousness.
Killmonger And Arnim Zola Tried To Take The Infinity Stones But Doctor Strange Supreme Imprisons Them In A Pocket Dimension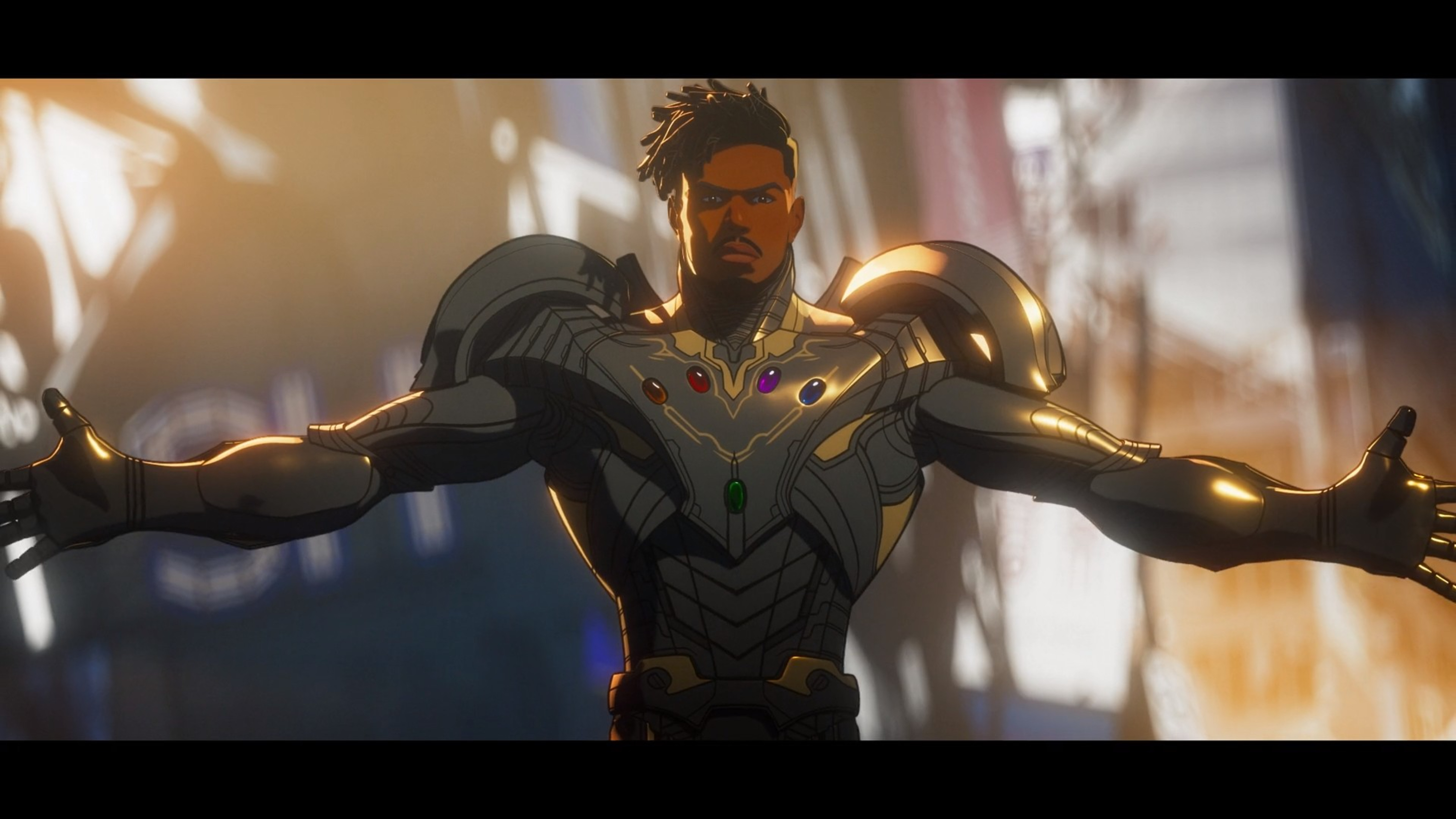 Now they're endlessly stuck in a pocket dimension, and it's Doctor Strange Supreme's job to keep them from breaking out.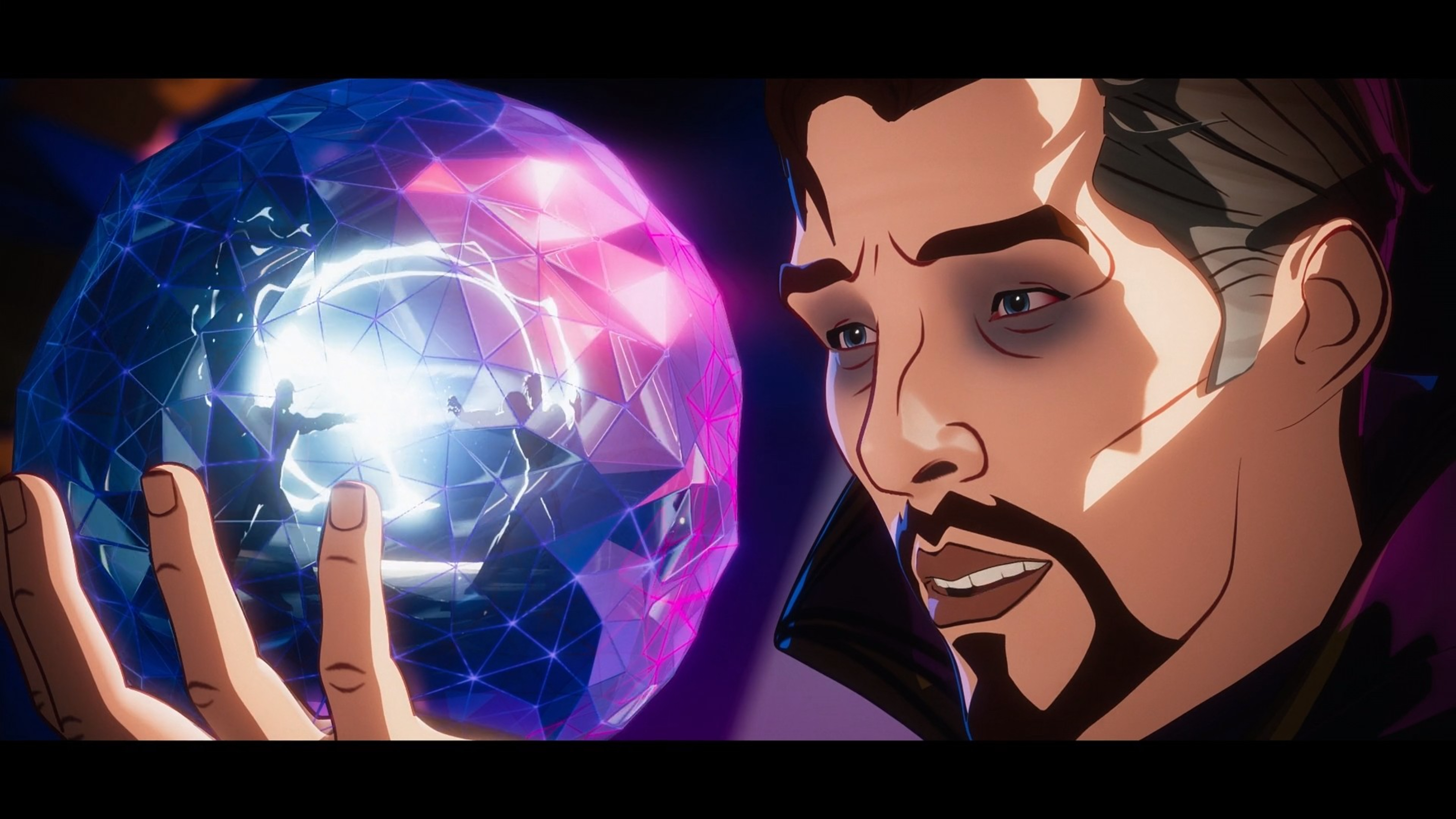 The Watcher Brings The Black Widow From Infinity Ultron's World To A World Where There Is No Black Widow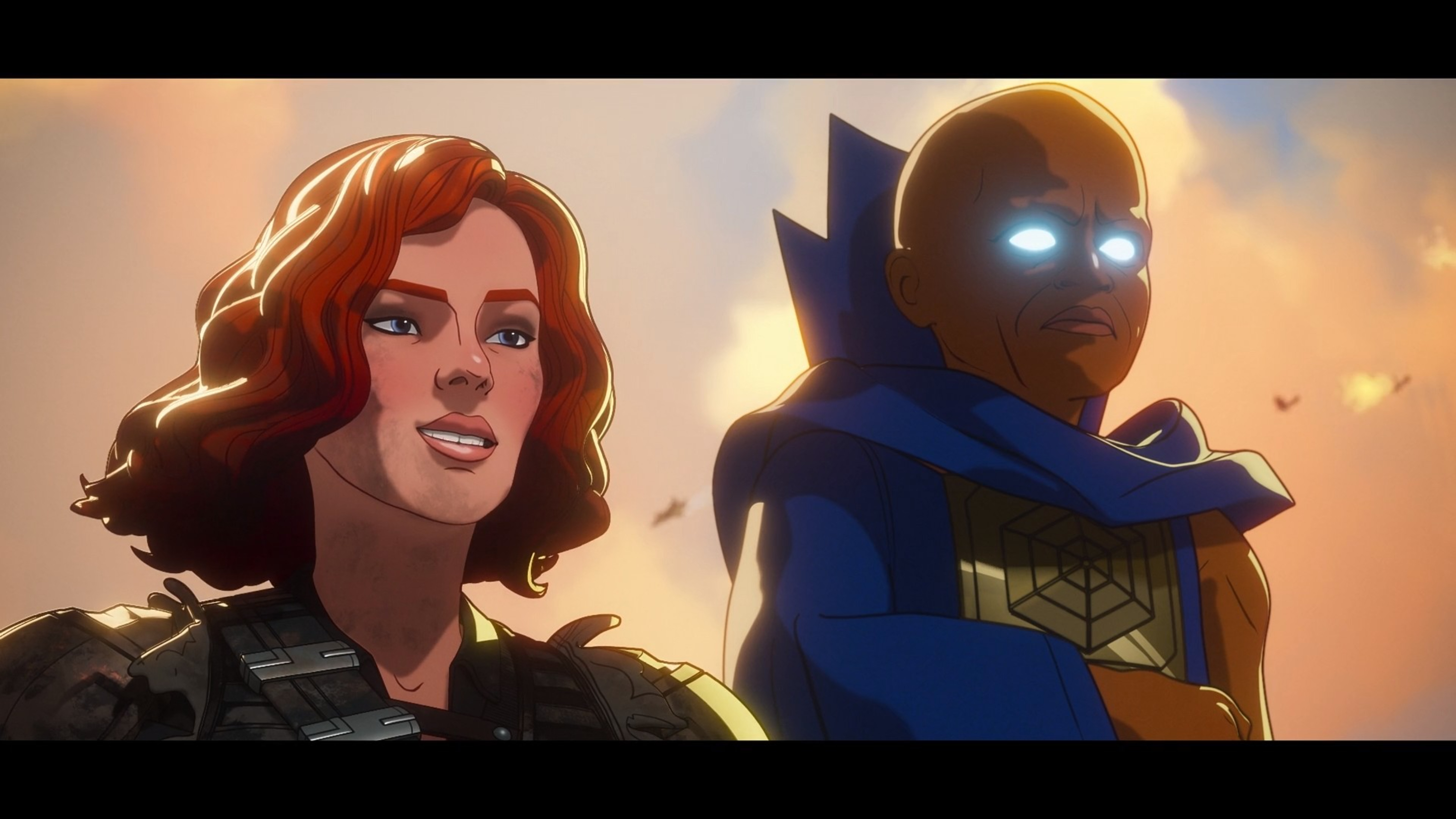 There's A Post-Credits Scene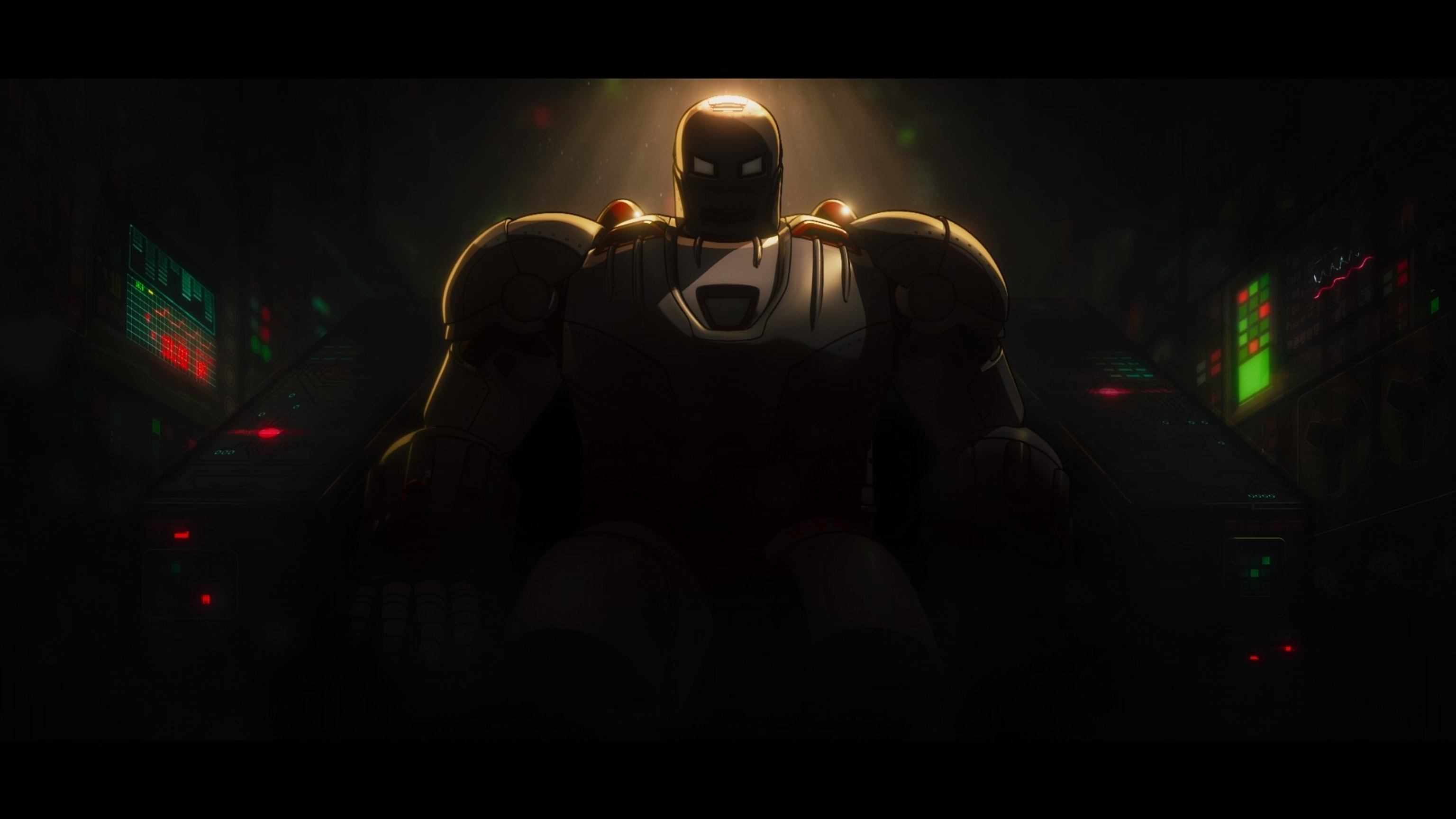 Stay until the end of the credits for a post-credits scene where Captain Carter and Black Widow discover the Hydra Stomper along with Steve Rogers inside, who is still alive.
This tease is important because executive producer Brad Winderbaum already confirmed that Marvel's What If…? Season 2 will feature the return of Captain Carter with more episodes featuring her.
Plus, Marvel's What If…? is already confirmed to be receiving a second season, but there is no release date as of yet. However, it's already in production, so we'll probably get to see it by 2022 at the earliest.
In the meantime, it's been a great nine weeks with everyone. The next Disney+ Marvel series will be Hawkeye, which will premiere on 24 November 2021. I'll still be doing breakdowns for that series, so stay tuned!