2020 is coming to a close, and it sure is filled with a ton of games from your triple-A stuff to indies.
Is 2021 going to be the same? You bet! Thanks to the Xbox Series and PS5 existing, and possibly being available mid-2021, there's going to be a need for games to entertain yourselves. From the bigwig titles to indie offerings, here are the games you should have on your radar in 2021.
The Medium (Xbox Series, PC)
Probably the first game coming out this year that everyone's looking forward to.
With music by Silent Hill's Akira Yamaoka and a team called Bloober who know their horror games, this game uses a dual-reality system where heroine Marianne inhabits the real world and spirit realm simultaneously. The game's narrative ties into the system, where its story has two different sides. Literal sides that can spawn terrors to kill you. 
This horror title will be out 28th January. –Jonathan "Mr Toffee" Leo
Endling (PC, Nintendo Switch, Xbox One, PS4)
Here's an adventure game where you play a mother fox who has to take care of her cubs, in a world where all animal species are near extinction. The trailer below should tug your heartstrings. 
It'll be out in 2021 and will definitely rely more on its storytelling hooks to entice gamers and journalists. –Jonathan "Mr Toffee Leo
Ruined King – A League of Legends Story (PC, Xbox One, PS4, Nintendo Switch)
I may not care much for League of Legends and its esports scene, but I do love me an indie RPG developed by Airship Syndicate, a team comprised of folks who created the awesome Darksiders series. The publishers? Riot Games' new LoL side game-focused arm Riot Forge.
Players will get to control famous LoL characters like Miss Fortune, Yasuo, and Ahri in a single-player turn-based RPG to discover more about Runeterra and the Ruined King in the title. 
If you've played Airship Syndicate's Battle Chasers: Nightwar, Ruined King is essentially that, even down to the Joe Madureira-drawn cutscenes. But with Runeterra trappings and a few bells and whistles to keep RPG fans and Riot Games lore hounds entertained. I'm cool with that; hopefully, it'll make its early 2021 release window. –Jonathan "Mr Toffee" Leo
Tunche (Nintendo Switch, PC, Xbox One, PS4)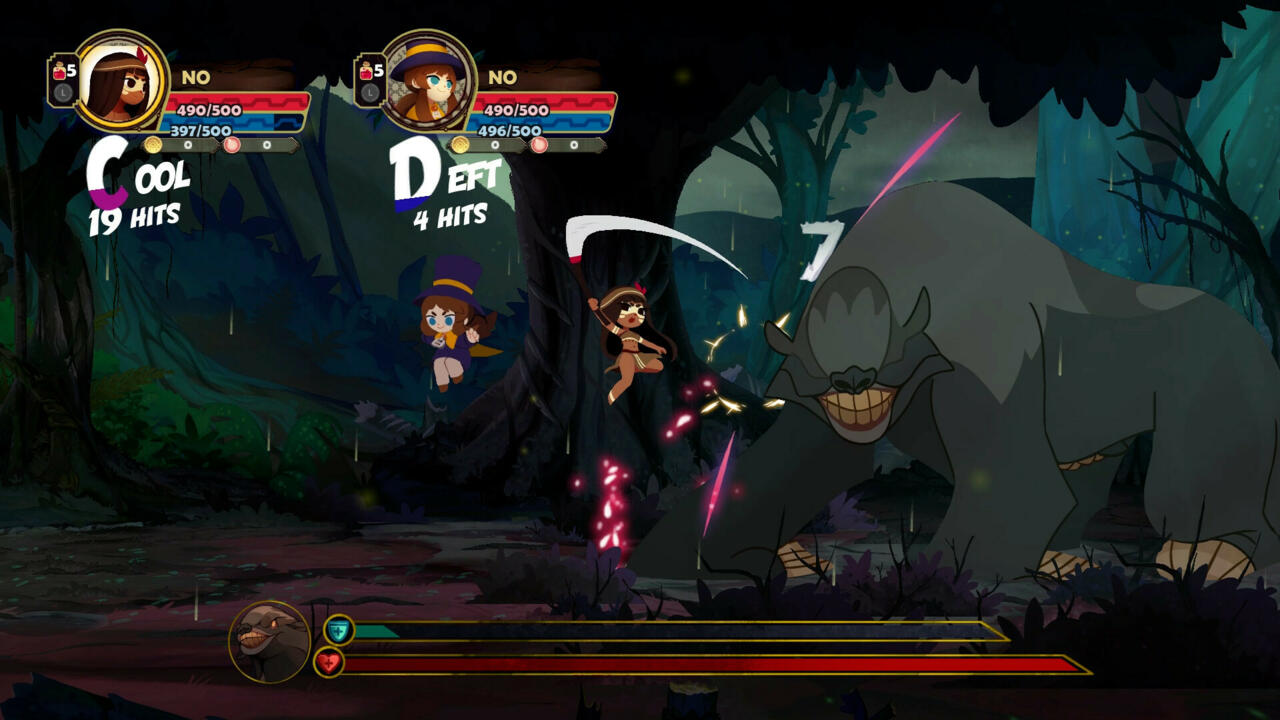 I won't say no to a 2D beat-em-up, especially one this cute and charming-looking. Tunche is a 4-player action game where you go left to right beating up bad guys threatening the forest you live in.
You get to pick between five characters with their own movesets & skills, as well as experience roguelike gameplay to mix up the monotony found in these kinds of games.  Out Spring 2021. – Jonathan "Mr Toffee" Leo 
The Ascent (Xbox Series, PC)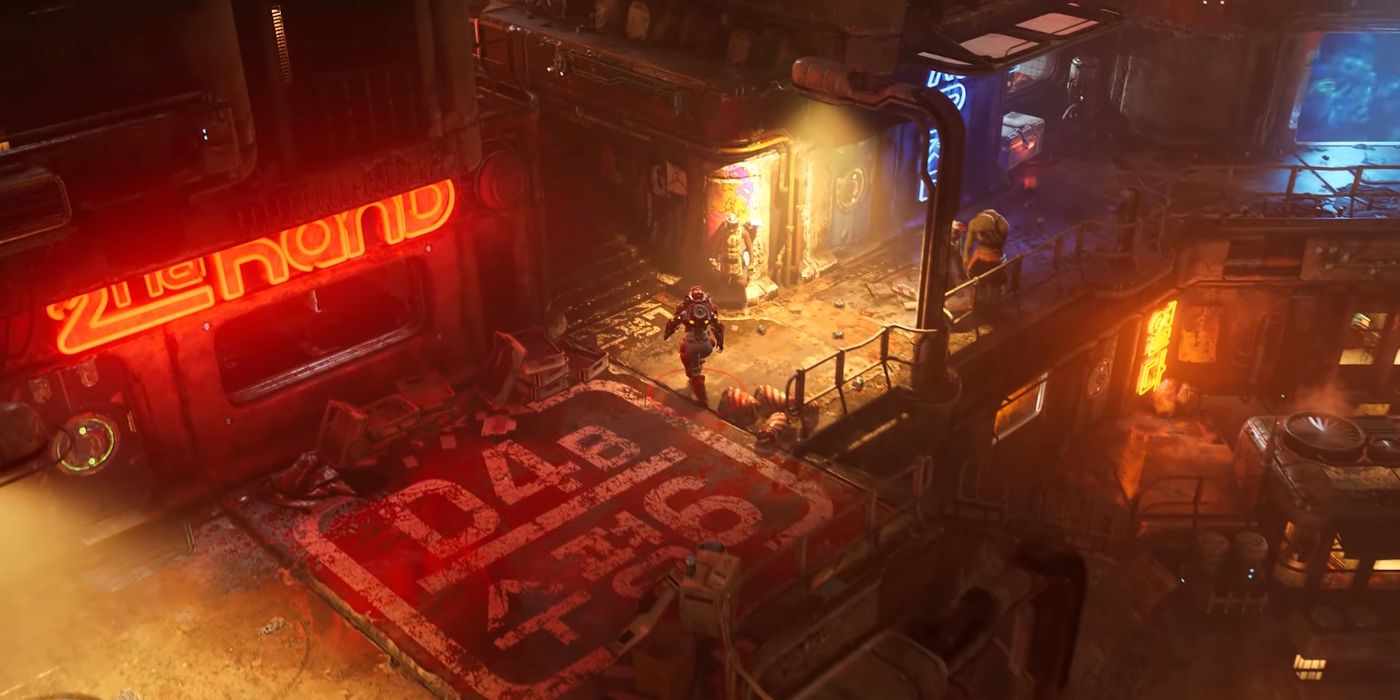 Need an isometric action-RPG set in a cyberpunk universe? The Ascent may be your cup of tea. This shooter features loot-based rewards and online co-op, as well as a gritty aesthetic that's sure to make Cyberpunk 2077 fans happy.
I for one just want an isometric action RPG to sate my jollies since we all know Diablo IV isn't coming anytime soon. Prove me wrong, Blizzcon. The Ascent will be out 2021. – Jonathan "Mr Toffee" Leo
A Space For The Unbound
(PC, Xbox One, PS4, Nintendo Switch)
A slice of life adventure title set in 90s rural Indonesia, this title has a lot of slice-of-life stories going for it.
Only with supernatural powers & happenings surrounding our protagonists Atma and Raya. What's really great, apart from the surreal-yet-normal landscape and setting, is just seeing verandahs, bungalows, and Southeast Asian rural areas immortalized in lovely pixel art that's reminiscent of classic Sierra-slash-Lucasarts adventure games. 
Out in 2021, hopefully. – Jonathan "Mr Toffee" Leo
Little Nightmares II (PC, Xbox One, PS4)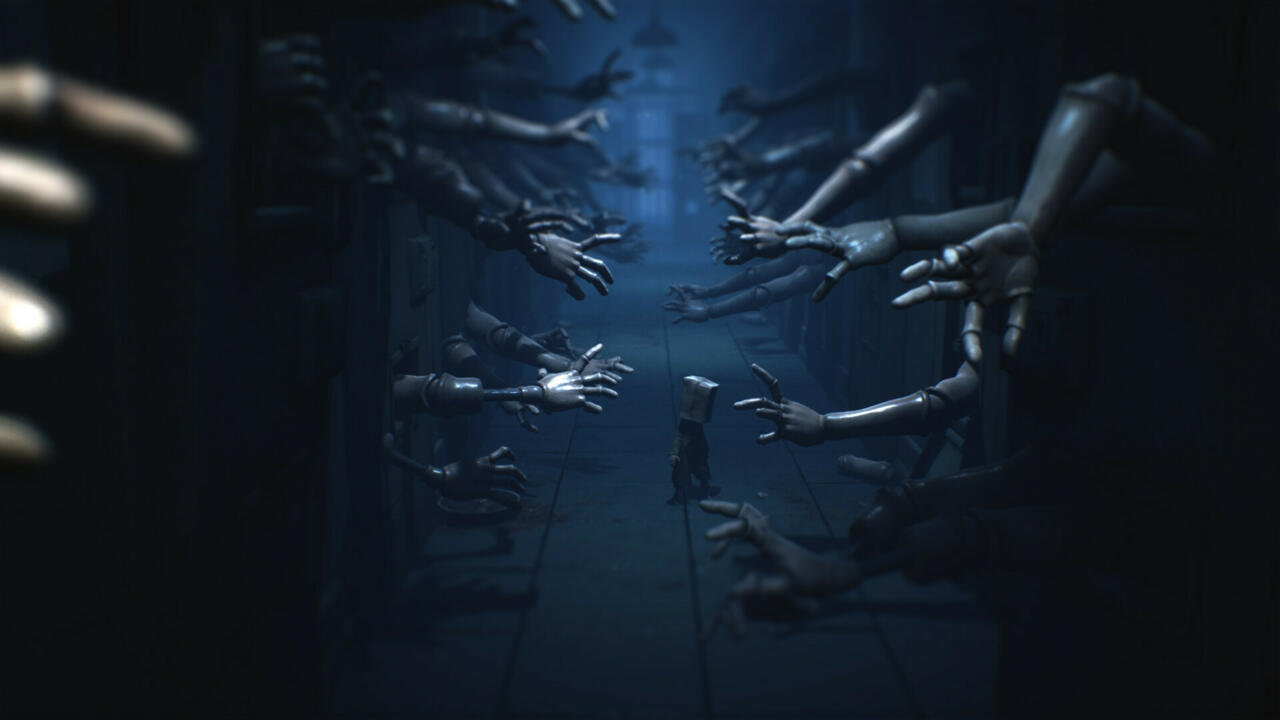 The sequel to Little Nightmares pits new protagonist Mono to brave the nightmarish landscape filled with platforming challenges and puzzles.
Slated for 11th February, expect creepy aesthetics and some co-op gameplay. – Jonathan "Mr Toffee" Leo
Chinatown Detective Agency (PC)
You play Amira Darma, a private eye who has to work a case set in 2032 Singapore. You need to do actual detective work via browser-searching to processing in-game evidence you find, as well as manage your job and relationships while also hiring staff to help your agency. Fun!
No, really. Part of what makes these titles fun is the length you'll go through just to get the verdict and answers you want. That's why 2020's Paradise Killer works so well; I do hope the devs for Chinatown Detective Agency follow that non-linear style of design for its graphic adventure throwback.
Out "early 2021". – Jonathan "Mr Toffee" Leo
Ratchet & Clank Rift Apart (PS5)
It's good to know that Insomniac Games hasn't abandoned their best and most iconic original IP in the wake of Marvel's Spider-Man's success. The last Ratchet & Clank game was a 2016 remake of the original 2002 game and it wasn't that good.
Hopefully, Ratchet & Clank Rift Apart will be a return to form for the third-person shooter platforming game franchise. From what we've seen so far, it looks like the game will be taking full advantage of the PS5's powerful SSD, with seamless hopping across dimensions and smoother gameplay than ever.
It will arrive exclusively for the PS5 sometime in 2021. – Alleef 'Comicslord' Ashaari
Horizon Forbidden West (PS5, PS4)
We should expect more gorgeous open-world locations and exciting bow-and-arrow-heavy combat thanks to the developer's incredible Decima Engine.It's coming to the PS4 and PS5 sometime in 2021. – Alleef 'Comicslord' Ashaari
Gotham Knights (PS4, PS5, Xbox One, Xbox Series X/S, PC)
From the developers of Batman Arkham Origins comes Gotham Knights. It is apparently set in a different universe from the Arkham franchise, and will feature a world where Batman is presumed to be dead.
Players can choose from either Nightwing, Red Hood, Robin (Tim Drake) and Batgirl. It's an interesting concept, especially for comic book fans, to be able to play as the other members of the Bat-family.
It's coming to the PS4, PS5, Xbox One, Xbox Series X/S, and PC sometime in 2021. – Alleef 'Comicslord' Ashaari
Back 4 Blood (PS4, PS5, Xbox One, Xbox Series X/S, PC)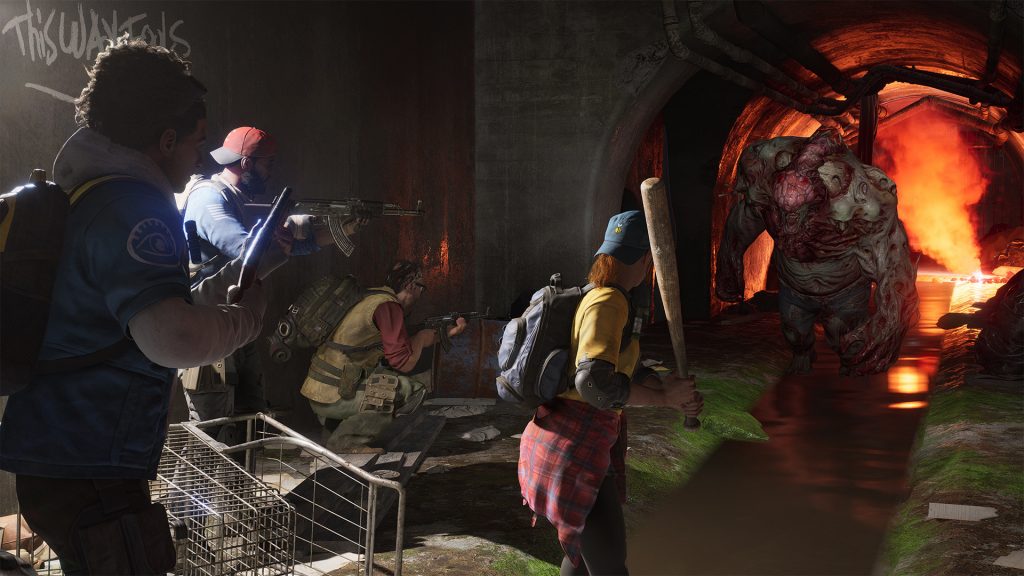 It's been more than a decade since Left 4 Dead 2 and Turtle Rock Studios' last game, Evolve, was dead on arrival. Their next game, Back 4 Blood, will be a Left 4 Dead 3 in all but name (the rights to the Left 4 Dead franchise remains with Valve).
It will be interesting to see what these veteran developers will have in store for their upcoming game. A sequel to Left 4 Dead 2 is one of the most highly-anticipated games of all time.
If all goes well, it could potentially be the biggest multiplayer game of the year in 2021.Back 4 Blood is slated to release for the PS4, PS5, Xbox One, Xbox Series X/S and PC on 22 June 2021. – Alleef 'Comicslord' Ashaari
Kena Bridge Of Spirits (PS4, PS5, PC)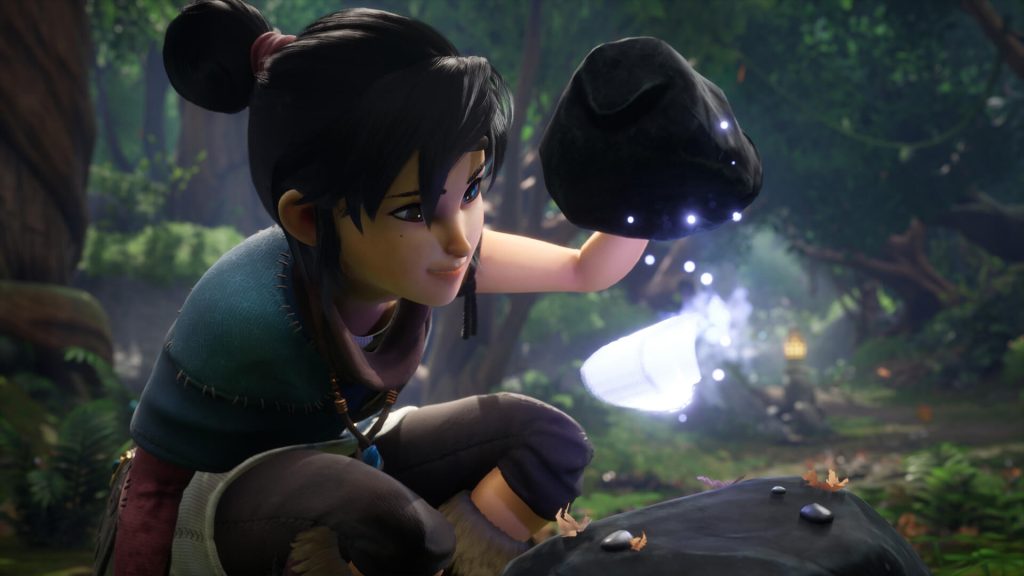 Developed by Ember Lab, Kena Bridge Of Spirits looks like a Pixar or Disney animated movie brought to life. The story follows Kena, a young spirit guide who uses her magical abilities to help deceased people move from the physical to the spirit world.
Players will use Kena's staff for attacking enemies and collect small spirit companions known as the Rot, who help to complete tasks and battle against enemies.
It's coming to the PS4, PS5, and PC via Epic Games Store sometime in 2021. – Alleef 'Comicslord' Ashaari
Ghostwire: Tokyo (PS5, PC)
Tango Studio's upcoming title is an amalgamation of everything I enjoy – first-person combat, the supernatural and … Tokyo.
Ghostwire: Tokyo presents everything in what I hope to be not only a genre trailblazer, but also serves as the closest I can get to experience the sprawling city of Tokyo. Make no mistake, I do miss Japan.
It's like Skyrim x Cyberpunk 2077 x Yokai Watch all rolled into one. What's is there to complain about, right? – Kenn Leandre
Kabaret (PC)
Speaking of evil spirits, I for one am looking forward to Persona Theory's upcoming visual novel about Malaysian ghouls & ghosts. You play a transformed being called Jebat who has 30 nights to break his curse. He has to navigate through a web of conversation and introspection with the nightkin like the Pontianak, while doing tea leave readings & tea-drinking. 
Kabaret is the chief reason why the game developers are on my radar. Alongside their dark tale of love & the ending millennium that is Fires At Midnight (one of our top 30 games of 2020, FYI), this Malaysian-flavoured Shin Megami Tensei-esque adventure game might be another feather in the country's game dev cap. – Jonathan "Mr Toffee" Leo
Hollow Knight: Silksong (PC, Xbox One, PS4, Nintendo Switch)
The sequel to indie darling Metroidvania Hollow Knight looks to build on the prequel's design. Part Castlevania title and part Dark Souls, Hollow Knight: Silksong puts you in the shoes of Hornet from the first game, who ends up having to fight her way out of unfamiliar territory. 
Expect the same obtuse gameplay, the same sense of exploration with many things out to kill you in three hits or less, and a new cast of bugs and flora that will make you go "awe" and also "arrghh!" Hollow Knight is not exactly perfect despite its gripping atmosphere; let's hope part 2 fixes some of its issues like repetitive backtracking. 
It may not have a release date yet, but we're betting 2021's the best time as any to unleash this gorgeous yet dystopian adventure about a bug who fights with a sharp-as-heck needle. – Jonathan "Mr Toffee" Leo"
Gigabash (PS4)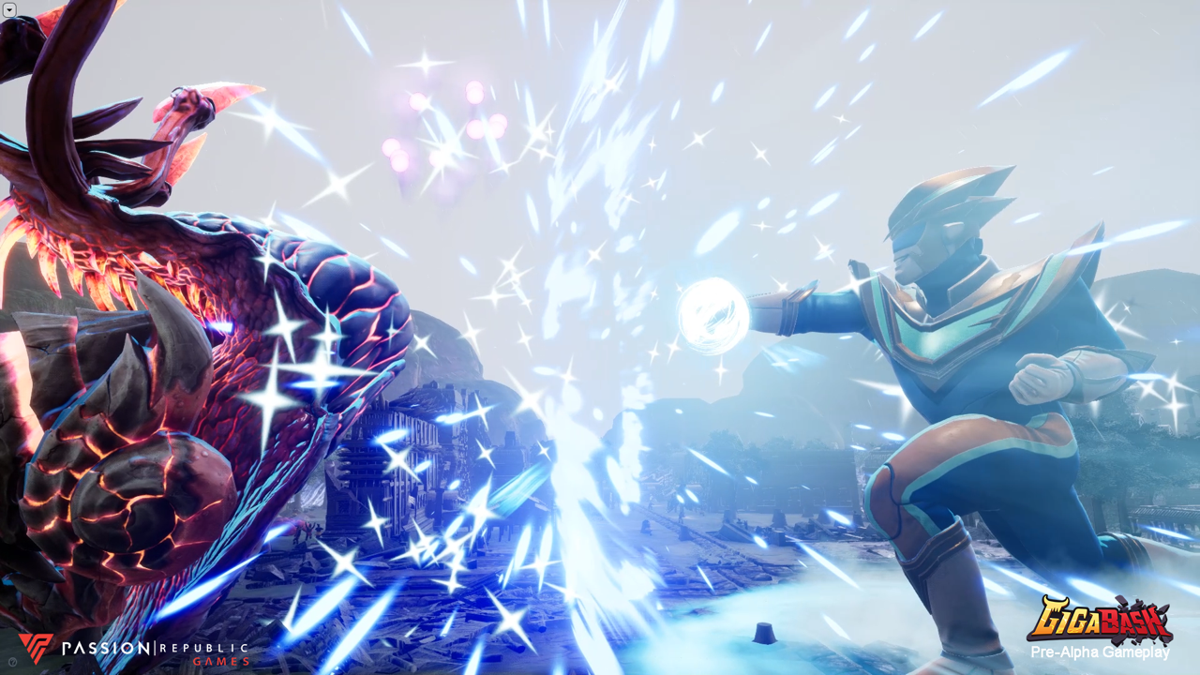 Anyone here missed the days of 4-player War of the Monsters and Godzilla 3D fighting games? Don't lie; we all had a hand in playing them back in the PS2 and Xbox days. Gigabash is a Malaysian-made arena brawler featuring archetypes from kaiju and tokusatsu films from your Gameras to Ultramen.
It's four players-ready, it has solid controls & simple fight mechanics, and the roster seems plentiful so far for an indie fighting title. I can't wait to host party games with this bad boy when it gate-crashes our peaceful metropolis sometime in 2021. – Jonathan "Mr Toffee" Leo
Biomutant (PC, Xbox One, PS4, Xbox Series, PS5)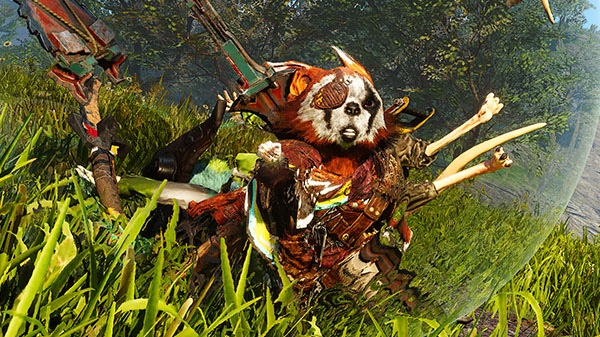 When the heck is this open-world action game starring furries of different shapes and sizes coming out? This THQ Nordic-published title has been delayed a number of times, but I guess it's for the best.
The last gameplay trailer has shown promise for this title featuring RPG elements, kung-fu fables and martial arts attacks, and mutant ability action.
Let's hope 2021 is the year Biomutant finally sees fruition. – Jonathan "Mr Toffee" Leo
Stray (PS4, PS5, PC)
Developed by BlueTwelve Studio, Stray will have players assume the role of a cat. Yes, a cat. It's described as "a third-person cat adventure game set amidst the detailed neon-lit alleys of a decaying cybercity and the murky environments of its seedy underbelly".
The entire selling point of this game is that you'll experience everything from the perspective of a cat, and honestly, that alone will more than enough. – Alleef 'Comicslord' Ashaari
Season (PS5, PC)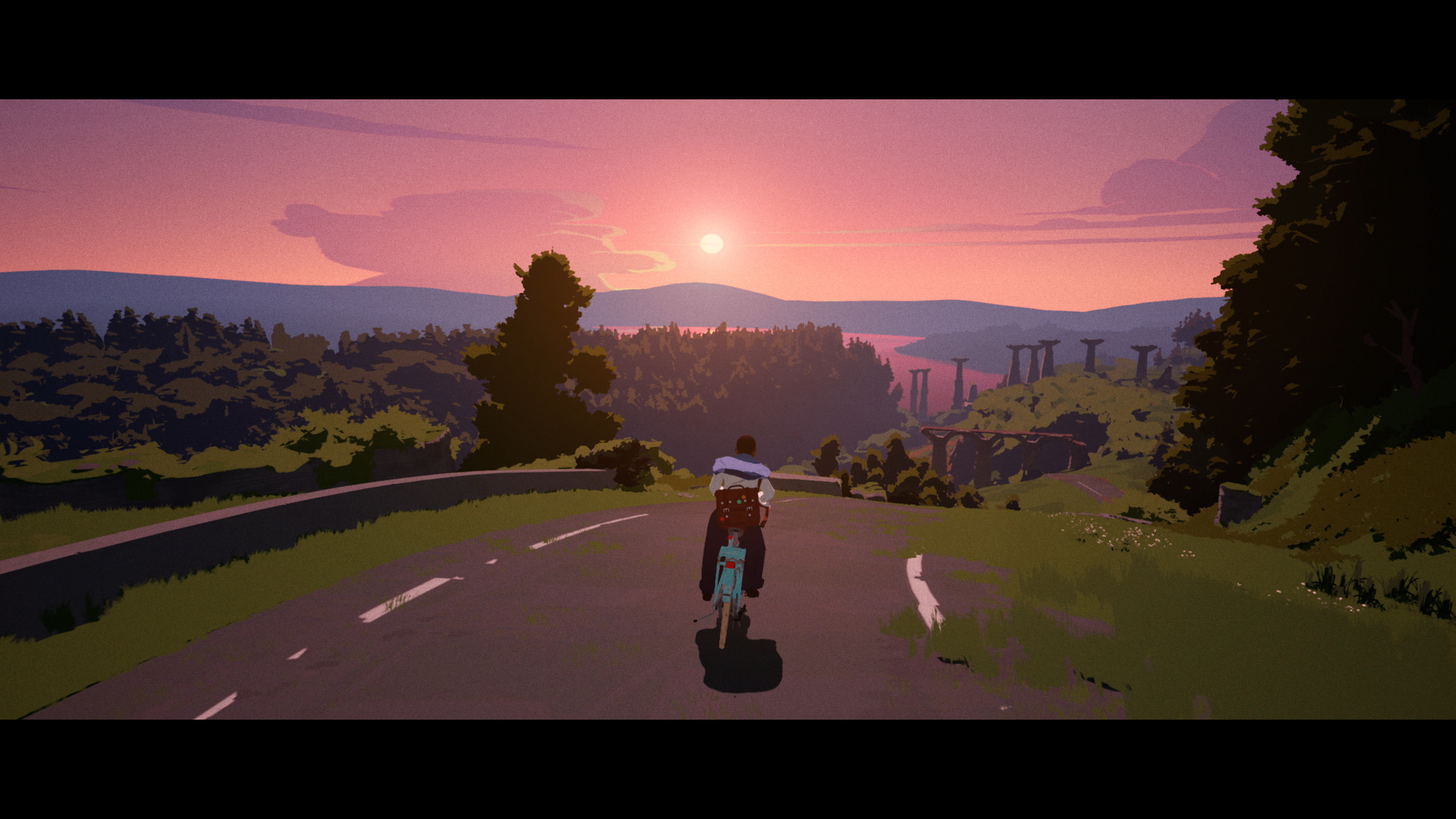 Developed by Scavengers Studio, Season is a third-person atmospheric adventure bicycle road trip game. It feels a lot like Life Is Strange but with a sort of melancholic beauty to it all.
We're still in a pandemic but this game looks like it'll be perfect for anyone who's craving a bit of travelling and experiencing the outdoors. –Alleef 'Comicslord' Ashaari
Twelve Minutes (Xbox One, Xbox Series X, PC)
The 12 Minutes ensemble cast boasts James McAvoy (It Chapter 2, Split, X-Men franchise), Daisy Ridley (Star Wars: The Rise of Skywalker, Star Wars: Episode VIII The Last Jedi, Star Wars: Episode VII The Force Awakens, Murder on the Orient Express), and Willem Dafoe (The Lighthouse, At Eternity's Gate, The Florida Project).
Directed by Luis Antonio and written by Steve Lerner and Luis Antonio, 12 Minutes invites players to solve the mystery of a man stuck in a time loop.
In this interactive thriller, a man's romantic evening with his wife is interrupted by a violent home invasion. The man tries to stop the attacker and gets knocked out only to immediately find himself back to the start of the evening, stuck in a time loop of 12 minutes.
He must use the knowledge of what is about to happen to change the outcome and break the loop. –Alleef 'Comicslord' Ashaari
Garden Story (Nintendo Switch, PC)
Developed by Picogram, Garden Story is a pixel graphic adventure game. Gamers will like the retro graphics and great soundtrack, where they'll rebuild the community as the newly appointed Guardian of the Grove, Concord.
They will also traverse a vibrant island to combat invasive Rot, cultivate fruity friendships, gather precious resources, restore buildings, and rebuild your home. –Alleef 'Comicslord' Ashaari
Know By Heart (PC)
Developed by Ice-Pick Lodge (the same studio behind Pathologic), Know By Heart looks like it's going to be another heart-breaking game. The plot, the music, the intuitive gameplay and atmospheric mini-games work together to weave an illusion of briefly returning to one's childhood and inevitably growing up, the feeling of time slipping through our fingers.
Players will be immersed into the quiet life of a provincial Russian town, where traces and echoes of the Soviet era can still be seen and heard. –Alleef 'Comicslord' Ashaari
Resident Evil Village (PC, Xbox Series, PS5)
The next Resident Evil game is slated for this April, and it's going to be a first-person horror game experience. It's also going to be set in a European village, and features characters from Resident Evil VII. The game is also hinting at a supernatural sort of ordeal, with vampires and werewolves going to hunt players down. 10 bucks says it's all Umbrella Corp genetics nonsense. – Jonathan "Mr Toffee" Leo