The most-anticipated monster mash between King Kong and Godzilla (Legendary Entertainment Monsterverse versions, by the by) will be making headway in 2021. To hype up its impending release, Warner Bros. unveiled its really short first look at the upcoming Godzilla vs. Kong movie on Twitter.
Godzilla is underwater while King Kong roars. It's only 3 seconds, but hopefully, this means there will be a follow-up trailer in the near future.
Warner Bros. also uploaded the official logo to the film.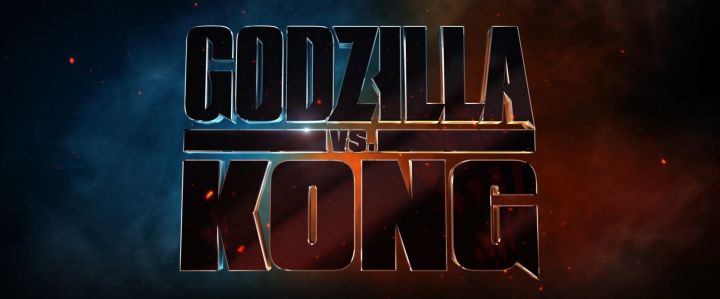 Kaiju fans can expect to see the film in movie theaters and on streaming platform HBO Max in 21st May 2021. The film stars Alexander SkarsgÃ¥rd, Millie Bobby Brown, Rebecca Hall, Brian Tyree Henry, Shun Oguri, Eiza González, Jessica Henwick, Julian Dennison, with Kyle Chandler, and Demián Bichir. Director Adam Wingard (Blair Witch, You're Next, that crummy Death Note movie) will be helming this upcoming Monsterverse entry.
Here's the synopsis:
"In a time when monsters walk the Earth, humanity's fight for its future sets Godzilla and Kong on a collision course that will see the two most powerful forces of nature on the planet collide in a spectacular battle for the ages. As Monarch embarks on a perilous mission into uncharted terrain and unearths clues to the Titans' origins, a human conspiracy threatens to wipe the creatures, both good and bad, from the face of the earth forever."
Any chance the human conspiracy might turn out to be either Mecha Godzilla or a portal that summons a version of Space Godzilla? Who knows, but I doubt Godzilla and Kong are the only Titans in the ring.