Ubisoft has announced a crossover character pack inspired by Cartoon Network's Adventure Time available for players to "kick some buns" in Immortals Fenyx Rising.
Immortals Fenyx Rising is available on PS4, the Xbox One, Nintendo Switch, Epic Games and the Ubisoft Store. The game is also available on PS5 and Xbox Series X.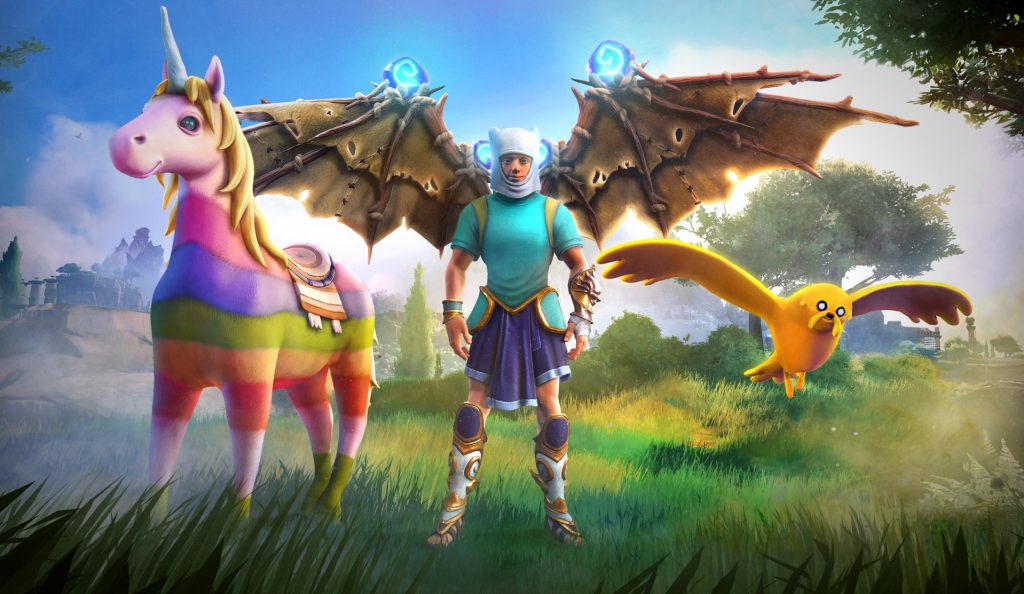 This character pack is available for purchase on the Immortals Fenyx Rising in-game store and includes:
The Adventure Time Armor skin: Sacred armour of the dude they call Finn. The one who wears this will slay anything that's evil – that's their deal.
The Adventure Time Helmet skin: It's more a hat than a helmet, but it's undeniably awesome! And it never let down the head it sat on. Now that's armour.
The Adventure Time Wings skin: The fun will never end when you strap on these wings! Distant lands will become far less distant as you adventure onward.
The Adventure Time Horse skin: When you see this horse, you're bound to say, "Ooo." Let this beauty remind you that life can get scary and dark, but together you can gallop into the light as besties.
The Adventure Time Companion skin: There's something almost canine in Phosphor's loyalty and chillness. He's also VERY hungry, so make sure you've got bacon pancakes on hand.
Check out our review of the game here, or head on over here for an in-depth guide.