There is no doubt that Genshin Impact is currently one of the best games that you can play on your smartphone. This successful game released a 1.2 update on 23rd December which included new characters, a new snowy region, new storylines, and a fair amount of balancing changes.
Genshin Impact caused a big stir when it was released back in September; it dominated various game sales & mobile charts in a short time. Let's recap the market performance of this crazy game over the past few months.
Genshin Impact

grossed $60 million on App Store and Google Play in the first week of its release.

Genshin Impact

overtook Tencent's Arena of Valor as the world's highest-grossing mobile game in the first month of its release.

Genshin Impact

is now reportedly the mobile RPG (role-playing game) making the highest first-month revenue in the US market, which amounts to $45 million.
Leveraging its development experience in Honkai Impact 3, the end result is a high-quality game that not only has great graphics and gameplay but also features good advertising opportunities for advertising intelligence experts like SocialPeta.
What kind of marketing and advertising strategy can make a game achieve such a huge success in a short period of time after its release?Let's take a look at the three key strategies and takeaways employed by SocialPeta. 
Media Buy Trends

Advertising Channels 

Creatives Analysis
With the aid of advertising intelligence tool SocialPeta, we can observe Genshin Impact buying traffic on iOS, and it seems that it has been placing clear, targeted ad creative.
I. Media Buy Trends: Genshin Impact gains soaring popularity with three waves of advertising
The figure below shows the media buy trend of Genshin Impact in the past half-year. We can see the trends of advertising delivered by Genshin Impact at a specified time and the proportion of material type.
For example, on 23rd November, the video materials accounted for 48.96% of the total amount, and the Images was 37.15% In addition, you can also view detailed data such as Ad Copy, advertising duration, the number of total ads, and so forth in SocialPeta's advertiser analysis.
Let's take a look at the Genshin Impact's Advertising trends in recent months from SocialPeta. We can see that a significant increase in creative magnitude occurred on Sep. 7, Sep. 25, and Nov. 3, respectively, which have something to do with a few key events of the game, according to our online data inquiry.
Genshin Impact scheduled its PC public beta for 15th September, the earliest launch of all versions, and initiated the first wave of advertising on 7th September, (a week ahead) to warm up for the official launch. Most of the creatives during this period mainly lead up to registration on mobile.
Genshin Impact started public beta testing on all platforms on 28th September, ushering in the second wave of advertising. SocialPeta fetched more than 400 pieces of creatives for the iOS version of Genshin Impact in a single day. 
The latest climax of advertising occurred on 30th October, when Genshin Impact released the 1.1 version update, enriching the main storyline and characters. During the two weeks after the new version was released, Genshin Impact continued to carry out advertising. Combined with the new main storyline and characters, they can create more video materials that show the gameplay to attract players. So most of the creatives during this period are mainly in the form of video.
II. Advertising Channels: Genshin Impact seeks global exposure through Google Ads & Bilibili
Through SocialPeta's advertising channel analysis, we can gain insight into the proportion of a game's placement on various advertising platforms. The simple-looking data chart is supported by the massive database of SocialPeta, which is fetched from 73 top publishing networks across 46 countries. The entire database collected more than 980M creatives, this is a strong assurance and proof to the fact that SocialPeta really provides an in-depth analysis. 
Genshin Impact employs Google Ads as the primary network of global advertising. What followed was a placement of more creatives on FB networks to ensure long-term, stable exposure.
In China, Genshin Impact chooses Bilibili as its primary network of advertising with more than 50% of its creatives placed there. As China's biggest ACGN (Anime, Comic and Games) community, Bilibili abounds with young players fond of ACGN culture. 
III. Creatives Analysis: Customize creatives based on audience interests in different regions
In SocialPeta's Ad Creative Analysis, you can find any ad you want through the filter options. Such as category, network, ad format, language, date, CTA type, marketing objective and etc. To explore creatives in a designated region, here we will use the region filter. The following search results show the creatives of Genshin Impact in Japan:
From the ad search results, we found the following differences in different regions: the hottest character in Western countries is the first playable character Amber. She is a more mature female character, hence the appeal.
Gamers in Asia prefer lolitas. This is why the hottest character in China is the cute zombie lolita Qiqi.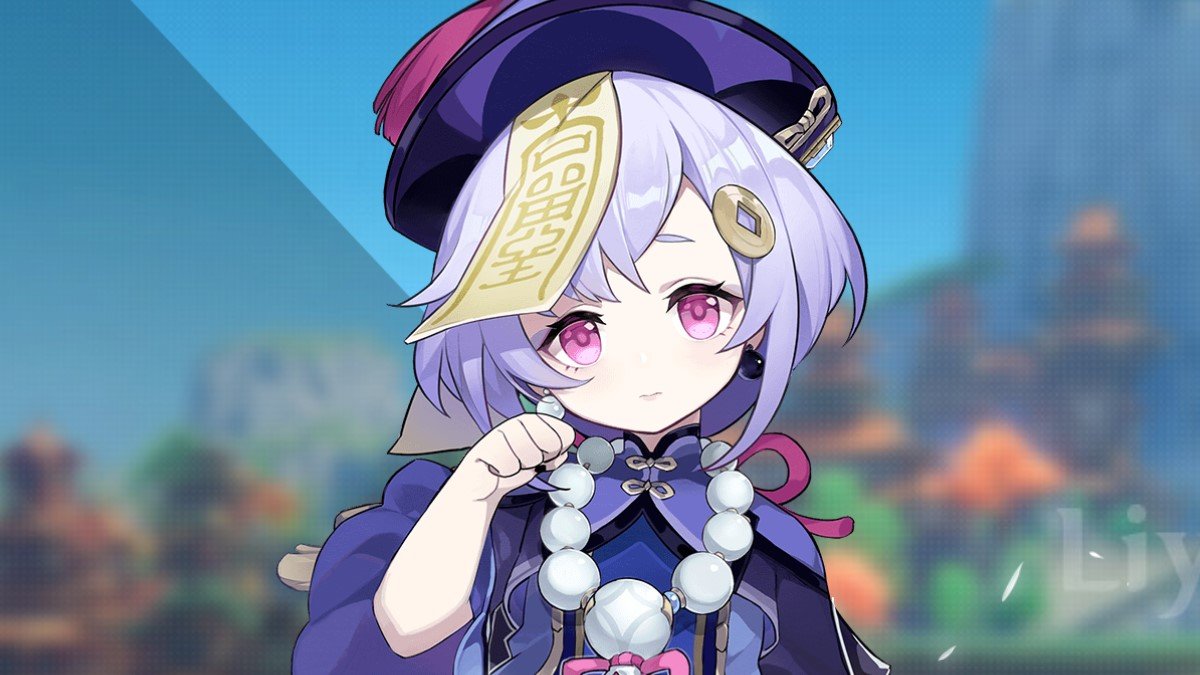 In addition to customized ads for the above different regions, there are also giant boss ads specifically for hardcore players.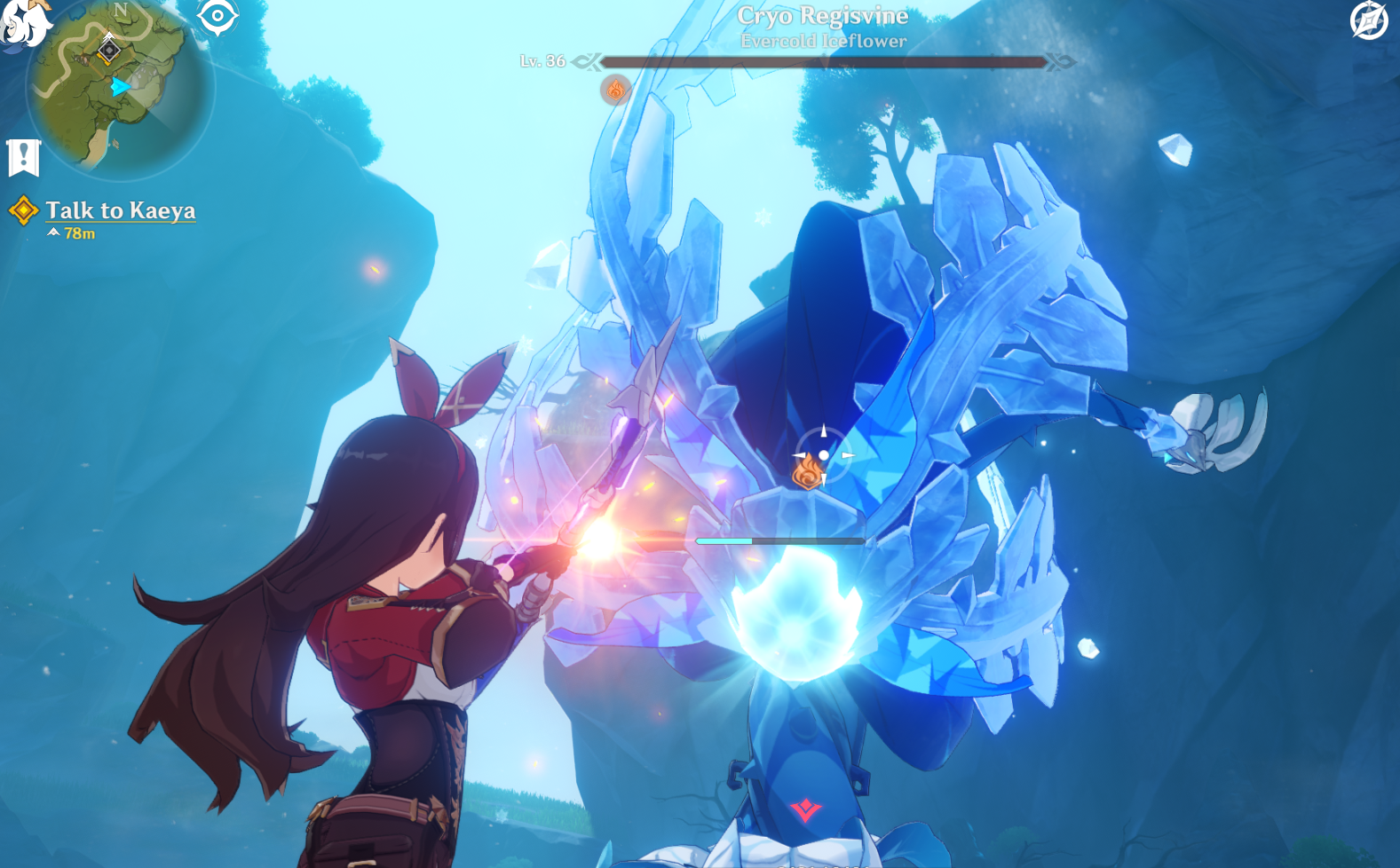 As an ARPG, a giant-sized boss is definitely indispensable to Genshin Impact. The super-high tension and seemingly unavoidable skills in boss battles are what make action RPGs like this game uniquely charming. 
Summary
Genshin Impact's global success has awakened more manufacturers to the infinite commercial value of ACGN mobile games. Meanwhile, the superb performance of this game can not be divorced from its effective marketing and advertising strategies. Because developing and launching a game is only the beginning. It should stand out in the crowd and persuade the users to download the game. 
If you're thinking of launching a new game or application, SocialPeta can save you thousands of hours of research. All you need to do is to search for your competitors, find their strategy, explore millions of inspirations to build your own marketing plan. Thus, we can say that SocialPeta is one of the revolutionary tools in the internet marketing industry.
Disclaimer: in case you couldn't tell, this post is sponsored by SocialPeta. We are obligated to put this disclaimer here in case.
Related