After a bunch of teases, PlayStation and Burger King Malaysia are teaming up to gift a lucky winner a brand-new PlayStation 5. They'll be hosting this contest from 22nd January until 25th February; a PS5 will be given to a lucky winner per week.
Here's how you can do it if you're keen on snagging one for free and relying on the luck of the draw:
Buy a large "Pepper King" set from Burger King.
Upload a picture of yourself with the meal on Facebook or Instagram. Mention which PS5 game you're looking forward to play in the post's captions.
Make sure to add in the #BurgerKingPepperKing hashtag onto the same post.
Write your full name and contact number on your receipt and snap a photo of it.
Scan the QR code (below). Or visit tinyurl.com/bkmps5
Fill up your details on the Google form, as well as upload your receipt. Then submit that sumbitch!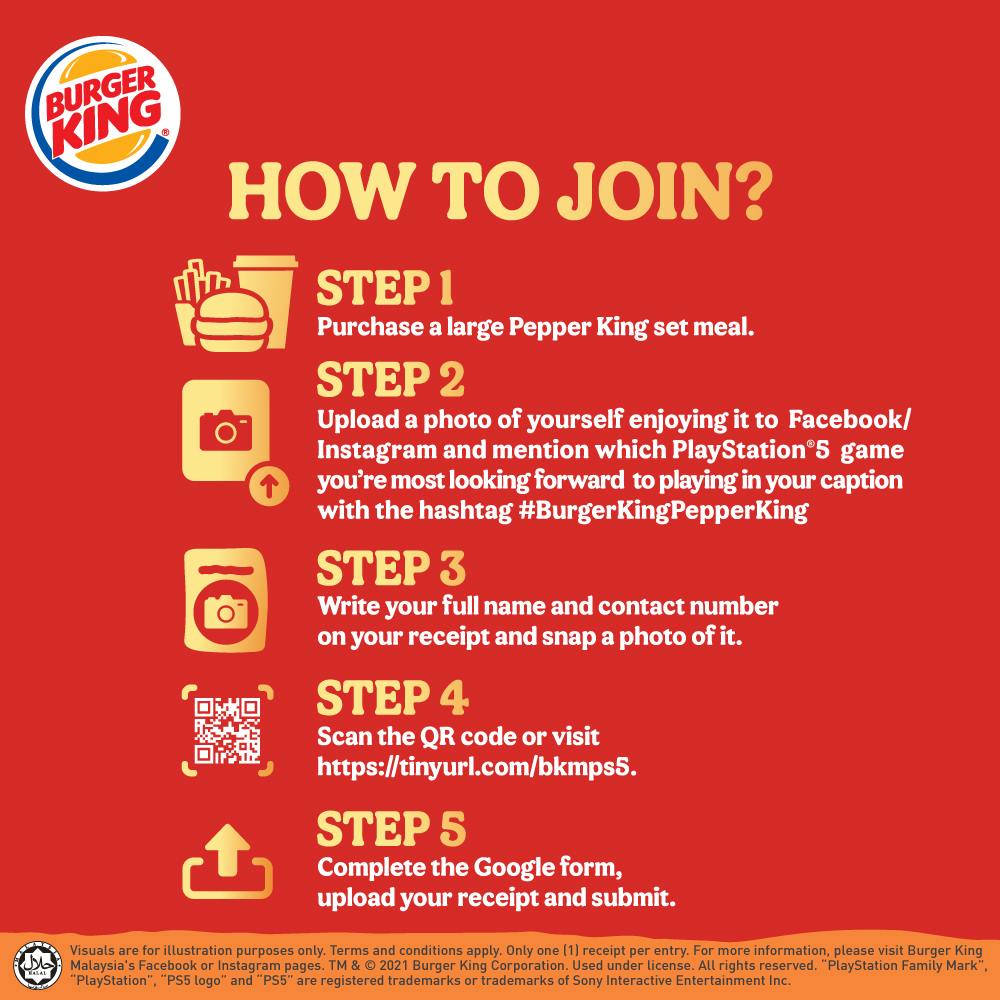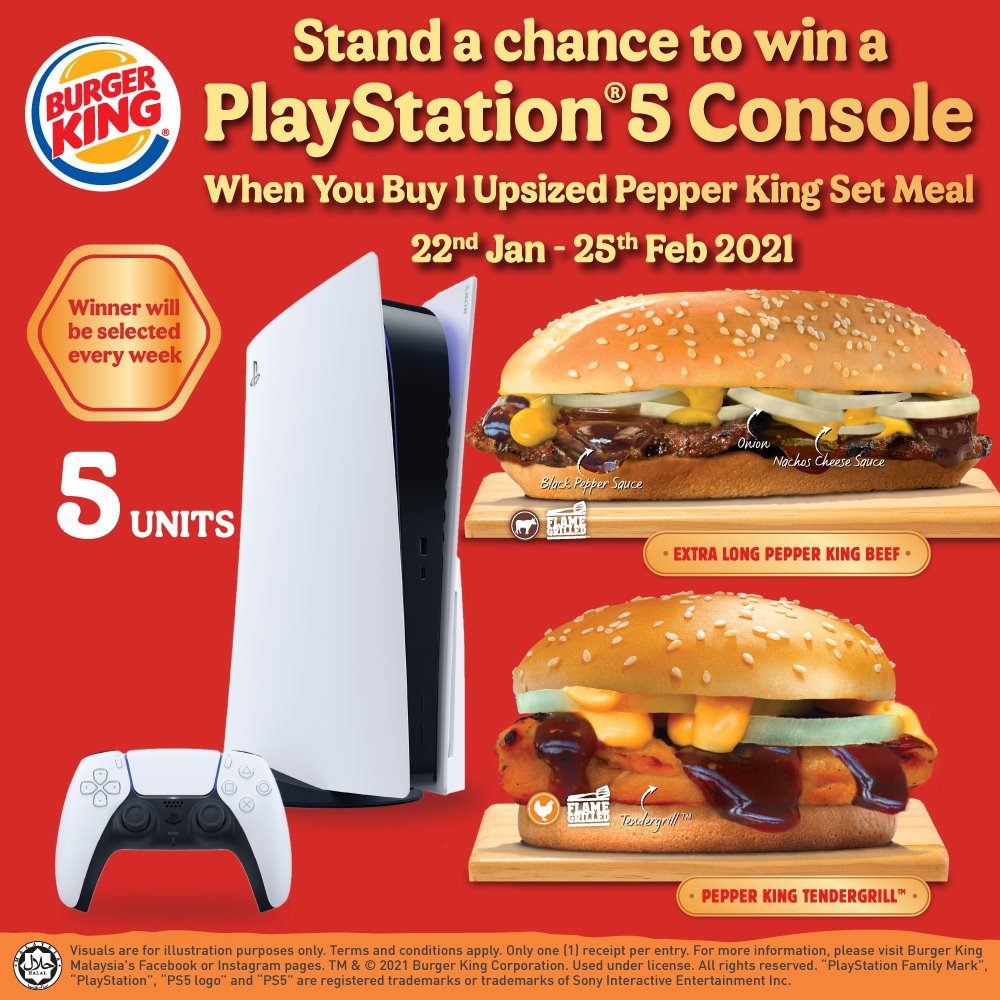 Winners will be chosen at random, so best of luck to you if you're planning on doing this. You can get more info about this on Burger King Malaysia's Facebook page.