By Alleef Ashaari|February 19, 2021|
The Mandalorian Season 2 was one of the highlights of 2020's TV offerings. There were many fan-pleasing moments in the series, but one of the biggest and most memorable aspects was Temuera Morrison as an older Boba Fett.
The Star Wars: The Mandalorian – 1/6th scale Boba Fett (Deluxe Version) Collectible Set comes with the formidable bounty hunter in his black robe and in his iconic armour, so you're getting not one, but two figures.
https://www.facebook.com/hottoys/posts/10157841107722344
The armoured Boba Fett figure features meticulously crafted Mandalorian helmet and armour with distressed effects, his iconic jetpack with a detachable rocket and firing effect, weapon firing effects, a blaster, a chain code effect accessory, and a rocky diorama display stand.
The Deluxe Version depicts Boba Fett's appearance before the retrieval of his armour and highlights include a newly developed head sculpt with stunning likeness, masterfully tailored black robe outfit, a gaffi stick, a cycler rifle, a damaged stormtrooper helmet, and a uniquely styled rocky diorama display stand.
However, Boba Fett can also be seen wearing a newer shinier version of his armour later in The Mandalorian Season 2, so fans who want that suit will have to wait a bit longer to see if Hot Toys releases that version as well. Personally, I would go for the shinier new armour, though maybe Hot Toys is saving that figure for when The Book Of Boba Fett TV series releases at the end of 2021.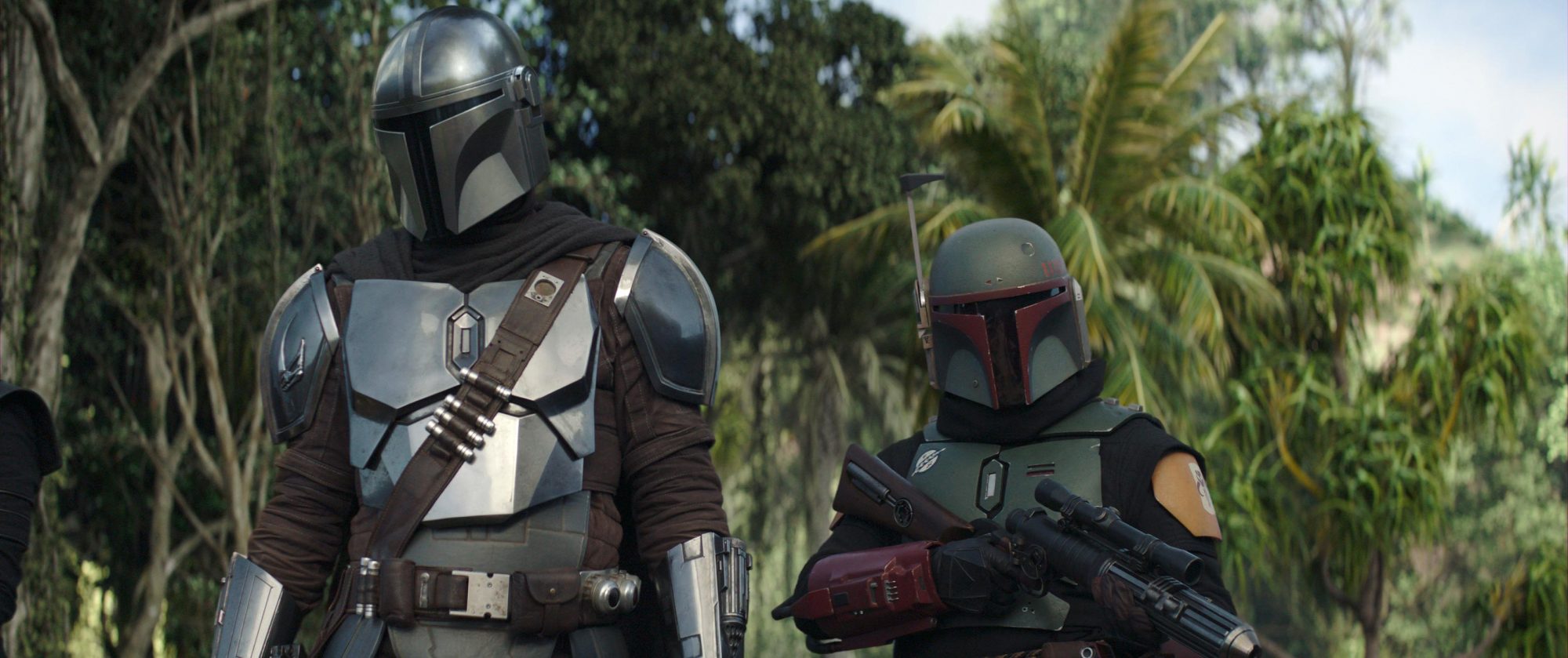 Star Wars fans aren't the only ones getting a gift, as Hot Toys is also releasing a Marvel's Spider-Man: Miles Morales – 1/6th scale Miles Morales (2020 Suit) Collectible Figure.
The highly accurate figure is crafted based on Miles Morales in 2020 Suit from the Marvel's Spider-Man Miles Morales video game. It includes a newly crafted masked head with LED light-up function and multiple interchangeable eyepieces for different expressions; a newly developed body; 2020 Suit with LED light-up chest panel to recreate the signature design; faux leather textured jacket with red Spider emblem; interchangeable hands for signature poses; assorted spider-web effect accessories; and a dynamic figure stand with cybernetic workshop inspired backdrop for a complete display.
This was one of my favourite original suits from last year's excellent game, so it's must-have for any Spidey fan.
https://www.facebook.com/hottoys/posts/10157841123867344