Good news, puzzle and visual novel fans who love a bit of cartoon erotica. HuniePop has a sequel called HuniePop 2: Double Date, and it's coming out this week.
Actually, it's out on 8th February US time (so anytime on 9th February). The sequel features a new exotic island location creatively called Inna De Poona, a 12 character cast featuring old and new faces, a new double date system where you need to split your time and attention between two girls via the stamina system, a revamped puzzle and simulation system, and a "baggage" system that adds new twists and challenges when you're on a date.
One of the new characters includes a (presumably) Southeast Asian/Muslim lady named Abia Nawazi. Based on the trailer that recently popped up, she will be one of the many whom you can double date and eventually make love too, provided your puzzle gaming skills are up to snuff.
I believe Abia's "Baggage" and traits include Sex Addict, One Pump Chump, and Self-Effacing.
And what would a game like this be without some compromising screenshots to entice players? Caution: this might be NSFW; scroll at your own risk.
.
..
…
……
………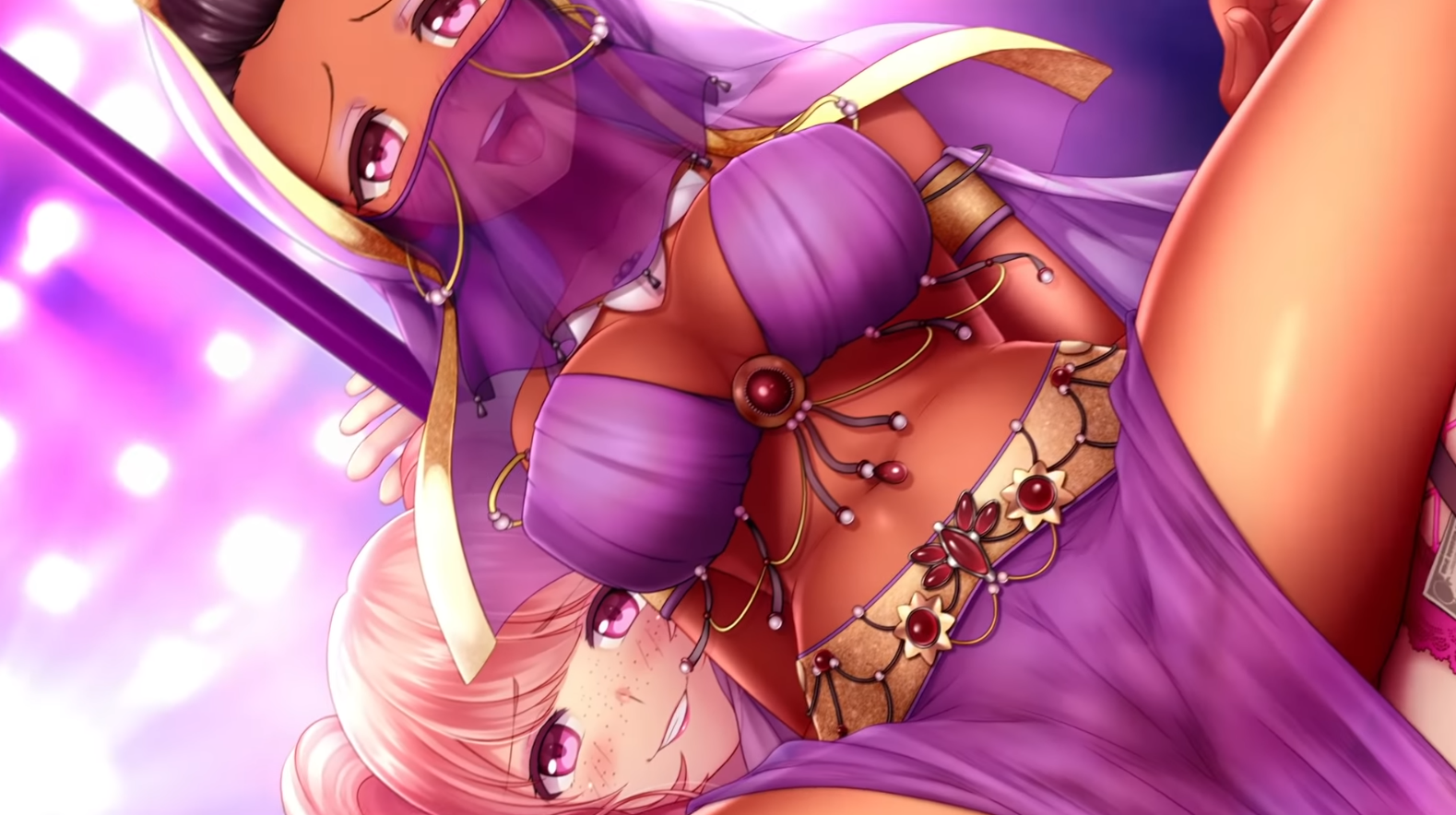 I think HuniePot may have different ideas of cast diversity when they brought this character in. The story for this sequel is equally as absurd:
"An era of darkness and destruction draws near as an ancient evil of limitless lechery, the Nymphojinn, will soon be awoken by a cosmic super-period of unspeakable PMS. Reunite with Kyu, your old love fairy sidekick, and travel to the island of Inna De Poona to develop your double dating prowess and overcome the insatiable lust of the demonic pair."
You can buy the game later on Steam, Humble Bundle, GoG, Manga Gamer, Nutaku, Fakku and JAST USA. Stick around as we'll probably have our curiosities sated with this sequel.