Koch Media and Black Eye Games have announced a partnership for the upcoming digital PC release of Siege Survival Gloria Victis, which will be released under its Ravenscourt games label.
Set in the Middle Ages, Siege Survival Gloria Victis has players leading a group of civilians to try and survive the brutal siege of their city. Scouring the city for resources, this management strategy game has you crafting supplies and keeping the troops well-stocked to prevent the city from being overrun.
The game will be a key title in the Steam Game Festival Spring Edition, which runs from 2am GMT+8 on 4 February 2021 to 2am GMT+8 on 10 February 2021.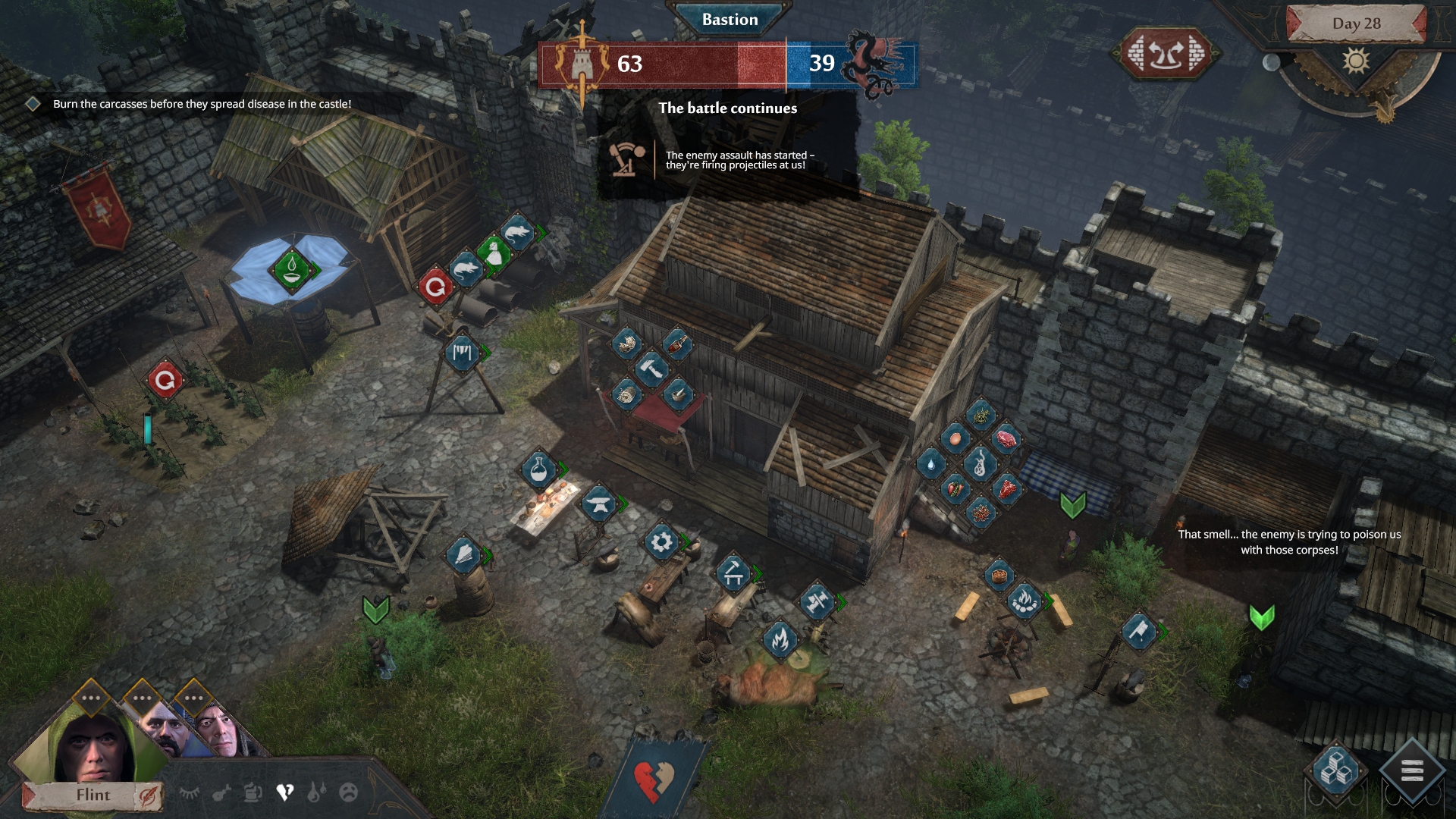 It will feature a fully playable and new updated demo allowing players to experience the first days of the siege, taking them through the basic tutorials of gathering, crafting and exploration as well as allowing them to explore part of the besieged city; the full campaign will take you through 30 days.
Siege Survival Gloria Victis is slated for release sometime in Q2 2021.
Commenting on the partnership Black Eye Games' CEO, Jan Grochowski, said:
"We're delighted to be working with Koch Media.

This partnership will give us access to a global market with dedicated teams in all the major territories.

The work on Siege Survival: Gloria Victis was started by an external team 2 years ago, with full support and supervision of Black Eye Games.

Now, after successfully merging both teams and starting the partnership with Koch Media, we secured the future development of both Siege Survival and our startup project, GloriaVictis MMORPG.

We hope players trying our demo during the Steam Game Festival enjoy playing it as much as we've enjoyed making it."
Daniel Emery, Senior Global Communications Manager with Koch Media said:
"We are delighted to team up with the team in Lublin, Poland –Black Eye Games -  for this upcoming release. The medieval management survival game Siege Survival: Gloria Victis fits perfectly into our broad portfolio of quality games for gamers under the new Ravenscourt portfolio. Our teams in Munich and around the world are going to support the Dev team with all of our local and global publishing and marketing experience. "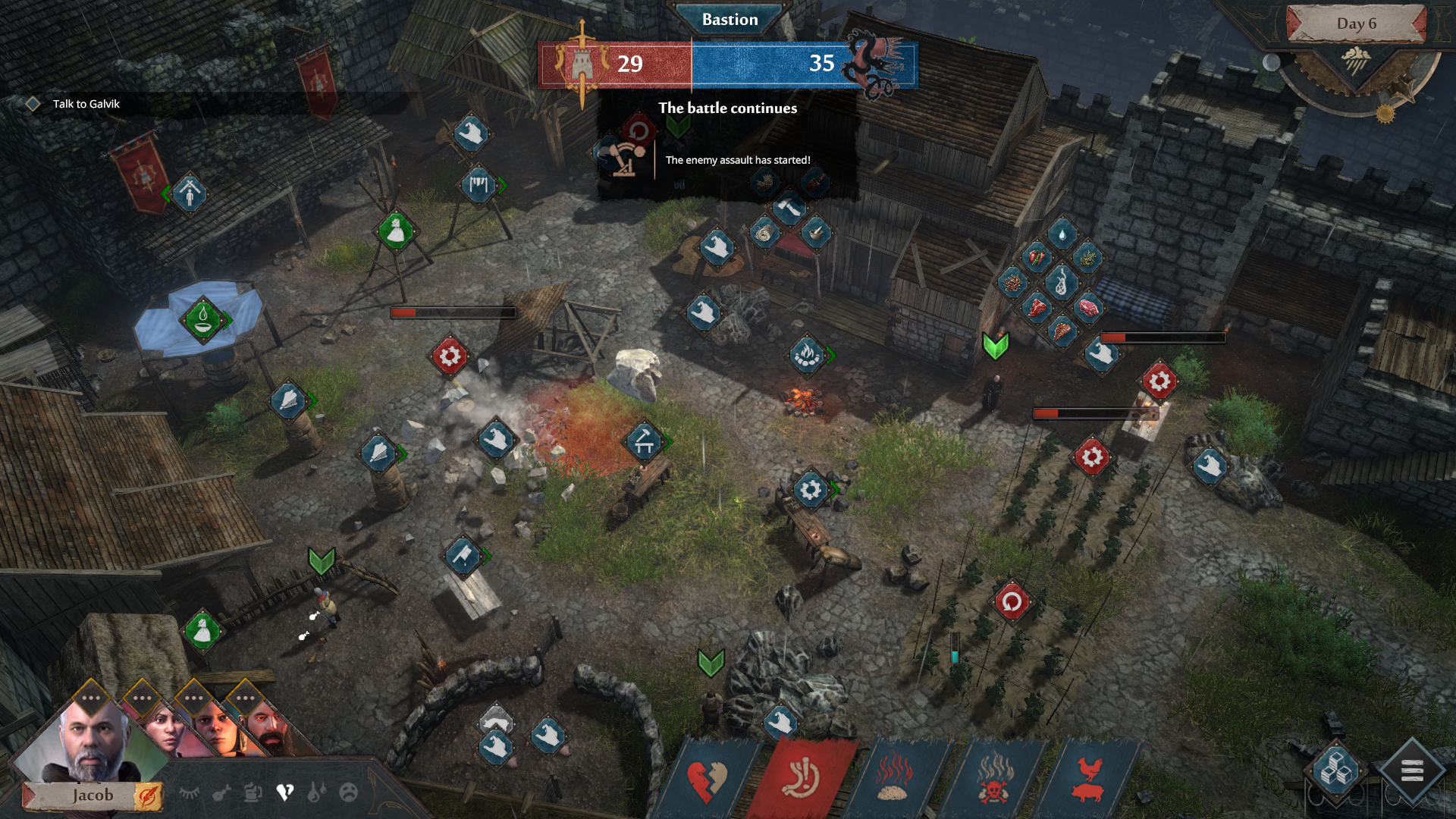 Set in the same medieval environment as the Gloria Victis MMORPG – with its gritty realism, player-driven economy and warring factions with swords and shields aplenty -  the game sees your country being invaded and your city under siege; your group of civilians are trapped in the last remaining stronghold and are hanging on for dear life. Although you don't participate in the fighting directly, the fate of the city is in your hands.
Scavenging: Venturing out from the safety of your keep, you have to explore the ransacked city at night to collect raw materials, abandoned goods and weapons that you need to survive and hold out long enough for the reinforcements to drive away the attackers.
Crafting & resource management: You need better weapons, a roof over your head, hot food and all the other trappings that just existing entail; and the only way you'll get these is if you and your team craft them. But resources are scarce and you'll need to manage them wisely to make it through in one piece.
Surviving: Defending what's left of your city are a few tired troops in dire need of arrows, weapons and armour; along with treatment for the wounded. You need to keep this squad supplied and supported in every way possible ahead of their battles every few days; otherwise, the enemy will storm the keep. Not only that, but you have to avoid the enemy soldiers when you go out into no man's land every night.
You can head on over here to the game's official Steam page to download the demo now.